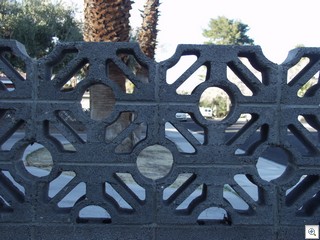 I thought I'd found every single pattern that there could possibly be, but lo and behold…. 2 more!
Almost every pattern I've found can be found on many different homes, but these 2 so far on unique. I found the first one in McNeil, and the second pattern in a pretty run down neighborhood near Tropicana and the 515.
We done several posts on these venerable pieces of mid century modernism, and thanks to MaryMargaret, we discovered that there's a name for them.
Many of the posts about these really cool mid century modern designs are on our old blog, which we've saved for posterity. The old blog was used between March and September of 2007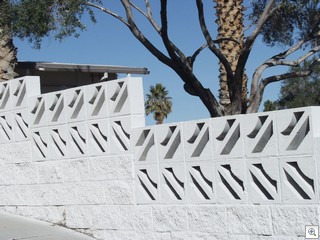 They're all over in vintage vegas, and one of the elements that you should look for when driving thru our historic Las Vegas Neighborhoods