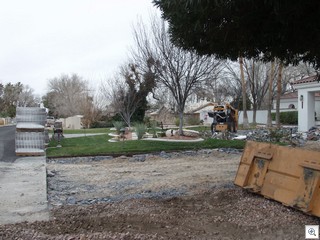 We found all kinds of work going on during our recent home shopping tours with James and Sabrina.
Yesterday we took them sightseeing thru Scotch 80's on our way to McNeil. There's some amazingly great deals in McNeil, Glen Heather, Rancho Manor, and Glen Heather.
They've discovered that it's a challenge to decide which one of the great homes they saw is actually the right combination of best house and best deal. But we should get it narrowed down to the very short list by today.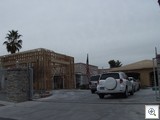 There's new paver driveways, room additions, windstorm clean up and all kinds of activity in the west side Historic Neighborhoods.
Sabrina is the first person I've met who actually grew up in one of the famous Eichler neighborhoods of LA, and has had a life long love affair with all things modernist. They've been watching the market for months (as we all have) and know that NOW is the time to jump in. They started getting their financing arranged a month ago, and started studying the homes for sale and making their short lists. They used our MLS Search Feature to do it, and especially liked that they could save the search for SPECIFIC neighborhoods!