While Steve's busy building the brochure for our gallery of featured properties, I thought I'd share some of the finer details that make 1700 Chapman Ave. so special. We put it into the MLS today at $595,000. We priced is at slightly less per square foot than what 1701 15th and 1908 Chapman Sold for. In it's own unique ways it's just as special if not more so.
Original Antique Doors And Hardware That Have Been Lovingly Preserved Are Hard To Find Even In Vintage Las Vegas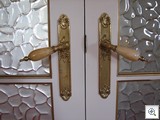 Every door in the home makes a statement. The interior doors are opaque french glass with antique hardware.
Untouched Retro Bathrooms Are The Hottest Selling Feature In The Historic Neighborhoods Of Las Vegas.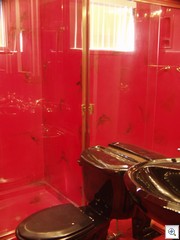 No one's ever seen a bathroom like this before except in Vintage Vegas. It's only one of the 3 retro bathrooms.
There's a matching jetted tub in what we're calling the "Liberace Suite".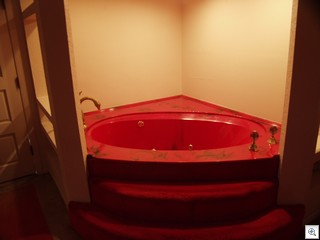 Inlaid Mosaic Inserts In The Counter Tops Are A Custom Feature Rarely Found In ANY Home For Sale In Las Vegas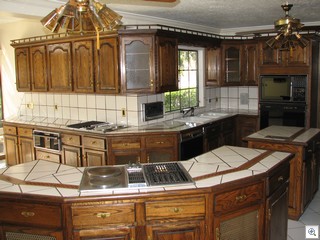 Counter space like this is truly a rarity even in the biggest of homes.
This is truly a custom one of a kind kitchen.
I'll be holding an open house on Easter Sunday from 2:30 to 5pm.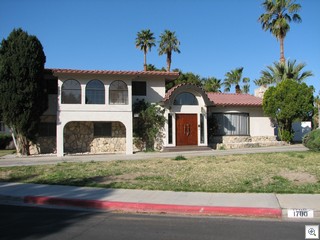 YOU'RE INVITED to stop by and say hi, whether you're in the market or not. I love meeting my readers, or having an opportunity to say hi again.
Until they're gone, we still have some VeryVintageVegas car window stickers. You're welcome to stop by and grab one of the last of them.
Oh, by the way, this is the same home where the estate sale was held last weekend. It's on the corner of Oakey and Chapman, just east of Maryland Parkway.