We've done lots of posts over the last year where we've talked about the John S. Park Historic Neighborhood. There's posts about it on this blog, as well as on our old original blog.
John S. Park Historic Neighborhood is north of Oakey to Charleston, and from Las Vegas Blvd to 9th Street. There's a walking tour, and a lot of history that you can find on this PDF of the tour.
There's 2 terrific homes listed for sale at prices the sellers both swore they'd never even consider. I had them both listed when the whole real estate meltdown happened, so naturally it was my fault that they didn't sell, which is SERIOUSLY another april fool's joke.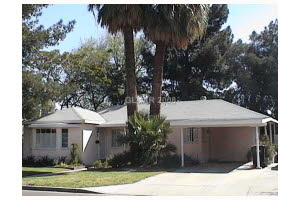 Lisa Avila now has the listing at 1273 S. 9th Street. I truly love this home, and would be happy to show it to any of you who are looking for a serene, peaceful yard, polished hardwood floors, and a really fun kitchen that's newer, but still full of character.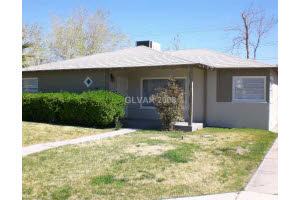 Mark Minelli now has the listing for 1249 8th Place. It was always one of my favorites, and is one of the stops on the walking tour that I mentioned. The kitchen's been modernized, and the hardwood floors are beautiful. I had it under contract for 320,000 back in July, and it was the very first victim of the "mortgage industry meltdown".
Now it's priced to reflect the damage that's been done to home prices (which is great for you buyers, BTW). Give me a call and I'll show you one of the truly classic vintage bungalows in Downtown Las Vegas.