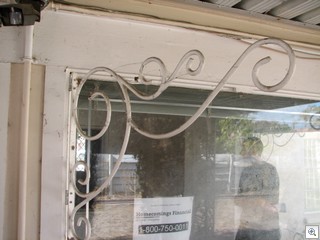 Hinge mounted planter hangers over the wall of glass combine with an iron safety rail seen in the next picture to frame the view without obscuring it.
No, those aren't ghosts. They're just a reflection in the floor to ceiling windows in theMid Century Modern bank owned property at 704 Canosa.
Watch for an announcement. I'm trying to get permission to do an open house there this week.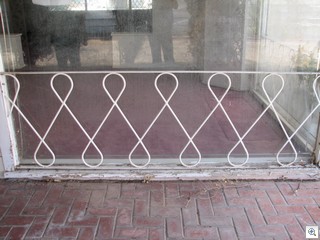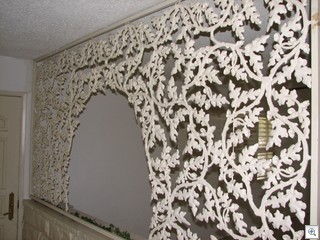 Speaking of iron work, the bank owned house down the street from me has an awesome "pin oak" room divider that creates an entry way.