I'm going to try something different today. We're going to do simultaneous open houses ON A TUESDAY AFTERNOON.
The two homes are polar (bi-polar?) extremes from each other.
1720 S. 15th Street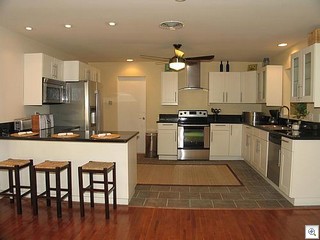 Some agent friends of mine will be at my listing at 1720 S. 15th Street. It's been done over and upgraded and I've given details on it before.
It's on the Fabulously gorgeous 15th Street south of Oakey in the Marycrest Neighborhood. All the pictures from when it was furnished are on the V-flyer, along with our other listings.
704 Canosa Ave.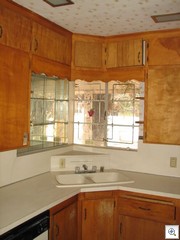 This is the mid century modern, fixer upper, bank owned repo that I'm all gung-ho about. I've blogged about it last week, and showed some of the fun little fixtures in that series.
We'll be at both houses from 2 to 5pm today!
Stop by and say hello.
I'll point out all the mid century modern elements and talk to you about anything you want.