Yesterday, I announced the winner of the new "weekly best foreclosure deal" open house. I'll be holding it open on Tuesday July 22, from 3–6 pm.
The runner up, however, deserves some coverage and a plug as well. It's in Glen Heather, one of the other great mid mod neighborhoods at Oakey and Rancho.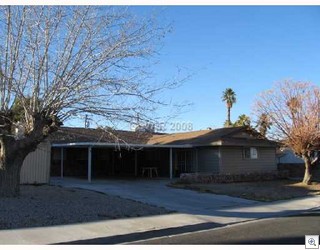 The address is 1900 Loch Lomond. Here's the link to the MLS, but it gives absolutely NO information about the house and only this one picture.
I didn't pick it because it's in too bad of a condition to meet the FHA "livability" standard, but there's plenty of reasons why I might have considered it, and that you might also, if you've got lots of cash for a big downpayment and for fixup costs once you own it.
For starters, it's only $180,500. BUT WAIT… THERE'S MORE!
The seller is offering a $3000. decorating allowance, not that you'd get real far with it.
It's 2246 square feet, but that includes the REALLY bad garage conversion. It was permitted, but it's really disfunctional, and unless you need the space, I think it would be better to put it back to a garage.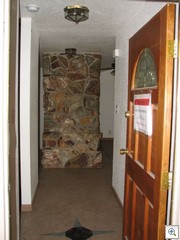 It does however have the stone fireplace wall and entry way wall that I showed before.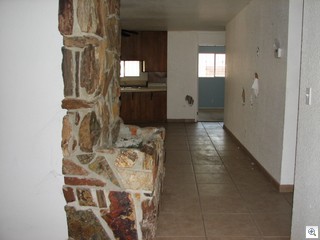 And it's got a lot of holes in the walls, that are easily repairable by anyone who knows how to do drywall.
There's more pictures below if you click on the "read the rest of the story" button.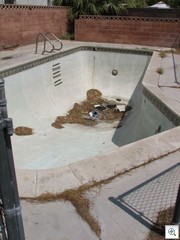 The swimming pool is empty, but appears to be salvageable.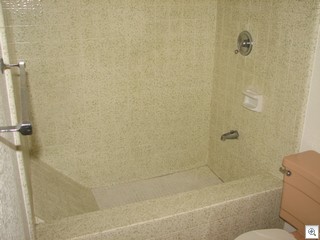 The bathrooms are a toss up as to whether to start over or to work with what's there. I really like the tile bathtubs in the master with it's built in back rest.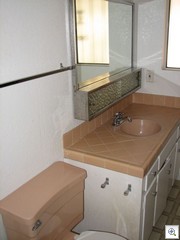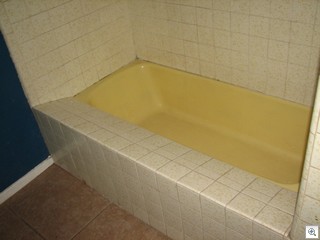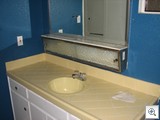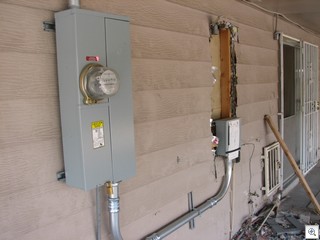 After the trustee sale that returned the property to the bank, someone changed out the main electric service panel, but no one finished buttoning things back up.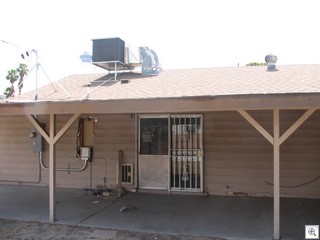 There's a huge patio cover that runs the full width of the house. The roof and Air Conditioner aren't all that old either.
All in all, if you can get financing, have the cash or credit cards to do the repairs and remodeling, and are looking for a serious project, this could well be the right house. If you'd like to see it, give me a call.