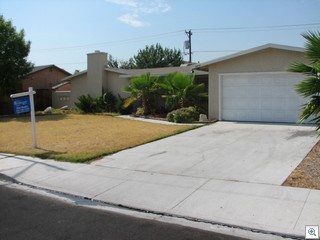 This weeks "best foreclosure deal I can find" is in the famous McNeil neighborhood. The brick fireplace I showed you the other day is in this home. There's not a lot of "cool" vintage fixtures, but this one is my choice because it's only 108/sf and the lowest price McNeil home on the market.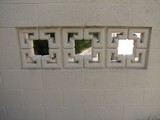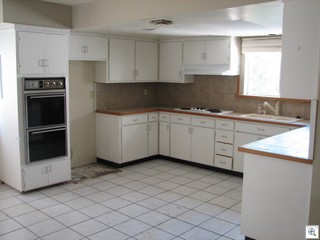 It's a little rough around the edges, but for $256,000, you can get into McNeil and spend a few months playing with the floors and the paint and the landscape. The floor plan is typical mid mod ranch, and the room with the brick fireplace is a patio conversion off of the back. The kitchen's and baths have been kind of updated, but beyond being dirty, they're not bad (in an updated sort of way).
It's "livable" by FHA standards, which means you can get in for as little as 3% down if you're owner occupied.
I'll be there Tuesday from 3pm to 6 pm if you'd like to stop by. I'd love to meet any of the VVV readers in person whether you're in the market or not. Even if this isn't the right right bargain for you, I probably know the one that is. Come by and say HELLO!
2813 Gilmary. From Oakey and Rancho, West one street to Strong. North on Strong to Gilmary, and West on Gilmary to 2813
There's more pictures below the fold. Just click HERE to see the rest of them.