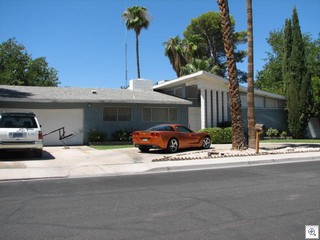 One of my favorite retro homes in Rancho Manor features 5 columns of block that support the front porch awning.
They're set at a diagonal to the beam that they support, and lend an element of texture with their mortar lines. I love the angles, textures and the clerestory windows play against each other.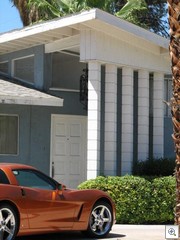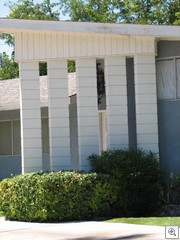 Rancho Manor and Rancho Manor are on the east side of Rancho, to the north of Alta. It's a neighborhood that was beginning to transition and regentrify before the mortgage meltdown, and is poised to come back strong in the near future.
There's some terrific foreclosure values at the moment, starting at 120,000 and some well loved and well cared for homes up to 260,000.