Rancho Manor Neighborhood Association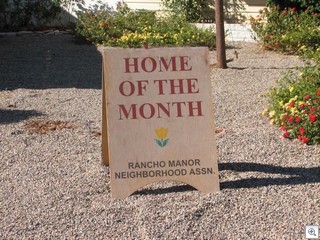 I was most pleased to find this sign on a lawn in Rancho Manor this morning. It's truly sign of an actively engaged neighborhood association. "Home of the Month" awards, landscape awards, clean up recognition and many other things can be done to raise awareness and grow community again.
I want to congratulate the property owners, as well as the association.
I'm recommending recognition signs like these to all of the Neighborhood Associations in Vintage Vegas. If you don't know if your neighborhood has an association, you can check here. There's very few in the county, but they do have a program where you can start one.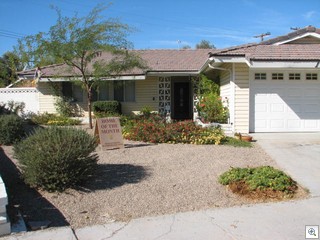 Rancho Manor is used to describe a great little pocket of Vintage Vegas. It's the east side of Rancho Drive, South of the 95 Freeway.
Some of what's in the Rancho Manor Neighborhood Association is actually the subdivisions of Rancho Park, Rancho Vista and a small part of Twin Lakes that was cut off when the freeway was built in the 70's.
The home of the month pictured here is actually in Twin Lakes 11.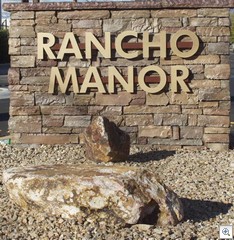 There's a monument sign on Shadow Lane that announces the community. There's also access off of Rancho across from the Rancho Bel Air gates, as well as from Tonopah Drive.
I've mentioned Rancho Manor many times on the blog. Here's all the posts.