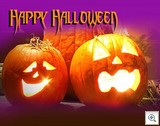 My great friends Lee and Laura go ALL OUT with the halloween decor and usually get 1000+ kids to their home at the corner of Houston and Crestwood. If you're out and about on Friday evening, stop by and take a look.
Dr. Lonnie's Open House on Sunday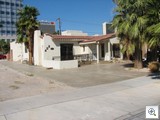 City Council November 5th will have the "Pop Squires" home on the agenda. The house itself isn't on the agenda. What is is a whole buncho of requests for variances and exceptions. They could tear the house down if they want, but we need to put pressure on the city council to preserve it, the variance requests are the only leverage there is. They cleverly disguised the issue of the historically significant house, and thankfully Steve Evans noticed it during the planning commission meeting. We're checking the agenda, and well republish the request for yo to send letters, emails or phone calls on Monday. We first started covering this story here and here last week
The Beckett Festival continues until November 15.
I heard there's an election. Actually, I've intentionally kept all politics off of VeryVintageVegas, but this is Ron Howard reprising Opie AND Ritchie and I can't resist.
Click Here to See it. The embedding wouldn't work which bums me out.