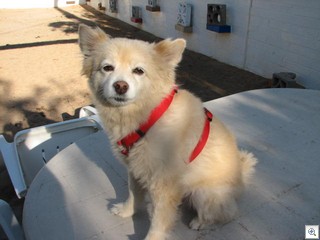 Anyone know where he lives? I took him to the vet, and he's chipped, but they NEVER registered the chip.
I found him at the corner of Mohigan and Delaware in Paradise Palms on Saturday Afternoon. He's homesick and wants his Mommie.
Because of Maggie, my Houdini-esque Beagle – who's been rescued a couple of hundred time (or so it seems) – I'm compelled to rescue every dog I can.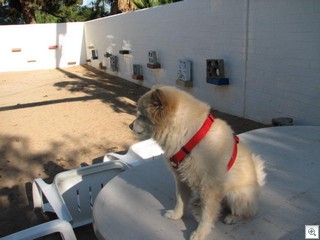 This wasn't the best Pommeranian Picture, but you can see more of the collection I'm building of stray Decorative Concrete Blocks . Anyone have any they want to donate?
If anyone knows who owns this precious pom, give me a call.