Flora Dungan built this Mid Century Modern home in Las Vegas in 1964. The Flora Dungan Humanities Building at UNLV was named in her honor. More about her is here.

The current owner is Steve Evans, our current planning commissioner, and candidate for City Council. Here's a link to Steve's FaceBook page
Senator Harry Reid was the guest of honor last night. About 200 supporters from the Downtown Neighborhoods and business's attended.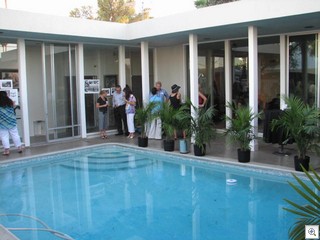 I wanted to take the opportunity to show you some of the pictures. It was so crowded that only a few of the pictures showed off the elements of the house. But these will give you a good example of the kinds of hidden gems that are spread out thru Vintage Vegas.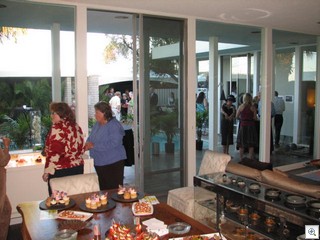 The "wall of glass" is a common element in the "desert modern" version of the Mid Century Modern Home. It expands the living space to encompass the outdoor space as well. I think these are the tallest sliding glass doors in all of Vintage Vegas.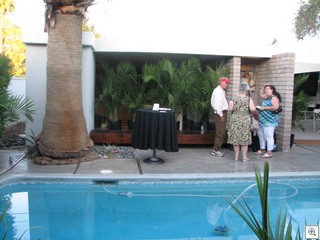 Mid Century Modern was the use of natural materials and asymmetric design.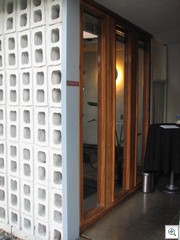 The front entry with it's screen wall of decorative concrete block.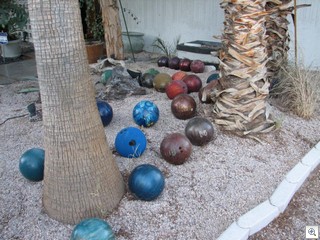 A most interesting way to add some color and texture to a rock landscape.