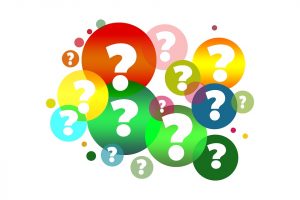 Everyone has something to say about buying or selling a home.  There are thousands of websites on the internet with information.  Much of it is written by people that don't buy or sell homes every day, have little or no experience or have some undisclosed agenda of their own.  Home buyers and sellers may have false assumptions about the real estate transaction process, believing in myths that could rob them of a purchase opportunity or keep them from selling for more money.
With close to 30 years of experience, I thought I would share some of the myths I keep hearing and try to clear them up.
Overpricing your house leaves room for negotiation. 
While negotiations are a part of most real estate transactions, if you price your home too high, you run the risk of not getting buyers to the table at all.  I see hundreds of listings sit on the market for months because no one is looking at them.  Agents don't want to waste their time or their buyers time showing houses they know are over-priced. It's not always the listing agent's fault when a house is over-priced. Some sellers insist on pricing high to see if someone is willing to pay it.  I've had to walk away from a couple of listing this past year because of sellers like that.  There are always new and inexperienced agents that are willing to overprice a home just for the sake of getting the listing. I've found doing so ends up making for hard feelings with the client in the long run. Nothing is accomplished by overpricing a home.
The longer a home has been on the market, the more negotiable the deal is. 
There are many reasons a property may be on the market for a long time that have nothing to do with price or condition. Buyers shouldn't automatically assume time on market indicates the sellers are more willing to haggle over the price.  Right now there are more houses on the market, more choices for buyers.  This can lead to a house being on the market longer and the sellers needing to wait for just the right buyer.
An open house must be part of the marketing plan for a home.
Open houses actually aren't terribly effective when looking for potential buyers. In reality, only 7 percent of buyers find the home they buy through an open house, according to a 2017 survey by the National Association of REALTORS®.  In 29+ years I don't think I've sold a dozen houses because of an open house.  In most cases an open house is more about the agent finding active buyers for some other home, more than it is selling your home. In any case – I do not do open houses on occupied homes, since we have no control over who
Online evaluations can give you an idea of home value. 
I call these "Guesstimates". Even with the best intentions, web-based resources can mislead hopeful knowledge-seekers; we see this happen every day when it comes to homeowners utilizing online home valuation tools.  I was listing a home that that the following "Guesstimates" from six different web sites.  $319,145, $281,113, $286,062, $244,527, $279,000 and $265,000.  Using research and my experience I listed the house for $369,000.  The house sold in two days for full listing price.
Even worse – I've seen buyers using online guestimates as the basis for making an offer – and totally destroying their credibility with a seller, and thereby not getting the home they wanted to buy.
If you would like more information about "Guesstimates" Click Here
If you really want to know what your house is worth you need to deal with an agent that specializes in your area and type of home.  I can give you a free evaluation of your home with no obligation.  CLICK HERE.
You have to put 20 percent down on a home purchase.
While buyers can save money on financing costs by bringing a higher amount to the table, it's not necessary to buy a home. Conforming loans will enable you to buy a home with as little as 3 percent down. If you would like more information about the true costs of buying a home contact me and I'll be happy to direct you to trusted lenders that can take care of your needs.
Millennials are not buying homes.
Millennials held the highest share of home buying activity out of all other generations for the fifth consecutive year, according to the 2018 Home Buyer and Seller Generational Trends study from the National Association of Realtors.
Just over one-third of all home purchases were made by Millennials, who held a market share of 36% over the past year, up from 34% in 2017. Gen Xers ranked second at 26%, a drop from 28% in 2017, followed by the Baby Boomers with 32%, up from 30% in 2017 and the Silent Generation with 6%, down from 8% in 2017.
You save money selling your own house.
Trying to sell your home by yourself is sheer madness. You need the expertise of a professional. The numbers also don't lie – home sellers who try to do it themselves often end up taking longer to sell and sell for far less than homeowners who work with a agent. FSBO's attract bargain hunters. Less than 8% of homes sold in the U.S. are sold by owners. In 2016 the average price of homes sold by agents was $230k compared to $180k for FSBO.
All agents are created equal.
Most agents – know nothing about vintage homes and neighborhoods. They don't understand the joy, the challenges and the tradeoffs that come with owning an older home.   I've specialized in Vintage,  Mid-Century Modern and historic neighborhood homes for 29 years.  I have a following with "Older Homes".  I know that two houses with the same square footage on the same street can sell for $100,000 difference and why.  Most agents just look at houses from 1970 and before as  "Old Houses". They don't know or understand the Mid-Century Modern homes or the buyers of them. Many times they will show "Old Homes" because they have a buyer that can't afford to live in the new neighborhoods and are just looking at prices.  I see those deals fall through all the time because their agents don't know what to look for in "Old Homes" and expect everything to be new in a fifty year old house. You can use any agent but those that don't know the Mid-Century market won't be able to tell you why your home will sell at a higher price or lower price than the one down the street.  Only experience will help you when you don't own a suburban, cookie cutter type house.  Same thing holds true if you are looking to buy a Mid-Century Modern type home.  Have an agent that knows the market you are looking at living in.
I can keep you up to date on the listings, sales and closings in the Vintage Neighborhoods that I have been representing since 1990 with a daily report. CLICK HERE to receive this free report.