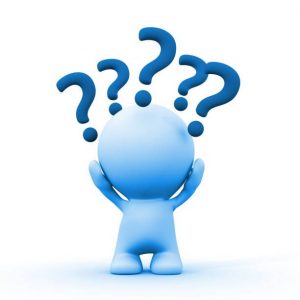 I receive emails and calls just about every day asking me if it is a good time to buy or a good time to sell a house.  The simple answer is YES!
People then want to know why I can say YES to both of those questions. While I feel the best time to buy or sell is when you're ready to either sell your house or buy a home I'll explain why I feel the answer is YES to both questions at this time.
Why should you sell?
Because you're ready to sell is the best reason but market conditions also show this is a great time to sell a house. There are more buyers looking for a home than homes for sale at this time. The number of homes for sale in Las Vegas is less than half what it was this time last year. In a perfect market, we would have six months of inventory on the market. There are currently 1.5 months worth of houses for sale. Many of the houses on the market are overpriced for what is being offered. This is caused by agents not knowing the neighborhood market or sellers just dreaming about getting more than their house is worth. It is important to Price your house right if you really want to sell it. Mortgage rates are at close to historical lows.  This allows more buyers to get into the market.  It also lets you buy a bigger/smaller home with smaller payments than you have now. If you've owned your house for a few years you have built up equity that can be used to buy another home with a larger downpayment helping keep your payments lower.  In 2019 and the first half of 2020 houses were on the market for an average of 35 to 40 days before going to contract. That last half of 2020 it dropped to about 25 days.  For all of 2020 and so far in 2021 my listing has sold on average in 12 days.  Houses Prices, Presented and Marketed right sell fast. 
Why should you buy a home?
Owning a home is still more affordable than renting one right now. Historically low mortgage rates make your monthly costs less than if you had bought a year ago. As the economy recovers mortgage rates will go up. Even with increasing prices homes are more affordable today than they were last year. The cost of a home is far more important than the price. Forget the myth that you need a 20% downpayment or perfect credit. There are even options like VA loans and USDA loans with no down payment requirements for qualified applicants. Give me ca call and I'll be happy to suggest some great lenders that can get you qualified for a loan so that you know just how much you can really afford. 702-378-7055
Are Prices going to keep increasing?
According to the latest CoreLogic Home Price Insights Report, nationwide home values increased by 8.2% over the last twelve months. The dramatic rise was brought about as the inventory of homes for sale reached historic lows at the same time buyer demand was buoyed by record-low mortgage rates.   Where will home values go in 2021? I've outlined it more here.
Is the housing market is going to crash? 
Read the comments on any real estate article posted online and you will see some screaming that we are in a housing bubble and the crash is coming. I've been hearing this since 2012.  I even heard some telling that to possible buyers for the last few years. All they've done by saying that is costing those buyers more money because they've been afraid to buy their home. If you say something long enough it just might come true but at this point, there is nothing pointing to a housing market crash. I wrote an article in 2018 explaining why there is no bubble and another one a few weeks ago updating why we still are not heading for a crash.
If you have any questions about selling your house or buying a home give me a call today. I'll be happy to help you any way I can. Let my 30 years of real estate experience in Las Vegas work for you.   702-378-7055
The information contained, and the opinions expressed, in this article are not intended to be construed as investment advice. Very Vintage Vegas does not guarantee or warrant the accuracy or completeness of the information or opinions contained herein. Nothing herein should be construed as investment advice. You should always conduct your own research and due diligence and obtain professional advice before making any investment decision. Very Vintage Vegas, will not be liable for any loss or damage caused by your reliance on the information or opinions contained herein.