Last week, I posted an email from a lady and her air force husband. Last night she emailed me again. I love her writing style, sense of humor and her passion. As long as she keeps writing, I'll keep posting them. We'll label them as "Terri's Tale".
Last night she wrote:
Hi Jack, OK, so today my husband and I drove parts two and three of your history hunt. We were stunned at what we saw. Who knew those places were right there in the middle of it all!? People smiled and waved to us when we drove through those neighborhoods. What's that all about?!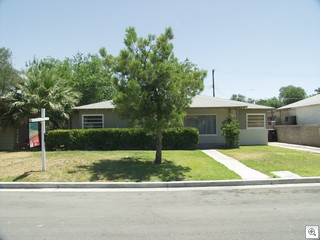 I fell in love with John S. Park area. Not like. Not infatuation. True love. You have a mid-century listing on the corner of Oakey and 15th? …. 17th?… my goodness gracious. Beautiful. Bill liked Royal Crest Rancheros the best. We also thought Paradise Palms South was lovely. I suspect most were out of our price range, with the exception of the fixers around Vegas Valley Drive. But since we're not really sure what our price range is right now …. you never know.
We finished the drive at dusk and hoped to have dinner at Chicago Joe's but they had a private party and we couldn't get in. I thought about calling you and asking where we should go (in very casual Saturday afternoon driving around attire) but since we haven't officially met yet, we decided not to bother you and headed back to suburbia instead!
We're going over the the McNeil area next weekend. I'll let you know what we think.
I'm not sure if I'm pecking or knocking. But until we've squared away some current financial dealings, we can't take on another property. So … whatever category researching and wishing falls under, thats us!
Take care,
Terri
.