The whole VVV team spent the day in Paradise Crest as volunteers for the Hammargren Home of Nevada History Open House, Paradise Crest is one of the premier east side Vintage Vegas Neighborhoods.
We've been kind of heavy on the downtown redevelopment topic lately, so I thought I'd start up the Vintage Vegas Neighborhoods series that was running on our old site.
(From an August 10, 2007 post on our old site) All pictures are clickable to see full size.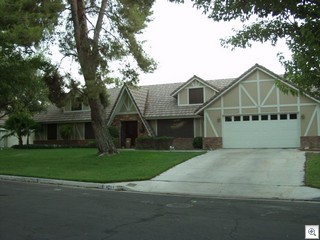 Welcome to "Leave it to Beaver Land". Actually it's called Paradise Crest, and hands down, it's the prettiest neighborhood in all of the east half of Vintage Vegas. All of the 170 homes were built between 1967 and 1971, in the WAY OUT FAR SUBURBS near Flamingo Rd and Pecos Rd. We visited it on the History Hunt, and and it was everyone's favorite. All the homes are custom built, on 12,000 to 23,000 foot lots.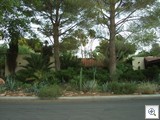 Most have pools, and terrific landscape. I only found 1 house, period, with a bad landscaping, some neglect, and it's the one I used for the "how to screw up a dimensional roof" post, the other day.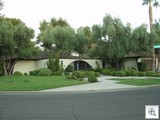 I'll leave it to you decide which one it is.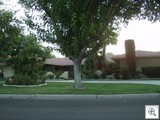 Paradise Crest is located south of Flamingo, between Sandhill and Pearl. Prices range from $45,000 to $950,000. Currently, there's 11 properties for sale.
.