So I spent the first hour trying to get the bathtub unclogged. Plungers, and Drano and Liquid Plumber and nothing worked.
I finally broke down and called the plumber. While waiting for him, I took the stopper lever off and discovered the problem.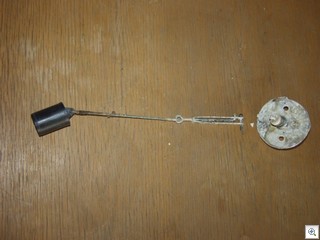 The back of the lever mechanism was totally corroded, and had finally broken the little ring that attaches the lever to the linkage. One of the things about the "old" homes in Vintage Vegas is that they're old enough for stuff like this to happen.
It's funny how I've worked on so many homes over the years, and have never confronted this problem. I've replaced whole bathtubs, but never looked behind the scenes to see what actually made the stopper work.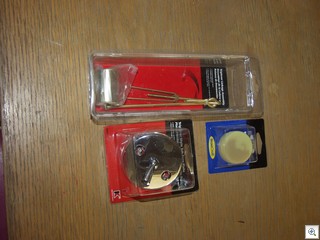 Turns out once again, that my bathtub isn't unique. It must have happened to other tubs, because I was able to get the replacement parts for less than $12 right off the rack at Lowes. I wasted more money on drain cleaning products than on the parts.
There's only 2 screws to mess with, and I'm certainly happy that the plumber wasn't needed after all.
The last time a weird, unusual thing happened, it was the inside guts of the water softener.