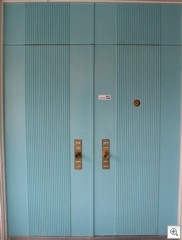 We've tried a little experiment that had some success.
Could I drum up a buyer for one of the fabulous icons of mid century modernism without revealing the address? Two of my readers (Mark and anonymous) guessed correctly which property it was, but that wasn't the goal.
We did get 3 potential buyers in to see the property, however. All of them thought it was terrific, but a little too high priced at $545,000. The sellers have responded accordingly with a 50k price reduction, and have given me the green light to promote the property a little further than just on VVV. So we're doing up the Vflyer tomorrow, and it will get published onto Craig's List and the other 28 real estate web portals where we post our listings, as well as from the Featured Homes section in the left hand column.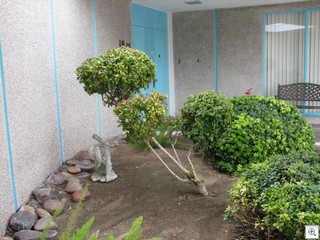 There's still not going to be a sign, but you're welcome to drive by. Here's the Address:
1915 S. 15th Street, in the Historic Marycrest neighborhood of downtown Las Vegas.
If you missed the original posts on this amazing property, you can read and see the pictures that were already published.
Part 1, Part 2, Part 3, Part 4, Part 5
If you're pre-qualified and have always dreamed of living in a home like this, give me a call and I'll arrange to show it to you.
Here's a few more of the photos that hadn't been published yet.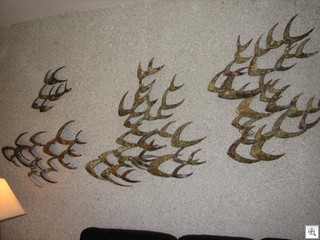 The school of fish sculpture was commissioned for the home when it was built in 1966.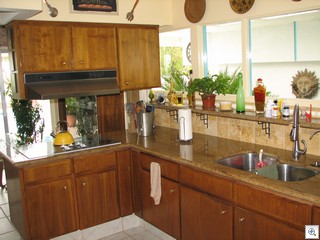 Walls of glass are one thing, but kitchen counter has it's own wall of windows looking out to the courtyard that separates the main home from the 600 foot guest house with it's own kitchen and bathroom.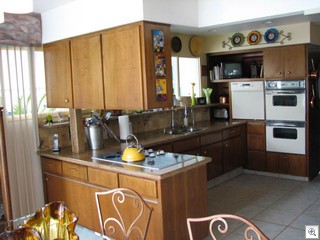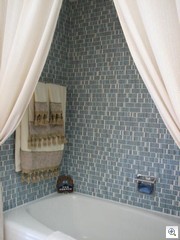 The original tub and shower surrounds are of 1 inch by 1/2 inch ceramic tiles.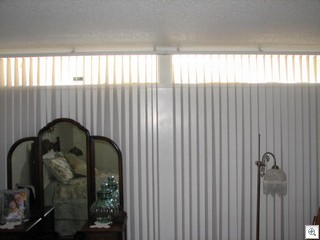 The front 2 bedrooms have clerestory windows, which are hidden from the street by the expanded facia board front on the home. Natural light and privacy as well as real wall space for furniture.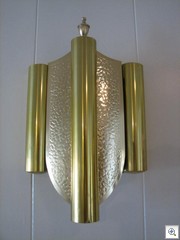 Even the door bell is stunning!