Welcome To Uncle Jack's Very Vintage Vegas!
Vintage Las Vegas Homes,
Historic Las Vegas Neighborhoods,
Las Vegas History,
Urban Living In Las Vegas.
If it's great, cool, fantastic, artistic, annoying, amusing, unique, or surprising.. you'll find it at VeryVintageVegas.com.
Check out what we're doing and add your two cents! Your comments & ideas are welcome. We update daily, so come back tomorrow!
Blogroll
Farmer's Insurance
Paul Hesselgesser
702-434-1230
The Hesselgesser Insurance Agency Website
Classic Las Vegas - Lynn Zook's Preservation of 20th Century Las Vegas
Curbed LA - WOW!
Mid-Century Modernist
RETRO RENOVATION - Pam's Excellent Effort At Re-creating A Retro Life
Carnival Of Real Estate - Minus Elephant Ears, But Still Mighty Tasty
Lotta Livin' - A Celebration Of Really Cool Things Mid Century
Bawld Guy Talking - Minus The Hair; Plenty Insightful
CoolnessIsTimeles - ALL "RAT PACK" ALL THE TIME!
SEE ALL OUR FAVORITES HERE

Archive for November, 2010
November 30th, 2010 Categories: Downtown Businesses, Downtown Las Vegas

I've been hearing rumors for a while that there was a deal cooking that would save the Las Vegas City Hall from the wrecking ball. Now it's confirmed enough that the city has made the announcement. City Hall was designed by the Architectural firm of Zick and Sharp, who were the premiere local architects of modern commercial and office buildings during the 50's and 60's. The 2009 modernism bus tour focused on the existing buildings of Zick and Sharp, including City Hall.
When it was first announced that they wanted to tear it down for a new hotel and stadium complex, we had held some preliminary meetings to start a protest campaign. Assuming this actually takes place, we won't have to expend a lot of energy to preserve the largest existing Zick and Sharp building in Las Vegas. Let's all keep our fingers crossed, not only for preserving a great Mid Mod Building
Zappos Headquarters Eyes Moving Into Las Vegas City Hall
In what would be a major economic boost, Zappos.com, Inc. is looking to relocate its corporate headquarters to downtown Las Vegas on the current City Hall site.
The Resort Gaming Group (RGG), wholly owned by founder and CEO Andrew Donner, made an unsolicited offer to the city of Las Vegas to buy the site and about seven surrounding acres earlier this year with the intent of developing it as a corporate campus for Zappos.
Such a move is expected to bring an initial 1,000 jobs into the downtown area. Zappos.com is a leader in online clothing and footwear sales by way of an unparalleled focus on customer service. Zappos is known as having a fun and family-type culture with a focus on employee happiness. Highlighting Zappos' accomplishments is inclusion in Fortune Magazine's "100 Best Companies To Work For" list for 2009 and 2010.
"This will be a game changer for Southern Nevada," said Mayor Oscar B. Goodman."This move will bring about a critical mass of creative persons to the inner core of Las Vegas in addition to causing a significant shot in the arm for the economy and for new jobs."
City leaders have noted the importance of keeping local businesses excited about being in Las Vegas. "Having Zappos in the Las Vegas area is vital to diversifying our economy beyond gaming," said City Manager Betsy Fretwell. "This move will also encourage similar companies to look at Las Vegas as a potential site for corporate headquarters."
The city had already made plans to relocate City Hall to another downtown location with a timeline to vacate the current facility in 2012. Zappos hoped to capitalize on the city's move, expressing an interest in being in a downtown environment with room to grow. The current City Hall campus and nearby city-owned properties comprise approximately 17 acres.
Read the entire story at The City of Las Vegas Redevelopment Agency Website.
Posted by Jack LeVine | Currently 2 Comments »
November 23rd, 2010 Categories: Las Vegas Real Estate News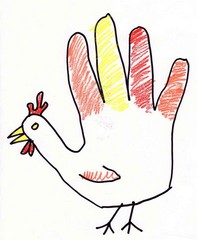 I'm wishing all of you a very happy Thanksgiving.
I'm having trouble wrapping my head around the fact that somehow it's Thanksgiving already. The fourth of July was just a few days ago, the start of 2010 seems like just last month. This year has flown by.
In fact, the best analogy for it is living on a speeding roller coaster. Always being pushed this way and then that way. Always striving for a center of balance. It's up, and then down, and just when you think you've got control again, it flips you upside down.
I talk to lots of people everyday, and I know I'm not the only one on the roller coaster. All of our lives have been affected dramatically. Nothing seems to be the way it's supposed to be. All we can do is hang on tight. Grab hold of those you love, and hang on for dear life.
Thankfully, the one thing we can count on is that things will change. Hang on.
Yours,
Uncle Jack
Posted by Jack LeVine | Currently 2 Comments »