Welcome To Uncle Jack's Very Vintage Vegas!
Vintage Las Vegas Homes,
Historic Las Vegas Neighborhoods,
Las Vegas History,
Urban Living In Las Vegas.
If it's great, cool, fantastic, artistic, annoying, amusing, unique, or surprising.. you'll find it at VeryVintageVegas.com.
Check out what we're doing and add your two cents! Your comments & ideas are welcome. We update daily, so come back tomorrow!
Blogroll
Farmer's Insurance
Paul Hesselgesser
702-434-1230
The Hesselgesser Insurance Agency Website
Classic Las Vegas - Lynn Zook's Preservation of 20th Century Las Vegas
Curbed LA - WOW!
Mid-Century Modernist
RETRO RENOVATION - Pam's Excellent Effort At Re-creating A Retro Life
Carnival Of Real Estate - Minus Elephant Ears, But Still Mighty Tasty
Lotta Livin' - A Celebration Of Really Cool Things Mid Century
Bawld Guy Talking - Minus The Hair; Plenty Insightful
CoolnessIsTimeles - ALL "RAT PACK" ALL THE TIME!
SEE ALL OUR FAVORITES HERE

Archive for June, 2011
June 15th, 2011 Categories: Las Vegas Real Estate News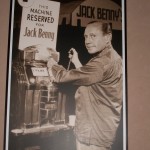 Sad as it is….. this should be one interesting sale.
Sahara Hotel and Casino Liquidation Sale – here's the official website from NCL LOTS OF PICTURES IF YOU FOLLOW THE LINK
Note the 10.00 admission fee.
EVERYTHING MUST GO!!!
2535 Las Vegas Boulevard South
Las Vegas, NevadaSALE STARTS JUNE 16TH AT 10 A.M!
Continues Daily 10-7 Monday – Saturday & 12-5 Sunday Until Sold Out!
FEATURING:1720 Guestroom & Suite Furnishings including: Color TV's, King & Full Size Beds, Armoires, Nightstands, Dressers, Pedestal Tables, Lamps, Pictures, Mirrors, Uph. Chairs, Sofas, Loveseats, End Tables, Coffee Tables, Sofa Tables, Flat Screen TV's, Dining Tables & Chairs, Chandeliers & Sconces, Wet Bars, Bar Stools and 100's more! Also, Sahara Memorabilia, Commercial Kitchen Equipment, Bar & Restaurant Furnishings, Ice Machines, Lobby Furnishings, Casino Tables & Chairs, Slot Stools, Neon Signs, Fountains, Pool & Patio Furniture, China, Glassware, Flatware, Theater Equipment, Stage Lighting, Banquet Tables & Chairs and 1,000's more!
Posted by Jack LeVine | Currently 1 Comment »
June 13th, 2011 Categories: Mid Century Modern
Amongst the far too many things I've neglected to blog about during the last few months is that I've left Keller Williams Realty. The exciting part of that news is that I've joined forces with Jason Delk and we've created our own brokerage – Bella Vegas Homes Realty.
Jason is also a downtown neighbor and currently is the Vice President of the Southridge Neighborhood Association. Jason is a permitted property manager, though I'm not. Property Management is considered a specialty classification, and also requires a real estate license. Jason is managing property for homeowners and investors all over Las Vegas. I'm helping with the homes in "Vintage Vegas".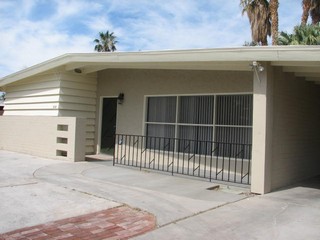 Renting and leasing, like buying and selling, are 2 sided transactions. The landlord usually doesn't know the laws, how to screen the tenants, and can get totally overloaded with the details of leasing their property. The tenants on the other hand, want to know that any problems can get resolved quickly and easily, and that their deposits weren't used for other expenses. Property Managers take care of everything – for both the landlord and the tenant.
The rental market has changed dramatically in the recent months. Many of the homes being bought as foreclosures are now on the market as "fixed up" rentals. Far too many current tenants are being told they have to move when their landlord goes into foreclosure. Many of the people who were once owners and have lost their homes are in the rental market. Rental prices have dropped slightly from where they were a year ago, as there's slightly more rentals available than tenants who are looking for them. The well managed, interesting and properly priced rentals don't stay on the market long. That's something that's never changed.
I HIGHLY RECOMMEND that prospective tenants be very wary of properties that are NOT managed by professional property managers. Craigslist is full of scammers. I often hear of stories where the same house has been rented to multiple people at the same time. Often it's on the weekend before the "landlord" loses the house to foreclosure. Be very wary. Property managers are required to disclose the true status of the home in regard to the owners late payments or foreclosures status.
All of the homes and condos that are listed in the MLS are handled by Realtors. Even Realtors like me, who are not property managers can list the properties and assist in finding the tenants, and even though we're not property managers, we still have to obey the law, and treat people honestly and fairly.
The MLS SEARCH function at VeryVintageVegas has the ability to help you search for rentals, but you have to tell it to do so. In the property types – you can scroll down to "Rental". It's also a good place for future landlords to get a feel for what they can rent their home for. The mapping function can help you isolate certain areas or neighborhoods by drawing a box and allowing the map to narrow your search.
If you want to talk about renting out your home – Contact Jason Delk [email protected] 702–203–2722
If you're searching for a new home to rent, contact me, Jack LeVine [email protected] 702–378–7055
If you're buying or selling – again, it's Jack LeVine who can help you.
Mid Century Modern Rentals In The Historic Downtown Las Vegas Neighborhoods
Here's two of the Mid Century Modern properties that Jason and I are representing. We're looking for great tenants who want to rent from a great property manager.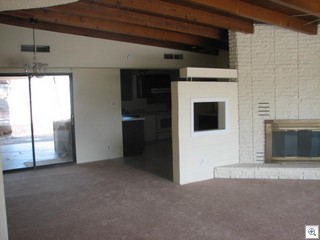 1808 8th Place – A classic Mid Century "Desert" Modern home. In fact it's one of the homes that was on my "list of 13" that I have considered buying myself over the years.
All the pictures are available in our featured property section in the left column, or this link will take you right to them.
It's a 2 bedroom, 2 bath, and is offered at $995/month.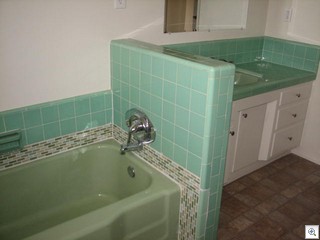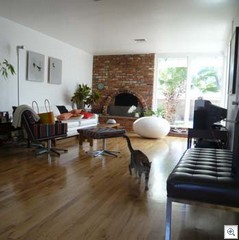 2201 Santa Paula Avenue
Lovingly restored to its original Mid Century Modern glory.
1 year lease at 1085/month – Available August 1st.
All the pictures are available in our featured property section in the left column, or this link will take you right to them.
Posted by Jack LeVine | Currently 1 Comment »