Francisco Park Three (Mid Mod) Topics
Welcome To Uncle Jack's Very Vintage Vegas!
Vintage Las Vegas Homes,
Historic Las Vegas Neighborhoods,
Las Vegas History,
Urban Living In Las Vegas.
If it's great, cool, fantastic, artistic, annoying, amusing, unique, or surprising.. you'll find it at VeryVintageVegas.com.
Check out what we're doing and add your two cents! Your comments & ideas are welcome. We update daily, so come back tomorrow!
Blogroll
Farmer's Insurance
Paul Hesselgesser
702-434-1230
The Hesselgesser Insurance Agency Website
Classic Las Vegas - Lynn Zook's Preservation of 20th Century Las Vegas
Curbed LA - WOW!
Mid-Century Modernist
RETRO RENOVATION - Pam's Excellent Effort At Re-creating A Retro Life
Carnival Of Real Estate - Minus Elephant Ears, But Still Mighty Tasty
Lotta Livin' - A Celebration Of Really Cool Things Mid Century
Bawld Guy Talking - Minus The Hair; Plenty Insightful
CoolnessIsTimeles - ALL "RAT PACK" ALL THE TIME!
SEE ALL OUR FAVORITES HERE

Francisco Park Three (Mid Mod)
December 22nd, 2007 Categories: Buyers, Francisco Park Three (Mid Mod)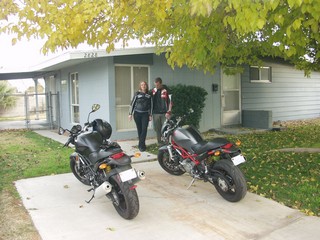 Our final closing for the year was a cute little mini-mod in Francisco Park 3. Maribeth and Chris plan on adding a garage, and are real excited to finally get to be home owners.
They wanted to buy over a year ago, but were slightly priced out of owning a single family home. With the price reductions and 2 year lows in interest rates, they were able to get into a home for the same monthly cost that they would have had for a condo a year ago.
Congratulations and Welcome To Vintage Vegas.
Posted by Jack LeVine | Currently Comments Off on Very Vintage Vegas Welcomes New Neighbors
October 15th, 2007 Categories: Architecture, Francisco Park Three (Mid Mod), Mid Century Modern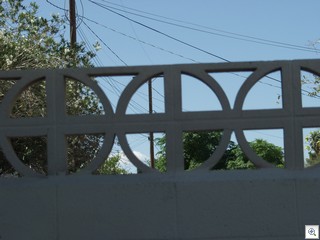 Found it in Fran Park 3, one of our undiscovered mini-mod neighborhoods.
We did a whole series of posts on the old site. I'm linking to the posts below, and republishing Fran Park 3 for you today.
All The Francisco Park posts from the old site are here
From our July 24th Archive:
Posted by Jack LeVine | Currently Comments Off on I Found Another Decorative Block Pattern I Haven't Seen Before