Radlick Topics
Welcome To Uncle Jack's Very Vintage Vegas!
Vintage Las Vegas Homes,
Historic Las Vegas Neighborhoods,
Las Vegas History,
Urban Living In Las Vegas.
If it's great, cool, fantastic, artistic, annoying, amusing, unique, or surprising.. you'll find it at VeryVintageVegas.com.
Check out what we're doing and add your two cents! Your comments & ideas are welcome. We update daily, so come back tomorrow!
Blogroll
Farmer's Insurance
Paul Hesselgesser
702-434-1230
The Hesselgesser Insurance Agency Website
Classic Las Vegas - Lynn Zook's Preservation of 20th Century Las Vegas
Curbed LA - WOW!
Mid-Century Modernist
RETRO RENOVATION - Pam's Excellent Effort At Re-creating A Retro Life
Carnival Of Real Estate - Minus Elephant Ears, But Still Mighty Tasty
Lotta Livin' - A Celebration Of Really Cool Things Mid Century
Bawld Guy Talking - Minus The Hair; Plenty Insightful
CoolnessIsTimeles - ALL "RAT PACK" ALL THE TIME!
SEE ALL OUR FAVORITES HERE

Radlick
January 11th, 2008 Categories: Decorating Tips, Radlick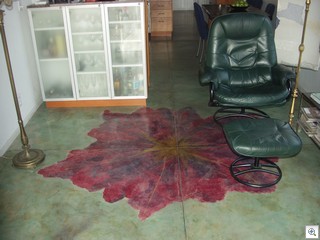 There are some amazingly cool homes in Downtown. We've just taken listings on 2 of them, and will have all the marketing and promotion materials ready in a few days.
I did want to use the concrete acid stained floors from one of them as an example of the hottest thing in flooring right now. If you hate carpet, and love solid surface flooring, this might be a great way to go instead of tile, ceramic or stone.
Of course, I'll have great pictures for you in a couple of days.
Posted by Jack LeVine | Currently Comments Off on Coming Soon – New Downtown Listings Ready To Hit The Market
October 16th, 2007 Categories: Downtown Las Vegas, Everywhere We Look, Las Vegas History, Radlick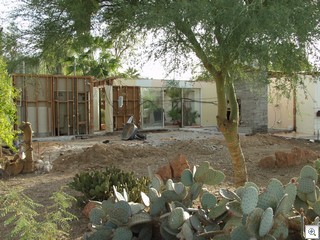 But it turns out its not a complete demolition. I spoke to the owner, Tom, who's been battling the city planners for 2 years to get permits to tear off the majority of the home and rebuild from scratch. He'll be adding 800 feet, and keeping the home in character with the neighborhood.
I started getting calls over the weekend, and became determined to find out what was happening. The neighbors who called me were worried that a complete demolition would lead to a suburban style home that would be a sore thumb in this otherwise charming neighborhood.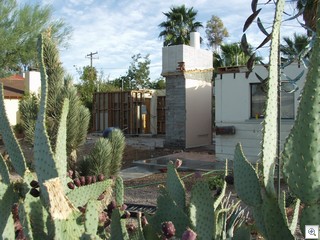 If you see something that needs exploring, or that the other readers of VVV would want to know about, give me a call or send an email.
From April 5, 2007 on the old web site:
I Stalked A Roadrunner Through Radlick Park – Beep Beep
I spent 20 minutes stalking/following/chasing an extremely rare sighting yesterday! A roadrunner in Radlick Park (Ralwick Park is just 20 homes built in 1953 and 1954. You can find it in the 700 blocks of Oakey, Bracken and Griffith).
Now I'm officially paparazzi. Clicking on any picture will give you a blow up of it.
Posted by Jack LeVine | Currently 2 Comments »