Sellers Topics
Welcome To Uncle Jack's Very Vintage Vegas!
Vintage Las Vegas Homes,
Historic Las Vegas Neighborhoods,
Las Vegas History,
Urban Living In Las Vegas.
If it's great, cool, fantastic, artistic, annoying, amusing, unique, or surprising.. you'll find it at VeryVintageVegas.com.
Check out what we're doing and add your two cents! Your comments & ideas are welcome. We update daily, so come back tomorrow!
Blogroll
Farmer's Insurance
Paul Hesselgesser
702-434-1230
The Hesselgesser Insurance Agency Website
Classic Las Vegas - Lynn Zook's Preservation of 20th Century Las Vegas
Curbed LA - WOW!
Mid-Century Modernist
RETRO RENOVATION - Pam's Excellent Effort At Re-creating A Retro Life
Carnival Of Real Estate - Minus Elephant Ears, But Still Mighty Tasty
Lotta Livin' - A Celebration Of Really Cool Things Mid Century
Bawld Guy Talking - Minus The Hair; Plenty Insightful
CoolnessIsTimeles - ALL "RAT PACK" ALL THE TIME!
SEE ALL OUR FAVORITES HERE

Sellers
January 15th, 2008 Categories: Las Vegas Real Estate News, Sellers
One of the Real Estate Blogs that I read regularly is "Jay – The Phoenix Real Estate Guide". Jay put a twist on the concept of "worst MLS photos" by giving us a list of "worst MLS REMARKS".
I read Jay because the Phoenix market so closely mirrors our own.
Shortly after I started publishing the worst MLS photos, I did publish a funny remark I found in a listing ""CALL AHEAD LEAVE MESS USE LOCK BOX"
Here's a sample of Jay's list of things not to do.
Please call listing agent prior to show, large dog on property bites hard. DO NOT let children near it!
Note: Large, biting dogs that eat children are not inviting to most people who want to see your home.
You can read all the rest of  "How Not To Sell Your Phoenix Home" by clicking here.
Posted by Jack LeVine | Currently Comments Off on How Not To Sell Your Las Vegas Home –
January 14th, 2008 Categories: Las Vegas Real Estate News, Sellers
I spent a good part of the weekend taking pictures of the 2 new listings that will be showcased as tomorrow's blogposts. Of course, I'd hate to publish anything worthy of being a "worst mls photo", we take extra care to make sure we get good pictures.
Dean and Heidi Rinker, our fellow Keller Williams agents in Sacremento posted a good list of do's for the seller to follow in preparation for picture day.
When sellers are preparing their home for sale, shortly before their home goes "live" on the market, their real estate agent will take photos of their home. These photos will be part of the "listing", being put in MLS, a property flyer, and various websites.
Obviously, in order for the home to show its best, sellers should properly prepare their home for picture day. To ensure a home looks great in preparation for pictures, I recommend sellers do the following:
Here's the rest of their story on "how to prepare your home for picture day"
The only correction I'd mention is that "some" agents take pictures. Some take awful pictures. Some put pictures on the MLS. Some make flyers for the sign brochure box, and even fewer keep the brochure boxes full. Some market extensively where the buyers are looking (the internet).
Posted by Jack LeVine | Currently Comments Off on How To Prepare Your Home For "Picture Day"
November 13th, 2007 Categories: Buyers, Las Vegas Real Estate News, Market Conditions, Sellers
I've discussed many times that there's really 3 groups of sellers. The pre-foreclosure, bank owned and desperate sellers have done a lot of price dropping and there's give away property all over, not just in Vintage Vegas. But they're usually pretty crappy houses. Group 3 are overpriced, not motivated at all, and shouldn't be on the market at all.
But the Group 2 seller is the topic today. These are the normal everyday people who aren't in trouble. But they DO want to sell and the only thing wrong is their timing. Grandma needs to live with them. The new job in another city is about to start. They need more or less room. Illness forces them to sell. Each one has a different story, but the stories are the ones that make them normal.
For the last few months, most of these sellers were behind the curve of pricing while we digest all the foreclosures and crappy homes. But now we're seeing some modest price adjustments on their part. These are often the best homes, and now that things are starting to stabilize, new buyers are coming to the market looking for the best homes.
A few good examples are some of our listings which definitely fall into group 2.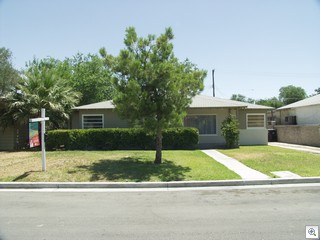 1249 8th Place sold for almost the original list price of 329,000 in just 3 weeks when it first came to market. It was due to close the day the whole lending melt down happened. We gave the buyers another 60 days to get it together. Finally we put it back on the market, dropped the price 10,000, and now we've dropped it another 10,000 to 310,000. It's one of the finest examples of post war bungalow in the John S. Park Historic District. We have more pictures of it in our Gallery in the left column.
Price Reduced to $310,000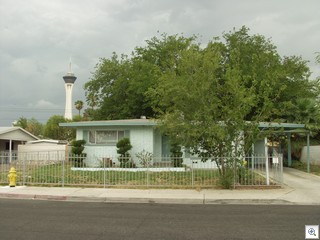 1704 S. 9th Street is a really cute weeping brick home. The seller has gone to a nursing home, and is looking for offers. The price has been dropped to 218,000. The wood floors are in great shape and the roof and AC are very recent. Huge shade trees keep the sun off the house in the afternoons. It's fully fenced with wrought iron in the front and block in the rear.
There's more pictures in our gallery and if you're looking for really cute and affordable, this one should be looked at.
Price Reduced to $218,000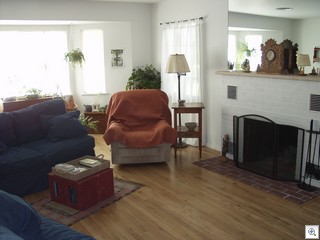 1279 9th Street is a sweetheart. The back yard is serene and peaceful and beautifully landscaped. The kitchen is fun and inviting and has lots of counter space. Original hardwood floors are polished and beautiful. The sellers are dividing their time between their new home in Albuquerque and want to get this sold. They've dropped the price to under 300,000. It definitely deserves a look. There's lots of pictures in our gallery
Reduced to $299,000.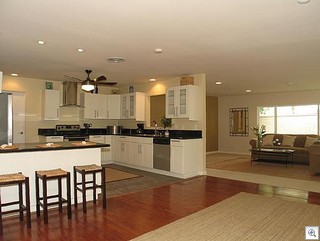 1720 15th Street is simply stunning. 15th Street between Oakey and St. Louis is one of the Premier Streets of all of Downtown. Frantz and Stephanie have done a magnificent job restoring this home. It's functionally modern, yet nostalgicly charming. We've never had a problem getting top dollar for one of their redeuxs. Still, we've reduced the price by 20,000 and they're willing to look at all offers.
You'll see from the pictures that this is a very special home.
Reduced to $459,000.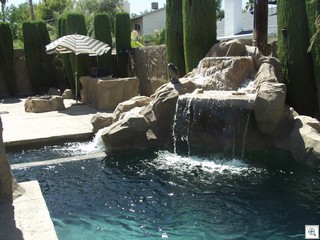 2594 Capistrano in Francisco Park is a gorgeous home that's had so much money spent on it to make it that way that someone's going to get a real screaming cool home. The beach entry pool with rock wall waterfalls, the full bar and antique fireplace are done in gorgeous hand crafted hardwoods. All flooring is tumbled travertine. The list of unique features and upgrades just keeps going on and on. It's a real sad story. Illness that forces the sale of their dream home. But they do need to sell, and we've dropped the price by 30,000. It's as nice as the pictures. Reduced to $369,000.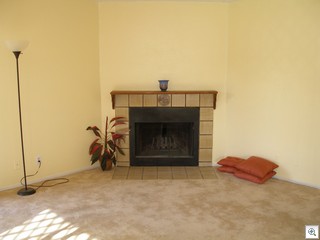 5012 Newport Cove #A is condo near UNLV. No it's not "Vintage", but it's cute, affordable and the seller knows that the Condo Market sucks. He's dropped the price 30,000 less than he bought it for. He's open to ANY reasonable offer. He doesn't have a mortgage on it, just wants to put the money to a better use. $130,000 is a ridiculous price since every other unit in the complex is 150k or more. The pictures are here, but at this price, who cares what it looks like.
Reduced to a ridiculous $130,000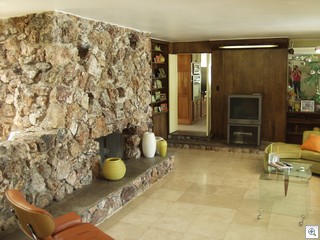 1701 15th Street IS UNDER CONTRACT. This is a real good example of what we're talking about. No we didn't quite get the asking price, but the buyers love the home, know it's unique and one of a kind (as are almost ALL Vintage Vegas homes). There are homes selling, and if you're not bargain hunting for a crappy fixer upper, there's probably the best selection that we'll ever get to see again of the really nice homes that I'm showcasing here.
Someone already scooped it up.
Posted by Jack LeVine | Currently 2 Comments »
October 20th, 2007 Categories: Buyers, Las Vegas Real Estate News, Market Conditions, Sellers
An amusing look at things from fellow blogger in Sacremento Gena Riede:
Home Buyers, are asking the question…
When is the Best Time to Buy a House?
When is the Best Time to Buy a Condo?
Do you feel like this donkey?
Are you confused and wondering if you will buy a house or condo at the wrong time?
Do you think you will get stuck and pay too much for a home or condo? Do you think the Real Estate market will go down more?
These are just a few of the many questions that Home Buyers today in the Sacramento area are asking and wondering. The big question is, "when is the BOTTOM of the Real Estate market?"
Think of donkey tails. One side is going down
and
one side is going up. No one REALLY knows when the bottom is the REAL bottom until real estate prices change and start going up. That's when everyone will be an expert and say, "the Real Estate Market has changed … last month was the official bottom of the Real Estate Market."
You can't pin the tail on the Bottom of the Real Estate Market until it has passed!
Click here to read the rest of Gena's great Article
Posted by Jack LeVine | Currently 1 Comment »
October 19th, 2007 Categories: Buyers, Las Vegas Real Estate News, Market Conditions, Sellers
Our guest columnist today is Jackie Colson-Miller, a Keller Williams Agent from Tampa, Florida. I had started a similar article, but found hers, and it's everything I wanted to say, so we're linking to it instead:
We are experiencing the first "buyer's market" in nearly a decade. For some sellers, this is their first experience selling in a buyer's market. What can you do to position your home to sell in a reasonable amount of time?
1. Spruce it up! Many homeowners don't see the flaws in their own home. Ask your agent, and several others, to objectively look at your yard and the exterior of your home. Curb appeal is critical, so paint the exterior, make any rotted wood or roof repairs and plant some flowers to make the home inviting. Homes with neutral colors inside are also more appealing. Clean out the clutter, too. Make sure the closets are neat. Rent a local storage space, if you need to. 2. Get a Home Inspection Hire a Professional Home Inspector to check for any defects and make the necessary repairs prior to listing your home. You
can provide potential buyers with the inspection report and the list of repairs. 3. (redacted by Uncle Jack, as it was specific to hurricane building ordinances, which of course is not pertinent to Vintage Vegas) 4. Neutralize it! Buyers need to imagine themselves living in your home, so remove as many of your "personal touches" as possible. A "Gator" room is appealing to a Gator, but probably not to a Seminole. The same goes for any religious items, political items or suggestive photos. When I was shopping for my first home in Tampa, many years ago, there was a home with a large photograph of the owner in her "bridal lingerie". UGH! It was something that should have been removed before they put their home on the market. Read more..
Posted by Jack LeVine | Currently 1 Comment »
October 17th, 2007 Categories: Buyers, Las Vegas Real Estate News, Market Conditions, Sellers
by Paul Pastore an agent in Phoenix. It does reference the Phoenix market of Course, but their market and ours have always been on parallel tracks.
I mention several of these all the time to people I talk to, but this is a real great list.
Selection, selection, selection. There are about 57,000 resale homes on the market in Maricopa county(Phoenix). Regardless of the price range a buyer desires, there are plenty of houses from which to choose. Just a few years ago the resale inventory dropped below 5,000 units. A buyer was forced to make compromises if they were going to locate the home of their dreams. There is a great selection of attached homes, condos, and townhouses. You can find large lots, small lots, and a lot that will accommodate your boat or RV. There are lots of options in this market.
No Bidding Wars. In 2005 we had one client that made an offer on ten homes. They lost the first nine to the 'feeding frenzy' that existed. Other buyers bid the properties up substantially from the original listing price. There were escalation clauses where buyers authorized their agents to outbid other offers by thousands of dollars. There is no competitive bidding in this buyer's market.
Posted by Jack LeVine | Currently Comments Off on Top Ten Reasons It's A Great Time To Buy Real Estate!
October 7th, 2007 Categories: Buyers, Las Vegas Real Estate News, Market Conditions, Mortgage, Sellers
Part 2 of a 4 part series. Part One is HERE
You don't have a lot of competition
The sellers do. When it's a sellers market again someday, the tables will be reversed..
There's 4 kinds of property for sale, and there are lots and lots and lots of each:
– Distressed (either a crappy house or a desperate seller or both).
Homes that are in foreclosure or owned by the bank are generally the crappiest homes. These are usually the same homes being sold by the desperate sellers. Big Bargains Abound, but there's going to be a lot of money that will need to be spent after the closing to fix them up.
– One that is well priced and in pretty good shape.
The seller KNOWS the carpet is worn out, or about the wires stapled all over the home. Mostly there's some cosmetic items that are easily fixable. He wants a "fair" price and priced his home accordingly. It's easy to negotiate for new carpet.
– The best home in the best condition.
The seller won't sell unless it makes sense to him, based on the condition of the home and his realistic sense of timing. He's proud of his home, wants to sell it, but has time on his side.
– Over Priced Homes.
Nobody is going to buy a home (or even look at one) that's over priced for it's condition or for the motivation of the seller or both. (These homes don't really count and should not be on the market)
You NEED to know which type of home you're looking for
Based on the choices above and a few other lists that you'll need to create for yourself, or with the help of your Realtor. Either YOU or your Realtor HAS TO BE ABLE TO TELL THE DIFFERENCE. And you need to be focused on only one of the groups. Lowball Offers INSULT group 2 and 3 and 4 sellers. Group one sellers (the desperate) are willing to talk. You can't negotiate effectively if you don't know anything about the seller. Almost EVERY seller has some "negotiating room" built into their price, but the "best deal possible" for the home you choose should be the goal.
You don't get to pay the same for a crappy home as you do for a great home
Unless you have magic on your side, that is. Some sellers of So-So homes are desperate though, as are a few of the "best home" sellers. The best homes are a bargain now, because of the reduced cost, time and energy to make the others two types back into great homes. The "best homes" with the most flexible and motivated sellers will sell first. There should be no shortage of them either for another while. But that will change one day.
So-So homes that are priced accordingly or negotiated appropriately, are still bargains for the buyer and the negotiated deal MUST make sense to the seller. BOTH you and your Realtor need to know which of the three you're going for. A Win Win deal means BOTH the seller and the buyer get what they want. You don't get to dictate to the seller what his motivation should be. You can't have the best house at the least money of anything that's on the market. Sorry. If it's under priced compared to the condition, YOU WILL HAVE COMPETITION FOR IT!. '
Everywhere in between is a floating spectrum. It's a juggling act of price, condition and seller motivation. In the middle are homes that will satisfy other needs like practicality, energy efficiency (home and commute), livability, sacrifice of one feature for another. Most buyers are actually going for one of these. The price you'll pay for the home that best fits your needs is dependent on the motivation of the seller to get it sold. Again, you can't force a seller to "give it away" just because you want him to. The largest pool of potential buyers between today and a few forevers from now will actually be shopping for the so-so home. Somewhere in the middle is where the biggest number of people always sit. It's also ALWAYS where the biggest pool of homes and sellers are sitting.
Don't mix up your categories. Only disappointment and frustration can follow.
-Parts 3 and 4 of this series will be posted this coming week.
Posted by Jack LeVine | Currently Comments Off on Here's What to Expect When You Go To Buy Real Estate In this Market
October 6th, 2007 Categories: Buyers, Las Vegas Real Estate News, Market Conditions, Mortgage, Sellers
Just the Facts:
FHA Reform Takes Center Stage
Not long ago, FHA lending was just another government-sponsored program unworthy of political attention or media limelight. Now, with no less than three new reform initiatives, FHA is generating excitement, confusion, speculation, and even venom for political pundits and the media.
At YOU Magazine, we wanted to see what all the fuss is about – to put politics aside and objectively examine these reforms and the potential impact they may have on homeownership in America.
Fixing Broken ARMs
FHASecure is a new federally-insured (temporary) lending program announced by President Bush on August 31, 2007, and released to FHA-approved lenders on September 4. Qualified homeowners seeking payment relief from their adjustable rate mortgage (ARM) may be able to use FHASecure to restructure their loan into a more stable, fixed-rate program, even if they are already delinquent on payments. "Risk Based" fee schedules, which are to be released shortly, will help price these loans appropriately.
Do You Qualify?
To qualify for an FHASecure loan, borrowers must meet the following five criteria:
A history of on-time mortgage payments before the borrower's teaser rate expired and loan reset;
3% equity in the home; or cash to compensate (see your mortgage professional to find out about other methods of meeting this requirement);
A sustained history of employment;
Sufficient income to make the mortgage payment; and
The loan application must be signed no later than December 31, 2008.
Even if you do not meet these criteria, you should still contact a qualified mortgage professional because he or she can often provide you with other resources to help overcome your current challenges and reach your financial goals.
New legislation passed the US house and is being sent to the US Senate. More on that by clicking below.
Posted by Jack LeVine | Currently 3 Comments »
October 5th, 2007 Categories: Buyers, Humor, Las Vegas Real Estate News, Market Conditions, Sellers
A lot of people are pecking & scratching around my door – They want to talk real estate. Some others have been knocking softly, and some are banging on it. That's one way that I judge the market. I keep track of my peckers, knockers & bangers.
"The Peckers" are tentatively looking for more information, but are not yet convinced that now is the time to buy.
I'm betting that's most of the "cautious readers" of this blog and numerous other real estate sites. There's somewhere between 500 and 1,000 who read me at least once a week, or 2 to three times a month. I'm honored and flattered to have them as regular readers. There's LOTS of people who have been here a couple of times or once over the last 6 months.
For 8 months "The Knockers" have been telling me they're "waiting for the bottom of the market."
The buyers we call "The Knockers", are preparing to get back in the market. They're educated, and just need proof that the market has "hit the bottom." NONE of you believe real estate is a dead game only for losers. We all know better.
"The Bangers" have prioritized educating themselves, are analyzing the housing inventory w/ a good Realtor, managing their credit & finances properly, and keeping a pulse on Las Vegas market timing via blogs like this one & others.
The early birds or early adaptors/contrarians are starting to come out of the woodwork & will make the most in this market's up-turn. Those of you who are banging loudly at my door, asked me to set up a search for you. I'm e-mailing you dozens and dozens of homes that fit you needs and wants. You are studying them. You've told me to change the criteria of the search and knock out all the 2 stories, for example. You're spending days off finding those houses for a drive by. You're are also doing drives through the neighborhoods where those homes are. I know because you tell me what you're seeing as "best options" are narrowing down. You're ready to buy now, and are making the best choices.
You "Bangers" look closely at the pictures and the words in the MLS, and my opinion of them. You certainly know a "Worst MLS Photo" when you see one. You don't even give a second glance at any listing that "DOES NOT HAVE A LOT OF PICTURES. You who are banging on my door are screaming "I want to buy now! I know the best deals will be found while the masses are being spoon-fed 'bubble-scare' tactics from the news!"
You took a drive with me to tell you what I know about this neighborhood or that one. We went into two homes. One priced at the very lowest and one at the very highest of your price range.
You've made ABSOLUTELY sure of what kind of loan you're getting, how much money you'll need and what is the absolute highest monthly payment you can afford. Then you've worked with Steve, or another lender & figured out how much home you can afford and still have a vacation or whatever.
NOTE : One of the things that we can do now with the NEW LOOK is split the posts into segments so as not to eat up too much "front page, above the fold" real estate on this blog. This is actually part ONE of a 4 PART series that will be published over the next few days. To finish reading Part ONE, click on "read more" below.
Posted by Jack LeVine | Currently Comments Off on Peckers, Knockers, & Bangers – A Real Estate Story
October 5th, 2007 Categories: Buyers, Las Vegas Real Estate News, Market Conditions, Sellers
NOTE: This article was intended to be the first part of a 3 part series. Only part 1 got published. I've re-written the whole series which begins today in the post above this one.
From September 6th in our archive of over 600 posts:
Why are their homes for sale? It's a question that always gets asked, and it's more important now than ever. There's about 30,000 properties for sale in Las Vegas. In our defined areas of Very Vintage Vegas, there's about 800. Why so many? Let's look at the basic categories and thinking behind the different groups of sellers.
Group One — Distressed Sellers in the
Las

Vegas Real Estate Market

Posted by Jack LeVine | Currently Comments Off on Today's Re-Run – Who Are The Sellers In Las Vegas Real Estate