Sunrise Villas Topics
Welcome To Uncle Jack's Very Vintage Vegas!
Vintage Las Vegas Homes,
Historic Las Vegas Neighborhoods,
Las Vegas History,
Urban Living In Las Vegas.
If it's great, cool, fantastic, artistic, annoying, amusing, unique, or surprising.. you'll find it at VeryVintageVegas.com.
Check out what we're doing and add your two cents! Your comments & ideas are welcome. We update daily, so come back tomorrow!
Blogroll
Farmer's Insurance
Paul Hesselgesser
702-434-1230
The Hesselgesser Insurance Agency Website
Classic Las Vegas - Lynn Zook's Preservation of 20th Century Las Vegas
Curbed LA - WOW!
Mid-Century Modernist
RETRO RENOVATION - Pam's Excellent Effort At Re-creating A Retro Life
Carnival Of Real Estate - Minus Elephant Ears, But Still Mighty Tasty
Lotta Livin' - A Celebration Of Really Cool Things Mid Century
Bawld Guy Talking - Minus The Hair; Plenty Insightful
CoolnessIsTimeles - ALL "RAT PACK" ALL THE TIME!
SEE ALL OUR FAVORITES HERE

Sunrise Villas
April 12th, 2008 Categories: Sunrise Villas, Townhomes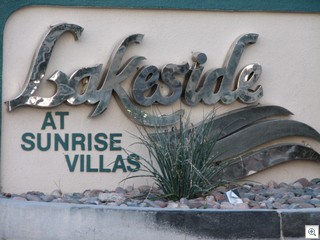 We've talked many times before about the 9 Sunrise Villa Townhouse Communities in Paradise Township.
But did you know there's a secret one where properties rarely come on the market? What could have been called Sunrise 10 is actually The Lakes At Sunrise.
I've never mentioned it before, but you or someone you know deserves to know about it.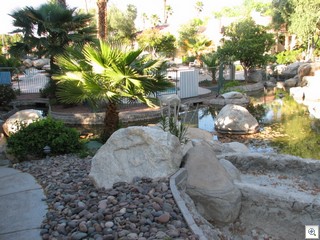 Imagine a water feature running thru the entire complex that's as gorgeous as anything in at any of the Casinos. A patio with a running stream and waterfalls right outside your floor to ceiling windows would be as fine as it could be.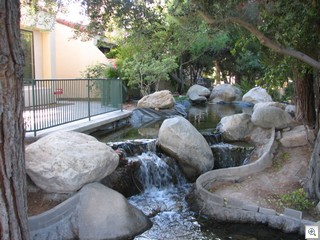 Yes, that's the patio of the 2100 sf unit that's for sale for 319900. Inside is even nicer with an amazing master bathroom, sunny kitchen and massive bedrooms.
There's also another smaller 1700 sf unit for 250,000 that's clean and move in ready.
Perhaps townhouse living is an option you haven't considered. All 10 Sunrise Villa communities are along Eastern Avenue between Desert Inn and Tropicana. Some are gated, but ALL of them are exquisitely landscaped, and all of the homes are single story with 2 car garages. Only the Lakes at Sunrise Villas has the waterscape. They currently range in price from 199,000 to 345,000.
They're always a pleasant surprise whenever I introduce someone to the Sunrise Villas Communities. If It's something you might consider, give me a call or drop me a line.
You can see pictures of many of them if you use our MLS SEARCH feature, and just click on the first choice to select SUBDIVISION instead of Zip Code. Type in Sunrise Villa, and you'll get to see them all.
Posted by Jack LeVine | Currently 1 Comment »
January 29th, 2008 Categories: Sunrise Villas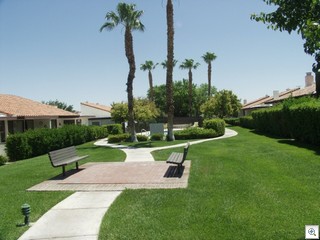 Some of my favorite townhomes in Vintage Vegas are actually within the geographic boundaries of Las Vegas in 1970, but were all built between 1970 and 1979.
Here's a little information on SUNRISE VILLAS. There are 9 total communities, which all pretty much look the same, have the same basic floorplans, same lush landscape, and the same community designs.
All of them are along the Eastern Avenue and Pecos/Mcleod corridors between Desert Inn and Flamingo, with only Sunrise 9 south of Flamingo. Most of the 9 communities are gated, and all have similar pools, spas, tennis court, and lush landscape.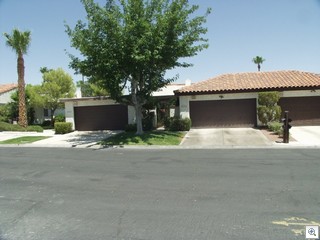 There were 6 basic floor plans. Since they're 4 units to a building, the inner units have front courtyard entries, and tend to be the most popular. All of the units have large patios overlooking the green belts. Sizes range from 2 bedroom, 2 bath, at just under 1300 sf to the largest "la paz" model at 2118 sf. All the floorplans include an iterior "atrium" which lets the sunlight in, and allows for a small garden setting inside the home.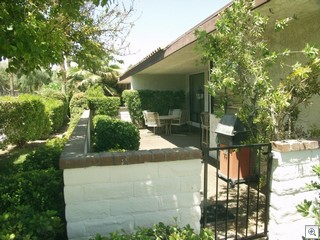 They were designed for "active adult living" with only 1 story units, patios instead of backyards and there aren't any playgrounds for children. They're not age restricted, but don't tend to attract families with children. Most of the owners are retired or working middle age. It's a great way to live without having to maintain yards, or exterior paint.
Recent sales range from a low of 185k, to a high of 320,000. There are currently 25 units for sale in all 9 sunrise villas between 169,000 for a ridiculously low priced BANK OWNED FIXER to a 345,000 for an exquisite 2118 sf La Paz model.
If you'd like to find out more, or have any questions about any of the great townhome communities, I invite you to call or email Jack LeVine . If you'd like to prequalify for a mortgage, Steve Christmas has great rates, and all kinds of new loan programs.
Posted by Jack LeVine | Currently 2 Comments »
September 29th, 2007 Categories: Events, Francisco Park Four (Ranch), Las Vegas Real Estate News, Mid Century Modern, Paradise Palms, Sunrise Villas
If you've ever wondered about the Mid Mod Neighborhood of Paradise Palms, or the 1 story townhomes call Surise Villas, or Francisco Park, this is a great way to spend a gorgeous Sunday afternoon. 1 to 6 pm this Sunday 9–30–2007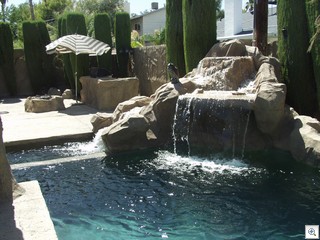 Paradise Palms is both sides of Desert Inn between Maryland Parkway and Eastern. Start following signs from Desert Inn
There are 9 Sunrise Villas Communities up and down Eastern Ave between Desert Inn and Tropicana. I think there's at least one open house in each of the communities. Follow signs from Eastern Ave.
I'll be at our listing at 2594 Capistrano Ave in Francisco Park. From Desert Inn and Eastern, go east to Topaz, then north on Topaz to Capistrano, Right to 2594.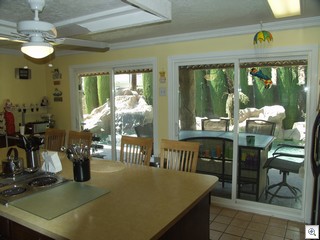 Posted by Jack LeVine | Currently Comments Off on 40 Home OPEN HOUSE This Sunday in Paradise Palms, Francisco Park, Sunrise Villas