Welcome To Uncle Jack's Very Vintage Vegas!
Vintage Las Vegas Homes,
Historic Las Vegas Neighborhoods,
Las Vegas History,
Urban Living In Las Vegas.
If it's great, cool, fantastic, artistic, annoying, amusing, unique, or surprising.. you'll find it at VeryVintageVegas.com.
Check out what we're doing and add your two cents! Your comments & ideas are welcome. We update daily, so come back tomorrow!
Blogroll
Farmer's Insurance
Paul Hesselgesser
702-434-1230
The Hesselgesser Insurance Agency Website
Classic Las Vegas - Lynn Zook's Preservation of 20th Century Las Vegas
Curbed LA - WOW!
Mid-Century Modernist
RETRO RENOVATION - Pam's Excellent Effort At Re-creating A Retro Life
Carnival Of Real Estate - Minus Elephant Ears, But Still Mighty Tasty
Lotta Livin' - A Celebration Of Really Cool Things Mid Century
Bawld Guy Talking - Minus The Hair; Plenty Insightful
CoolnessIsTimeles - ALL "RAT PACK" ALL THE TIME!
SEE ALL OUR FAVORITES HERE

Archive for March, 2009
March 30th, 2009 Categories: Las Vegas Real Estate News
Hi folks,
I'm having trouble being creative and funny and even getting caught up on all my paperwork. It's hard to focus when there's a basketball inside my head.
So hang in there with me.
What I was going to write about today was:
The First Thursday Preview on Thursday. 6–9 pm. Most of the First Friday Venues, but peaceful.
The "Morelli and His Music" event on Thursday. RSVP REQUIRED, but there are still seats available.
First Friday is FRIDAY, since it's the FIRST FRIDAY of March.
Academy of Country Music FREE CONCERTS AT Fremont Street Experience March 3 and 4
The "Pedalphiles" bicycle bar hop on Saturday MARCH 11 here's NOTE THE DATE IS CHANGED to MARCH 11. This month it's a bunny hop. Bunny outfits and easter bonnets. the facebook page
A new opening at Naomi Arins Gallery in the Soho Lofts starts Friday with an artist's reception on Saturday Night March 4th 6–8 pm.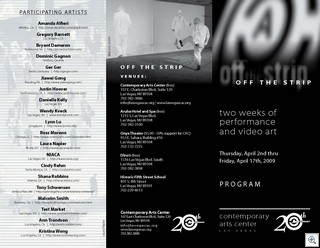 A MAJOR event called "OFF THE STRIP" (produced by CAC) that will be happening April 2 thru 17th at various places.
TWO SOLID WEEKS OF VIDEO AND PERFORMANCE ART
Opening Reception Thursday 3/2 6 to 8 pm.
Click the images to see the brochures full sized.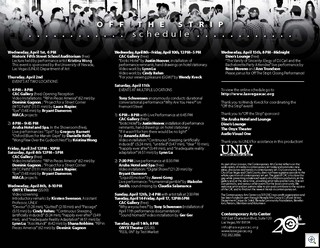 And this event that I had started to type last night before the headache set in:
Bird Watching 101 – It's not downtown or in VintageVegas, but I thought some of you might want to know about it. It's sponsored by the RedRock Audubon. My friend Pam Nickels is putting it on, and I promised her I'd plug it. Here's the link to the facebook page and a link the the RedRock Audubon for more information. Wednesday, April 1, 7 to 8:30pm at the REI Store in Henderson.
Birding 101, presented by Pam Nickels, Red Rock Audubon Society – Come and learn the fundamentals about the most popular spectator sport currently in America. Topics will include basic bird identification with a focus on species common to Southern Nevada, using field guides, binocular tips, bird feeders, and birds & the environment. Activities include a slide presentation with bird sounds, hands on techniques with your own binoculars (make sure you bring
them!), and a Q&A session after the talk. You are encouraged to bring your nature-minded children, too.
I'll fill in the links and the graphics tonight and try to get back on my routine as soon as my head stops exploding.
Yours, UncleJack
Posted by Jack LeVine | Currently 2 Comments »
March 30th, 2009 Categories: Worst MLS Photo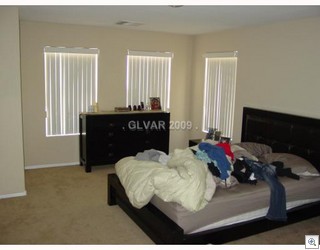 Monday is always laundry day at VeryVintageVegas.
The only thing worse than a bad picture is NO PICTURES AT ALL!
Posted by Jack LeVine | Currently Comments Off on Worst MLS Photo Of The Day
March 29th, 2009 Categories: Las Vegas History
I spoke to Dede Knave over the weekend. THERE ARE STILL TICKETS remaining. It's free but you have to RSVP.
This Thursday, April 2, at 7pm – Las Vegas Academy Auditorium
Antonio Morelli Remembered In Words And Music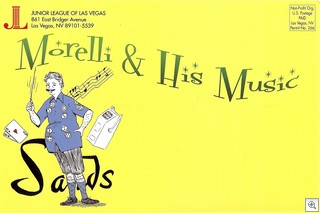 Join us for a night of music and discussion about Antonio Morelli – the famed Sands Copa Room orchestra leader in the '50s and '60s – who played with entertainers including Frank Sinatra, Dean Martin, Sammy Davis Jr., Nat King Cole and Jimmy Durante.
Pete Barbutti, emcee, will take the audience back to Showroom Era Las Vegas as Claytee White of the UNLV Oral History Research Center moderates a panel discussion of original Morelli Orchestra members, who will explore their impressions of Morelli and their recollections of the specific events at the Copa Room. In addition, guests will be treated to special musical selection from Morelli's repertoire performed by the Las Vegas Academy High School Jazz Band under the direction of Patrick Bowen, with featured solos by our veteran musicians.
Following the program, a reception and tours will be held at the historic Morelli House which is located at 861 E. Bridger Ave. across from the Las Vegas Academy.
OPEN TO THE PUBLIC, with FREE ADMISSION, but RESERVATIONS are REQUIRED. Email RSVP to [email protected] or call 702–822–6536
Posted by Jack LeVine | Currently 1 Comment »
March 29th, 2009 Categories: Worst MLS Photo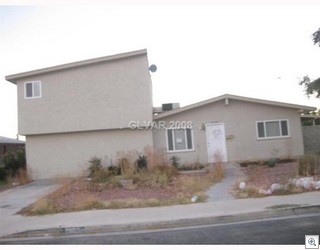 The MLS commentary says:
"Unique floorplan"
I can only imagine.
The only thing worse than a bad picture is NO PICTURES AT ALL!
Posted by Jack LeVine | Currently 5 Comments »
March 27th, 2009 Categories: Architecture
There's few people in Las Vegas as knowledgeable and qualified to lecture about design and architecture than Libby Lumpkin. There's plenty written about her, but this week's edition of Las Vegas Weel Magazine tells her story very well.
She's lecturing Friday Night, 7pm at the Historic 5th Street School. The event is part of the bi-annual conference for the American Institute of Architecture Students (AIAS).
Any time Libby Lumpkin is teaching, or lecturing, regardless of the topic, it's well worth your time. Our friend and official VeryVintageVegas historian, Brian Paco Alvarez will be introducing her to the audience. Admission is $10. at the door.
Posted by Jack LeVine | Currently Comments Off on Libby Lumpkin Lectures On Design And Architecture Tonight At 5th Street School
March 27th, 2009 Categories: Las Vegas Real Estate News
(UPDATE: 3/27 1AM: I've completed the post at the bottom, added a few pictures, and edited a few words. If you read part one, on Wednesday, I added part two to the bottom of this same post. This is the complete post, now)
A Day With Documentary Film Maker Jake Gorst In The Paradise Palms Neighborhood Of Las Vegas
I spent the day yesterday with Jake Gorst, who's a documentary filmmaker, and Heather Purcell, who hired him to make a documentary about William (Bill) Krisel, AIA.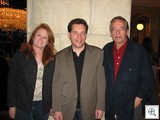 Heather's the Executive Director of "Design OnScreen" which is a non-profit educational foundation dedicated to telling the story of the regionally well known architects and designers of the mid century modern era. There are 3 documentaries that are already in the can as they say, and this 4th one is what brought us together. (also pictured (r) is Phil Weyland, who is producing other films that Jake is working on.)
William Krisel, AIA has over 30,000 homes under his belt. Primarily, they were built by the Alexander company in Southern California as well as in Palm Springs. The only homes in Las Vegas are in the neighborhood of Paradise Palms, where we spent the day yesterday.
There's plenty you can read about Bill Krisel here at eichlernetwork, and here at PalmSpringsModCom.
That's the background, but I wanted to tell you about our day. At breakfast, they showed me the original brochure from Paradise Palms. Jakes been researching and interviewing Bill Krisel in preparation for the movie. The brochure came right from Bill. I'll be getting a copy of it when Jake returns home. It gave us some very good clues as to what, in Paradise Palms is truly a Krisel design home and what wasn't.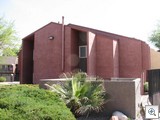 We started out looking for an apartment complex at 3540 Swenson that Bill supposedly designed. If he did, it's been totally screwed up and there's hardly anything left that says William Krisel. There's a few elements in the balconies that might be original, but everything else has been stucco'd over. Now it looks like a tired 70's or 80's apartment building. Bill won't be happy about it.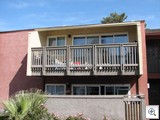 We spent the better part of the rest of the morning in Paradise Palms, trying to identify the various configurations of the various floorplans. Some are outright obvious when compared to the brochure. Others (far too many) have been changed and modified so much that they're unrecognizable. About an hour was spent driving thru the three distinct areas of Paradise Palms to get an overview of the whole community.
Through Jake, I had emailed Bill Krisel with pictures of various properties. He confirmed that "some" of the ranch styled homes are his, and some are not. All of the butterfly roofed, flat roof and folded roof homes are definitely Palmer and Krisels. I'm trying to get a friend of a friend to get me in touch with Irwin Molasky (the developer of Paradise Palms) in order to verify who the architect of the other ranch homes might be. Also, Bill's confirmed that none of the homes south of the National golf course, those on Papago, Mohigan, or Viking are his designs. I'll do my best to find out whose designed them, as they seem to be custom homes.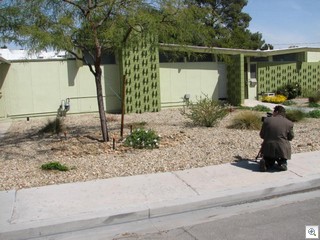 Around 11 we set up on Ottawa Drive to get footage for the movie. Jake was using the house here at 2082 Ottawa to show the shadow blocking that Krisel designed to create constant change in the texture of the house as the sun moved overhead.
Though I didn't take any pictures, we also shot footage of the interior which sports the original kitchen, fireplace and shadow block.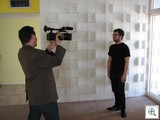 Our next schedule stop was on Seneca. I mentioned this home the other day. Except for the 2 bathroom vanities and the tile on the hearth, it's as original as it gets. It's never been added to or re-configured. Kevin's the new buyer, and his deal was going to close any moment yesterday, so I invited him along since we didn't know yet whether it was his house yet or not. It may well have been that Kevin was allowing us to video inside of HIS home. Turns out, it didn't record until late afternoon.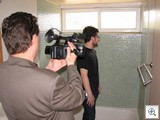 We video'd the elements of the interior and exterior, and gave him his keys with the camera rolling. I hope that footage doesn't hit the cutting room floor.
I told Kevin how proud I was to have helped him, and that he represents a whole new generation that loves mid century modern. We really raised the bar for him, and he promised to do his best to polish it up and make it shine again (and get rid of the blue and yellow paint – BTW).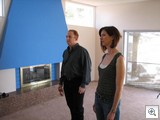 While we were doing the shoot at Kevin's I got a call from a couple from Oregon who were playing "cultural tourists" that day. They had googled "mid mod las vegas" and landed right here (as they should have) at VVV. They wanted to know if they were in the right neighborhood where we were doing the filming. Since they were, and were right around the corner, I invited them over. This is Mike and Jennifer, who also got interviewed about their love of Mid Mod. They're in a pre-war 20's Bungalow in Downtown Portland, and wish they could live mid mod, but that would mean 1 hour commute times to their downtown Portland offices. All the mid mod in an old city like Portland is usually an hour or so out of any given downtown. That's the beauty of how all the mid mod in Las Vegas is so concentrated right in the middle. They also told me about the annual Mid Mod Home Tour in Portland that's called, amusingly, "Street Of Eames".
I'll wrap this up tomorrow for you and tell you about our afternoon, our tour of other mid mod neighborhoods, commercial mid mods and our discussion about Zick and Sharp, and our video shoot of the "Caddy Shack".
(Here's were I ended on Wednesday)
By 2pm we were all famished, and I was already exhausted, having been on my feet for 6 hours watching Jake shoot his footage. I needed to run to my house for a second to dash off an amendment for a deal that was being negotiated, so we left Paradise Palms for a whirlwind tour that took us into Francisco Park, Marycrest, Becke Circle, John S. Park, Lawyer's row, and eventually lunch at Dona Maria's on LVBLVD. A quick drive thru downtown opened the door for me to start pitching Zick and Sharp as THE Las Vegas architects who deserve to have a documentary film made about them. As we headed back to Paradise Palms, I showed them some of the bank buildings the Zick and Sharp had designed that still exist along Maryland Parkway and Ruby Thomas Elementary and Orr Middle School which was one of the POD schools, .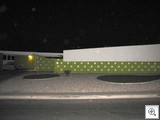 Our 5 pm appointment was to get footage of the most easily found, and most frequently photographed of the Paradise Palms homes – "The Caddy Shack" of MaryMargaret and Carey Stratton. We arrived early in order to pick up the palm fronds that were on the ground everywhere that day. I didn't take any pictures of the exterior while Jake was filming, but I did have this night shot in my computer, so I'm using it. (The CaddyShack is on Seneca, just south of Desert Inn. You can't miss it.)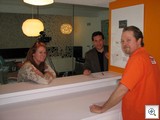 MaryMargaret was out of town, but Carey graciously allowed us to shoot the video footage. One of the things I learned was that it's not a quick point and shoot process to get HD video. Once Jake gets the lighting and the staging and the angle and all the etceteras in place, then you wait for about 5 minutes for each shot so that he has material to work with for editing process. Then you move the camera and do it all over again.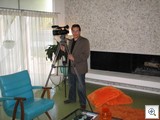 He told me he learned a long time ago that you have to film about 10 times more than you think you'll need so that you're not regretting being a few seconds short when you're editing. On the other hand, since I only do point and shoot amateur photography, I'm beginning to realize that "real" photographers spend just as much time to get a single still shot. (I digress, but this link takes you to an NPR story on Julius Shulman, which is well worth reading – or at least looking at the pictures.)
From the brochure that we had with us (and that Jake has promised to provide to me – DON'T FORGET, JAKE) I learned that the CaddyShack is a model 7A. It has the same floor plan, as the 7B and 7C, but it not only can be flip-flopped, it can be spun counter clock wise so that the entry is in the front, and the bedrooms are on the side.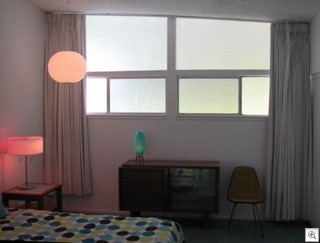 One of the beautiful things about the 7A is that what you're seeing on the front is not a solid wall. The white polygon is actually a facia board that hangs down from the eaves. It's about 2 feet in front of the bedroom windows, which you can see from this interior shot of the master bedroom. The windows can let in natural light, but allow for complete privacy.

It was an exhausting day full of new friends, new insights, and lot of learning about the floorplans and elevations of Paradise Palms.
Racquet Club Estates in Palm Springs Is The Role Model Of What Paradise Palms Can Become
The most important thing I learned, was about another Bill Krisel community in Palm Springs. It was built by the Alexander company and was called Racquet Club Estates. It is featured heavily in the upcoming documentary, "Desert Utopia" which is one of Jake's films that are currently in post production.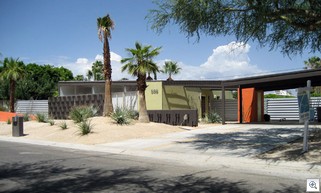 According to Jake – several years ago it was run down, out of favor, shabby, and unloved. Today it's a showplace of the mid century modern aesthetic. Take a look at the gallery of photos. They're as distinctively William Krisel as the homes of Paradise Palms. Examine the landscapes, the colors, the cleanness, and the original preservation.
Neighborhoods can and do get re-born. Jake has been to and seen Racquet Club in both it's before and after condition. He says that Paradise Palms is currently in much better shape than Racquet Club was before the re-birth. New owners routinely pull out the "re-muddling" and restore the homes. The CaddyShack is a great example of what can be accomplished in Paradise Palms. Racquet Club Estates in Palm Springs can serve as our role model. If one was to build new homes in Las Vegas (in a couple of years), one might do well to follow the lead of Max Livingstone, who's a new home builder in Palm Springs.
Educating the current owners and getting the soon to be owners excited about Mid Century Modern, regardless of which neighborhood or who the architect was, is one of the primary goals that I strive to achieve. Foundations such as Design OnScreen, and film makers like Jake Gorst really make my job easier. I was honored to be able to help them and I thank them profusely for the opportunity.
Posted by Jack LeVine | Currently 6 Comments »
March 26th, 2009 Categories: Worst MLS Photo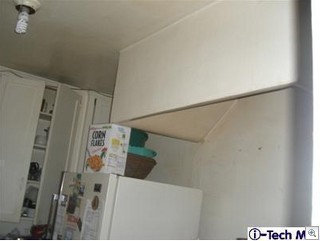 A reader sent this one, but didn't tell me what city it's from. It could be from ANY MLS in the world, since it's so generically BAD in so many ways
The only thing worse than a bad picture is NO PICTURES AT ALL!
Posted by Jack LeVine | Currently 2 Comments »
March 24th, 2009 Categories: Las Vegas Real Estate News
I'm spending the day with a film crew in Paradise Palms today. They're making a documentary about William Krisel, the architect who designed many of the Mid Century Modern homes of Paradise Palms. I'm acting as tour guide, and have arranged for some of the homes that are being filmed.
I probably won't be able to post anything else today, but I'll fill you in about the big adventure.
We'll be back on Thursday.
Posted by Jack LeVine | Currently 4 Comments »
March 24th, 2009 Categories: Las Vegas Real Estate News
Details
What: Darker Shades of Red
When: Opens Saturday, April 4, 2009 through June 7, 2009
Where: Atomic Testing Museum Auditorium, 755 E. Flamingo Road Las Vegas, NV 89119.
Media: Previews of the exhibit are available from April 1, 2009 through April 3, 2009.
Las Vegas, Nevada, March 23, 2009 – A striking collection of propaganda posters and assorted Soviet artifacts from the Cold War period in the USSR (1940's – 1991) will be on display at the Atomic Testing Museum from April 4, 2009 through June 7, 2009.
Darker Shades of Red provides a rare opportunity to revisit the Cold War era through the exploration of the Soviet Union's official imagery. Strikingly graphic in its socialist imagery, the collection reveals the economic, social and political ideology of the Soviet Union from the 1940's to 1991.
Posted by Jack LeVine | Currently 1 Comment »
March 24th, 2009 Categories: Worst MLS Photo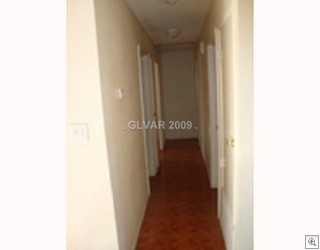 Spooky narrow hallways are sure to stimulate buyer interest.
The only thing worse than a bad picture is NO PICTURES AT ALL
Posted by Jack LeVine | Currently 3 Comments »
March 24th, 2009 Categories: Downtown Las Vegas, Fremont Street Experience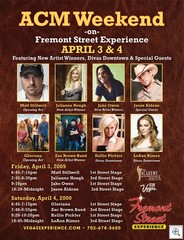 The Downtown Las Vegas music, art and entertainment scene has become very vast and varied.
For some extra variety, April 3rd and 4th is ACM Weekend at the Fremont Street Experience. The Acadamy Of Country Music will be hosting multiple acts on both the 1st Street Stage and the 3rd Street Stage.
Sunday night at the MGM is the ACM Awards show as well. I'm told it's sold out already.
Of course Friday Night the 3rd is also First Friday, which I usually mention on the Monday before, but since you're ALL coming down for First Friday anyway, you might as well put the Fremont Street Experience and the ACM weekend event on you agenda as well.
Posted by Jack LeVine | Currently 1 Comment »
March 24th, 2009 Categories: Worst MLS Photo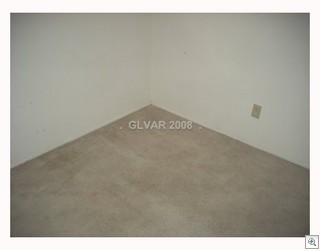 This is the shot I REALLY want agents to stop shooting.
Corners of empty rooms are at best a waste of bandwidth (unless I use them as a WMLSPOTD).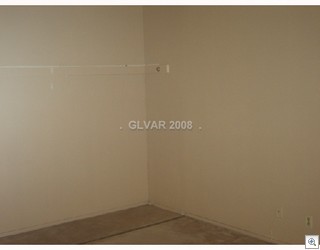 The only thing worse than a bad picture is NO PICTURES AT ALL!
Posted by Jack LeVine | Currently 2 Comments »
March 23rd, 2009 Categories: Mid Century Modern
Tongue and Groove, beamed ceilings though the entire house would certainly qualify as fun features. Exposed beam ceilings are one of the most sought after (and fairly rare) features of Mid Mod architecture.
I'm pretty sure the rest of the stone fireplace is hiding behind someone's ill-thought attempt to drywall over it. Fireplace walls of stone and brick should not be covered over.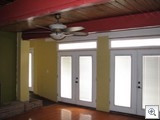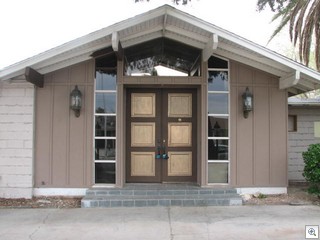 A 2 sided clerestory windowed entry qualifies as well.
Clerestory windows are on just about everyone's favorite features list.
Clerestory windows are above eye level. They allow for lots of light, and maximum privacy.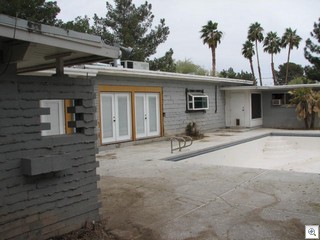 So would the unique weeping brick stone work.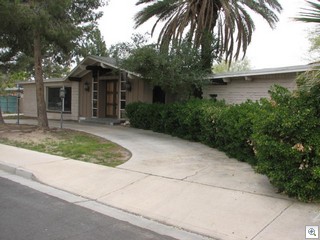 Unfortunately, there's a lot of unfinished projects that had been started that need to be completed, or un-done, an empty pool that needs re-plastering and someone needs to pay some close attention to the details. But there's some terrific bones to work around.
This one's on Sherman Way at the corner of Buehler in McNeil. It's one of the earliest sections of McNeil and has several very nice desert modern homes. There's almost 2700 sf, with 4 bedrooms and 3 bathrooms. AND it's one of the lowest priced home we've seen in McNeil for the last 5 years, at 209,500.
Posted by Jack LeVine | Currently 4 Comments »
March 23rd, 2009 Categories: Historic Preservation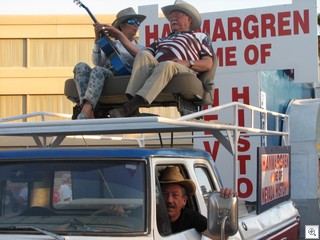 One of the longest running traditions in Las Vegas is the annual HELLDORADO PARADE. This year it's on Saturday May 16th. Last year I was honored to be allowed to be the driver for Dr. Lonnie Hammargren's float, and hope to do something equally as fun this year. I might even have a VeryVintageVegas float of my own.
May is Historic Preservation Month and there will be LOTS of events which we'll be telling you about in the next 6 weeks as we get ready for it. Don't touch that dial.
Helldorado RODEO returns to Downtown Las Vegas
VVV has been asked to help round up some volunteers for the Rodeo. Jack Eslinger from the City sent the following, and an application form which I've pasted below. You can cut and paste and email it in. People ask me all the time what they can do to help with the Historic Preservation Cause. Here's one way!
The Helldorado Rodeo is back after a few years off. This year, the City is working closely with the Elks Lodge in coordinating the event. The Rodeo will held during the evenings of May 14 – 17, 2009. The site for the rodeo is across Las Vegas Boulevard from City Hall. The entry area for the rodeo will actually be near the intersection of Stewart and 7th Street. This year's Helldorado Days will benefit various charities throughout the valley.
One critical piece to making an event like this work is volunteers. We are seeking volunteers in the following areas:
Ticket sales/ticket takers
Gate guards
Security
Other Assignments
A volunteer application is attached to this e-mail. If you are interested in volunteering, please complete the application and return to Jack Eslinger at [email protected] or fax to 598-0877. If you have any questions, please call me at 229-2090.
Thank you.
Jack
HELLDORADO RODEO EVENT< ?xml:namespace prefix ="" o />
Volunteer Application (May 14 – 17, 2009)
Posted by Jack LeVine | Currently 2 Comments »
March 23rd, 2009 Categories: Worst MLS Photo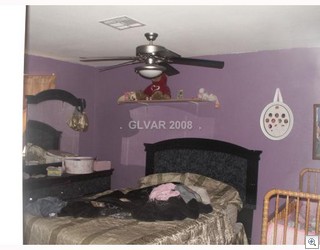 Monday is laundry day.
Happy Monday.
The only thing worse than a bad picture is NO PICTURES AT ALL!
Posted by Jack LeVine | Currently Comments Off on Worst MLS Photo Of The Day