Green/Alternative Energy Topics
Welcome To Uncle Jack's Very Vintage Vegas!
Vintage Las Vegas Homes,
Historic Las Vegas Neighborhoods,
Las Vegas History,
Urban Living In Las Vegas.
If it's great, cool, fantastic, artistic, annoying, amusing, unique, or surprising.. you'll find it at VeryVintageVegas.com.
Check out what we're doing and add your two cents! Your comments & ideas are welcome. We update daily, so come back tomorrow!
Blogroll
Farmer's Insurance
Paul Hesselgesser
702-434-1230
The Hesselgesser Insurance Agency Website
Classic Las Vegas - Lynn Zook's Preservation of 20th Century Las Vegas
Curbed LA - WOW!
Mid-Century Modernist
RETRO RENOVATION - Pam's Excellent Effort At Re-creating A Retro Life
Carnival Of Real Estate - Minus Elephant Ears, But Still Mighty Tasty
Lotta Livin' - A Celebration Of Really Cool Things Mid Century
Bawld Guy Talking - Minus The Hair; Plenty Insightful
CoolnessIsTimeles - ALL "RAT PACK" ALL THE TIME!
SEE ALL OUR FAVORITES HERE

Green/Alternative Energy
August 27th, 2008 Categories: Green/Alternative Energy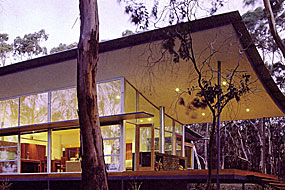 The Green House: New Directions in Sustainable Architecture and Design is a first-of-its-kind traveling exhibition exploring sustainable, innovative residential design, exposing the beauty and advantages of going green at home.
The nationally-acclaimed exhibit opens at the Springs Preserve's Desert Living Center patio gallery Aug. 29 and runs through Dec. 29 from 10 a.m. to 6 p.m. daily, with extended hours coinciding with special events. Entry is included with general admission and free to annual passholders.
I'm not sure which came first…the book or the exhibition.
Here's a link to the brochure from the original site of the exhibition at the National Building Museum in D.C.
Future House Now has a review of the book.
If you want to mix the "old" with the new even more, go see The Green House before attending the next UNTOLD STORIES roundtable lecture on "The MOB" on Sept. 4th. Two birds…1 admission fee!
Posted by Jack LeVine | Currently 1 Comment »
July 8th, 2008 Categories: Green/Alternative Energy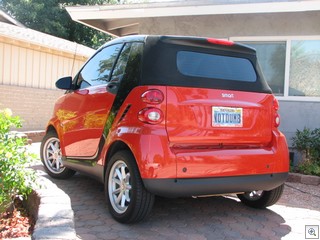 One of the best vanity plates I've seen in years. The picture is clickable if you don't have your glasses on.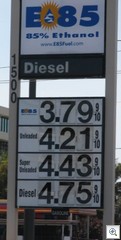 Speaking of gas prices , I was wondering if any of you have tried this E85 Ethanol.
I don't necessarily want to give a plug to Terrible Herbst, but this is at Charleston and MLK by the I-15 underpass.
My car isn't compatible, but I'm sure the next one will be. You can learn more and find out if your vehicle can use E85 at the E85fuel website.
Any opinions?
Posted by Jack LeVine | Currently 1 Comment »
March 17th, 2008 Categories: Green/Alternative Energy, Las Vegas Country Club

On Saturday, April 5, 2008, the Southern Nevada Solar Home Tour will provide a glimpse into the future of energy-independent, green living. Interest in solar power is on the rise as fossil fuel prices continue to skyrocket. Twelve solar powered and/or green-built homes will be open for public view.
The Southern Nevada Solar Home Tour will include homes, schools and businesses across the valley featuring examples of renewable energy systems, energy and water efficiency, alternative construction, green building, and healthy interiors.
The tour kicks off at the Springs Preserve, located at 333 South Valley View Blvd., Las Vegas, NV (just south of 95). Informational exhibits will be open from 9 AM – 12 noon at and the self-guided Solar Home Tour runs from 10 AM until 4 PM. Tour cost is $15 per vehicle and car pooling is enthusiastically encouraged. Hybrid/alternative fuel vehicles receive a $5 discount. Advance registration is required at www.solarnv.org.
Posted by Jack LeVine | Currently Comments Off on Southern Nevada Solar Home Tour – Let's Learn How To Green Our Classic Vintage Las Vegas Homes
October 10th, 2007 Categories: Alta Rancho Historic District, Citizens Leadership Academy, Cool Stuff, Downtown Las Vegas, Green/Alternative Energy
There's only 30 of them in the world. There's only 16 in the US. There's only one in Las Vegas. We're happy to report that the city only leases it for only 5000 a month, and didn't actually buy it. What is it, you ask?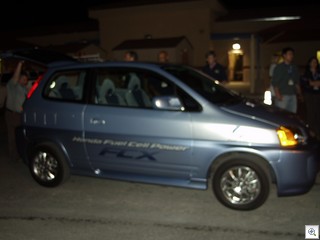 It's the Honda Hydrogen Fuel Cell Concept Car called the FCX. It runs on Hydrogen. Some people think it's THE future technology to solve our oil dependence. Some are skeptical that the cost can ever come down enough to make it practical for the masses. I'll stay optimistic.
The city has it as a pilot test program. It's being used daily by the Parking Enforcement Supervisor, so it's always running around downtown, where it can get the most visibility.
Don't tell anyone, but I got to to take it for a very very short spin around the parking lot. I swear it had the fastest acceleration of anything I've ever driven. They're working on getting the range improved, but right now it's only good for about 120 miles on a fill-up.
Anyway, last nights Citizen Leadership Academy was held at the west maintainance facility near Buffalo and Cheyenne. There's also one on the East side at Bonanza and Mojave. We learned all about street paving, and traffic signals, and future road design, and traffic calming schemes such as round-abouts, and snakes like Alta Drive in the Rancho Alta Historic District.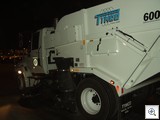 We got a demonstration of the sewer cleaning trucks and the street sweepers. Both of these vehicles are brand new, and just arrived into the cities fleet this week. Street Sweepers have a lifespan of only 5 years, and cost $130,000. The Sewer Trucks cost 250k and last about 10 years, since they're stationary a lot, which the sweepers never are.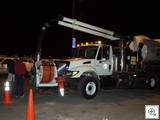 I'm behind in getting the post written up from last Saturday's tour of the sewage treatment plant, but I'll get to it soon.
Tomorrow should be fun, as I'm going on a 8 hour ride around with a Metro Officer from the downtown area command. I'll probably be more excited to get that report to you than I was for the sewer plant.
I'm one of the 25 Las Vegas residents who were chosen to be part of the "Citizens Leadership Academy" for this year. The CLA is an 8 week program on the behind the scenes workings of the City. I'm astounded at how much I didn't know.
Posted by Jack LeVine | Currently 2 Comments »
October 7th, 2007 Categories: Citizens Leadership Academy, Cool Stuff, Green/Alternative Energy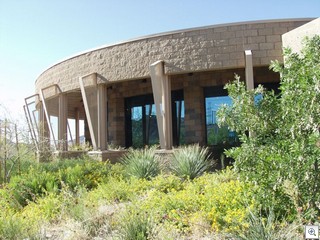 Thanks to the tour I took this morning as one of the 25 Las Vegas Citizens who were chosen to be in this year's "Citizen Leadership Academy". It's a 10 part course on the behind the scenes activity of running a major city. My biggest observation after 3 classes is that I'm astounded at how little I really knew.
The Las Vegas Water District and the Southern Nevada Water Authority deliver clean water to our homes and businesses. We toured the River Mountain Water Treatment Facility. They say it's the finest and newest state of the art water treatment plant in the country.
There's lots of steps involved to get the water out of Lake Mead and into our toilets and sinks and washing machines. There's also a gorgeous facility high on the hill overlooking Henderson and the rest of the Valley.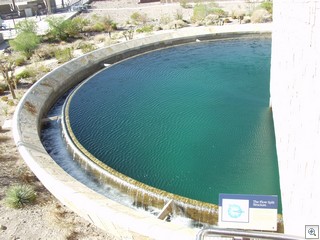 The water Authority is the single biggest customer of Nevada Power. It takes a lot of water to make electricity, and it takes a lot of electricity to pump and move and purify the water on it's way to our homes.
Solar Panels, owned by SNWA will soon be installed to lower the power bill and for overall energy conservation.
Naturally, I took lots of pictures to share with you. It's a shame that the facility no longer allows open tours for security purposes, but organized groups from schools, or boy scouts etc can still get a tour. The entire plant was laid out with well thought out graphics, shaded walking paths with small signs identifying all the water smart desert plants used in the landscape. It's truly an impressive feat of civil engineering to deliver water to 2 million people in the middle of a desert.
Posted by Jack LeVine | Currently 2 Comments »
September 28th, 2007 Categories: Architecture, Events, Green/Alternative Energy
Join the great explorers
Travel from the Gobi Desert to Nepal through the Springs Preserve "Great Explorer" film presentation Thursday, Sept. 27 at 7 p.m. or attend a family friendly screening Saturday, Sept. 29 at 2 p.m.
The Springs Preserve is partnering with Les Grands Explorateurs, the internationally-acclaimed documentary film and lecture series to bring filmmakers Mélanie Carrier and Olivier Higgins for a screening of their award-winning film "Asiemut: From Mongolia to Calcutta – 5,000 miles by bike."
This beautiful film traces their nomadic journey through the Gobi Desert, Xinjiang, the high Tibetan Plateau and the jungles of Nepal. The film received the People's Choice Award and Special Jury Mention at the Banff Mountain Film Festival. Carrier and Higgins will remain after the film for questions.
Admission to the film is $12 non-members, $10 members, $6.50 children ages 5 to 17.
Reservations are required. Call Springs Preserve Adult Education at (702) 822-7786.
Posted by Stephen P Christmas | Currently Comments Off on Springs Preserve Event, Las Vegas