Las Vegas Real Estate News Topics
Welcome To Uncle Jack's Very Vintage Vegas!
Vintage Las Vegas Homes,
Historic Las Vegas Neighborhoods,
Las Vegas History,
Urban Living In Las Vegas.
If it's great, cool, fantastic, artistic, annoying, amusing, unique, or surprising.. you'll find it at VeryVintageVegas.com.
Check out what we're doing and add your two cents! Your comments & ideas are welcome. We update daily, so come back tomorrow!
Blogroll
Farmer's Insurance
Paul Hesselgesser
702-434-1230
The Hesselgesser Insurance Agency Website
Classic Las Vegas - Lynn Zook's Preservation of 20th Century Las Vegas
Curbed LA - WOW!
Mid-Century Modernist
RETRO RENOVATION - Pam's Excellent Effort At Re-creating A Retro Life
Carnival Of Real Estate - Minus Elephant Ears, But Still Mighty Tasty
Lotta Livin' - A Celebration Of Really Cool Things Mid Century
Bawld Guy Talking - Minus The Hair; Plenty Insightful
CoolnessIsTimeles - ALL "RAT PACK" ALL THE TIME!
SEE ALL OUR FAVORITES HERE

Las Vegas Real Estate News
April 18th, 2014 Categories: Las Vegas Real Estate News
There's a lot of people who I owe a big thank you to. Some have been clients who have hired me to help them buy or sell their Mid Century Modern Homes in Las Vegas. Some live nearby in the historic neighborhoods of Las Vegas. Some I've met and some I haven't. Most of them are being thanked for making the world, Las Vegas, or their neighborhood a little bit better.
Many of them have been fans of VeryVintageVegas in the past. Lots of them tell me (on a very regular basis) that they miss my blogging. Some even tell me over and over again. I'm actually starting to do something about it. That's why you're reading this. Here we go again.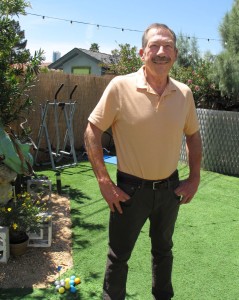 I hope the blogging habit can stick as well as the change in diet and exercise that I've undertaken over the last 10 months. I'm the leanest and strongest I've ever been in my life. I went through the entire winter without even a single moment of chest pain. I haven't been 175 pounds since 8th grade. All the friends who encouraged me and complimented me and were astounded watching the changes that I've made to my shape and to my health are officially thanked!
In case any of you were wondering – it's been this thing called healthy eating and exercise that did it. Who knew?
One night at 4am – I couldn't sleep from the heartburn of a midnight pizza. I decided I couldn't live like that anymore and decided to do something about it. I started by swearing off fast food drive-thrus. I walked into a downtown gym to see what they were about. I drank the kool-aid and signed up for their eating program and started with a personal trainer. I graduated to group "cross fit" style exercise at REAL RESULTS FITNESS in downtown Las Vegas. I am very grateful to Paul, Brandon, Lonnie, Rex, Marcie and Heidi and all the staff at a really great place to get fit. It really does work.
A Few Of My Heroes In Vintage Vegas Get Special Mention For Their Love Of Las Vegas History, Mid-Century Modern Architecture And The Historic Neighborhoods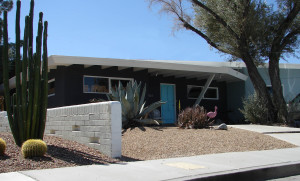 Once upon a time – (about 15 years ago) I thought I was the only one who appreciated mid-century-modern architecture, and the established, mature (and now historic) neighborhoods. One by one – an army of allies showed up who loved them as much as I do. To name a few – and please know there are plenty of others – Heidi Swank who recently founded Nevada Preservation Foundation; Brian Paco Alvarez who blogs and facebooks like no other; Terry Wilsey; Mark and Bill from Retro Vegas; Clay and Denise Heximer and David Cornoyer from Paradise Palms; Cary and Mary-Margaret Stratton; Mark Adams from VegasTodayAndTomorrow; Dan Roberts and Mellisa Clary who started The Huntridge Foundation;  Everyone who started a neighborhood association; or created a Facebook Page for one of them; bought a bank owned or beat up home and made improvements. It's a really long list – but these folks need to be thanked.
I'll tell you this – I'm real happy with the way things are turning around in the historic neighborhoods. Things were looking pretty shabby at the height of the depression in Las Vegas. There's still lots of work to do – but there's plenty of people working toward the same end. I'll even say it – the whole Zappos Downtown Project effect is great and I thank them as well.
Well – that's 2 posts in 3 days! They say it takes 90 days to establish a new habit. I'm looking forward to being in the habit again.
Posted by Jack LeVine | Currently 4 Comments »
August 5th, 2013 Categories: Las Vegas Real Estate News, Mid Century Modern
Las Vegas was ground central – literally- when it came to the testing of Atomic Bombs. What effect did it have on Las Vegas? On the pop culture of the time?  On the whole "Mid Century Modern" cultural revival that we're experiencing today?
My new friend Monique Gaudin has done her master's thesis on the topic of the Atomic bomb's influence on pop culture – both then and now. In what is to me a new twist – the thesis is an online publication. It makes sense, since the degree program is "New Media Journalism" from Full Sail University.
Above is the introduction video. How I got to be the opening scene, I'm not sure. I'm certainly flattered though. I actually have only a few seconds at 3:40 but I do appear later in the website.
Click here to see the entire thesis about the lasting effects of Atomic Testing on Mid Century Modern Culture.
Half way down – you'll find an "atomic clock". Each of the hour buttons is discussion of various elements. I am featured in the 11 o'clock and 2 o'clock buttons.
All in all – it's a fun retrospective and explains a lot about why we're all so enamored of all things Mid Century Modern.
Posted by Jack LeVine | Currently No Comments »
September 1st, 2012 Categories: Las Vegas Real Estate News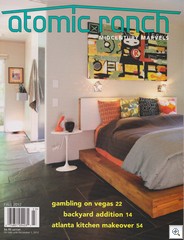 One of the most important neighborhoods in Very Vintage Vegas is Paradise Palms. I'm proud to have sold over a hundred homes in Paradise Palms over the last 22 years. Many of the most prominent and active residents are there because I introduced them to it, or because they found out about it here at VeryVintageVegas.
One of the dreams I've always had was that each of the neighborhoods get organized to promote not only the neighborhood itself, but all the various subsets of Mid Century Modern. That's happened with gusto in Paradise Palms. What was needed was a strong dedicated leader to step to the plate and make it happen. Clay and Denise Heximer – who wrote the article and took the pictures for this article in Atomic Ranch – are the heros who picked up the ball and ran with it. There are organized clean up days, monthly get to know your neighbor cocktail parties and more happening now. And with this article, Paradise Palms is getting the kind of national attention that it deserves.
The article is in the fall edition of Atomic Ranch and is available on news stands now if you want a hard copy. If you want to see it now, the Paradise Palms website has the images available now.
Speaking of which – I have two homes for sale at the moment in Paradise Palms. 3192 Seneca Drive and 3421 Sioux Way. Both are equity sellers (not shortsale and not bank owned).
Dean Melissa just closed on a home on Caballero Drive on Friday, and Olga and Will just closed this week on Burnham Ave. I also have several short sale listings in Paradise Palms that are working their way thru the bank approval process.
Keep your eye on Paradise Palms. If you want to take a drive, you'll find it on both sides of Desert Inn between Maryland Parkway and Eastern.
Posted by Jack LeVine | Currently 1 Comment »
August 24th, 2012 Categories: Las Vegas Real Estate News
That's how a past client introduced me to someone at a party this last weekend.
I was so embarrassed. Actually, ashamed is a better word. Blogging was once something I really got off on doing daily. For 4 years it was just part of my routine. I recognize the pattern. I used to work out at the gym regularly as well. You just stop one day and the next thing you know……
It's not that there isn't a readership or a following for information about the Historic Las Vegas Neighborhoods and Mid Century Modern. It's not that I don't have a lot of excuses. The good thing is that Google still finds me, and the phone keeps ringing, and the homes keep selling. I do manage to get over to Facebook, occasionally, but we all know what a time consuming trap that it can be.
That said – and since you're reading this, I wanted to tell you some of what I have been doing.
The media has been very kind to me this last year. Just this past week, I was one of the 4 people in the Real Estate community that was interviewed by Vegas Seven Magazine for an article about the "boom and bust and bottom" of Las Vegas Real Estate.
The Las Vegas Weekly did a series on "Vegas Crusaders" in Early May. I was honored to be one of those for my advocacy of Mid Century Modern architecture and preservation. (HINT – if you click the link, you'll have to use the right arrow to page 5 of the article)
BLVD Magazine ran a nice story in April – "Jack LeVine, Vintage Vegas Realtor Sells Old School Charm" Symphony Park was kind enough to give me a spot in their "Urban Dweller" series

Speaking of Selling Mid Century Modern Homes and Historic Neighborhoods in Las Vegas
-It's been a very busy year. Volume wise – I'm back to 4 or 5 homes a month. August has been insane with 8 closings scheduled. Three have already closed and 5 are set to happen next week.
For example, Justin, Mike and Cory are moving this weekend into Rancho Park at Rancho and Alta; Olga and Will are getting a Bill Krisel designed home in Paradise Palms. Cliff and Edie are settling into their new Cinderella Ranch. Chris is moving this weekend into his new home in the John S. Park Historic Neighborhood. Dean and Melissa are busy getting ready to flip a great house on 17th Street in the Marycrest area of downtown (watch for it). There have been many dozens of others who didn't get a shout out but I do appreciate the trust they put in me to help them buy or sell their properties.
I've also been doing some re-modeling of my own home, and will be repainting the outside this fall. Along the way during the last year and half since the blogging became inconsistent – I lost my mother, all three of the beagles and had another heart attack. SEE – I told you there were some good excuses. However – all's well now. Thanks for asking.
Well the first new post in months is finished and except for a few frustrating moments with the blog editor software – IT DIDN'T HURT A BIT!
Posted by Jack LeVine | Currently 4 Comments »
May 1st, 2012 Categories: Las Vegas Real Estate News
Carson City, Nev. – May is Nevada's Archaeological Awareness and Historic Preservation Month. Since the early 1980s, this month has celebrated archaeological and historic preservation issues in the state and encouraged both residents and visitors to explore and learn about Nevada's significant archaeological and architectural treasures.
This year's theme is the 150th anniversary of the Homestead Act with events around the state.
"This special month gives us a chance to educate the need to preserve our collective heritage," said Ron James, the state historic preservation officer.
A list of events is below.
Clark County
May 5: Join the Old Las Vegas Mormon Fort State Historic Park, at 500 E Washington Ave, Las Vegas, NV, and the Friends of the Fort for a series of activities and displays celebrating the life of Helen J. Stewart. Historical interpreter, Dr. Linda Miller, will give a first Person glimpse into the life of Helen J. Stewart the "first Lady of Las Vegas". The newly dedicated statue of Helen J. Stewart surrounded by artifacts of her life will be the focus of the lesson. A documentary of her life will also be shown. Afterwards participants will be given a guided tour of the site, approximately1 hour. Costs for the event are $1. For more information please contact Dr. Linda Miller at 702-492-7742 or [email protected] or Don Bolton at 702-486-3511.
May 12: Join the Lost City Museum at 721 S Moapa Valley Blvd, Overton, NV for a Native Plants Day. Visitors will be able to learn about the native plants of the Mojave Desert and how indigenous populations would have used them for food and medicine. Visitors will also be able to try samples of the native plants and dishes with the plant as a main ingredient. The event will take place from 10:00 a.m. to 3:00 p.m. The even costs $5.00 for adults and free for members and children under 18. For more information please contact Dena Sedar at 702-397-2193 or [email protected].
May 19: Join the Lost City Museum at 721 S Moapa Valley Blvd, Overton, NV for a Kids Archaeology Day. Kids Archaeology Day will give children 13 and under an opportunity to learn about archaeology by participating in a mock excavation at the museum. The event will take place from 9:00 a.m. to 12:00 p.m. This event is Free. Participation is limited to 16 children. Contact the museum to sign-up for this activity and for more information; please contact Dena Sedar at 702-397-2193 or [email protected].
May 19: The city of Las Vegas is partnering with the Benevolent and Protective Order of the Elks Lodge No.1468 again this year for the Helldorado Days Parade from 5:00 pm – 7:00 pm in Downtown Las Vegas on Fourth St. between Gass and Ogden Avenues. The event started in 1935 and is the longest-running civic event in the history of Las Vegas. It was originally created as a means to encourage tourism to the city upon completion of the Boulder Dam. Events include a four-day pro rodeo, parade, carnival, treasure hunt for gold, whiskerino contest, golf tournament, poker tournament, art show and auction, trail ride, exhibits and food. This event is Free. For a list of other events during Helldorado Days (throughout the month of May) and more information, please visit http://www.elkshelldorado.com or contact Esther Carter at 702-229-6672 or [email protected].
May 26: Join the Lost City Museum at 721 S Moapa Valley Blvd, Overton, NV for a book signing of Nevada's Lost City. The book, Nevada's Lost City, which was written by the museum's curator, is a pictorial history of the excavation of the Lost City. The event begins at 2:00 p.m. The event costs $5 for adults and is free for members and children under 18. For more information please contact Dena Sedar at 702-397-2193 or [email protected].
Carson City
May 24: Join the Nevada State Museum at 600 N Carson St. for the Frances Humphrey Lecture series: The Civilian Conservation Corps in Nevada: From Boys to Men by Renée Corona Kolvet. Book signing 6-7 pm; lecture based upon book of the same title, 7-8 pm. The presentation will explain why the nine-year program was so rewarding in Nevada with its large federal holdings and its sparse population. The CCC was a win-win situation for all involved as it was designed to salvage two of the nation's most threatened assets—over two million young, unmarried men on relief, and millions of acres of neglected, drought-stricken federal lands. Costs for Adults are $8/person and Free for museum members and children 17 and under. For more information please contact Deborah Stevenson, Curator of Education at 775-687-4810, ext. 237 or [email protected].
Churchill County
May 12 and 26: Join the Churchill County Museum in cooperation with the Stillwater Field Office of the BLM for a tour of Hidden Cave. Start at the Churchill County Museum (1050 S Maine St., Fallon, NV) which opens at 9:00 am, a video of a brief history of Hidden Cave will be shown at 9:30 am. BLM staff will be on hand to caravan to Hidden Cave (located along US Highway 50, east of Fallon) and provide a walking interpretive tour, discussing the cultural and natural resources associated with the cave and the surrounding ecosystem. The tour will leave from the Churchill County Museum no later than 10:00 am. The tour is one hour, it is approximately ½ mile to the cave (ca. 20-30 minute discussion inside the cave) and there are several stops along the way including petroglyph panels, natural resources, geology, and Picnic Cave. At Hidden Cave the tour group will enter and experience the interior of the cave including a discussion of the archaeological discoveries and past use of this phenomenal cave. The group is encouraged to continue on to see the pictographs inside of Burnt Cave. Hidden Cave Interpretive Trail brochures are available at the museum. Sturdy shoes are recommended as the trail is on a slight incline, bring your own water and dress appropriately for the weather. The event is Free. For more information please contact Peggy Viney from the Education Program at Churchill County Museum at 775-423-3677 or Susan McCabe of the BLM at 775-885-6132 or [email protected].
Elko County
May 5: Join the Elko County Chapter of the Nevada Archaeological Association at the Northeastern Nevada Museum (1515 Idaho St., Elko, NV) for the Archaeology Fair from 10:00 am – 2:00 pm. The Activity Fair includes exhibits, demonstrations, and hands-on activities for kids. Admission to the Fair is Free. For more information please contact Donna Murphy at 775-738-6269 or [email protected],
Storey County
May 18 – 20: Come to the 26th Annual Comstock Historic Preservation Weekend in Virginia City, NV. The Boom to Bust days of the Comstock lode left a rich history of mining, technology, and stories of fortunes made and lost. Discover the remaining wealth from that era at these hidden gems during Preservation Weekend on the Comstock. A weekend of events including the Fourth Ward School Kickoff Party, a Children's Comstock Chorus performance, a collection of unique-exclusive programs at different venues throughout the area, and a Free self-guided walking tour of "If This House Could Talk" where Comstock neighbors and businesses display original signs sharing choice tidbits about events contemporary or historic, personal or public that happened in their buildings. Costs vary by venue and event. For more information please contact Barbara Mackey at 775-847-0975 or [email protected] or check out their website for various event dates and times at www.fourthwardschool.org.
May 18:
5:30 – 7 pm – Fourth Ward School Kickoff Party
May 19:
10 am – 5 pm – "If These Houses Could Talk" self-guided walking tour
10 am – 5 pm – Fourth Ward School Museum
10 am – 5 pm – Mackay Mansion Tour (Free Admission)
11 am – 4 pm – SMAC Historic Bed Pan Tour and Crossroads Exhibition Series (Donations Appreciated)
11 am – 4 pm – St. Mary's in the Mountains Cathedral and Museum (Donations Appreciated)
12 – 4 pm – Piper's Opera House tours (Free Admission)
1:30 – 2:30 pm – Children's Comstock Chorus – "Of Mice and Mozart" a musical at the Fourth Ward School (Free Admission)
4 pm – Closing – The Return of the Crystal Bar – Celebrate the Restoration (Admission by Donation)
6 pm – Piper's Dinner Murder Mystery Theatre (Cocktails at 6 pm, Show starts at 7 pm) – Call 775-847-0433 for tickets.
May 20:
10 am – 5 pm – "If These Houses Could Talk" self-guided walking tour
10 am – 5 pm – Mackay Mansion Tour (Free Admission)
11 am – 4 pm – SMAC Historic Bed Pan Tour and Crossroads Exhibition Series (Donations Appreciated)
11 am – 4 pm – St. Mary's in the Mountains Cathedral and Museum (Donations Appreciated)
12 – 4 pm – Piper's Opera House tours (Free Admission)
Washoe County
May 4: Join Kautz Environmental Consultants, Inc. at 1140 Financial Blvd, Suite 100, Reno, NV for an Educational Open House. The Open House will feature a variety of educational programs and activities, such as: Inquiry-based projects including the creating and mapping of historic artifacts for children aged 4 to 13; Interactive games and exercises for all ages; Archaeologists will demonstrate the basic principles of flint knapping and the manufacture of prehistoric stone tools; a continuously-running PowerPoint presentation showing a variety of ways GIS can be used for analytical purposes in the field of archaeology; Lecture and slide show The Style Tells the Story: Reno's Architectural History. Meet the archaeologists and enjoy refreshments from 10 am to 4 pm. This event is Free. For more information please contact Mella Harmon at 775-829-4411 or [email protected].
Throughout May: The Historic Reno Preservation Society Presents Preservation Month Walking Tours throughout the Reno area. The tour costs $10 per person and is Free to HRPS members. Walks generally last from 1 ½ to 2 hours. No dogs please. Reservations are required and space is limited. Please contact Cindy Ainsworth at 775-747-4478 or go to www.historicreno.org for more information and reservations.
Tuesday, May 1, 6:00 p.m. — WEST OF WELLS — Discover an often overlooked treasure trove of fascinating Reno history. Join us as we walk the neighborhood West of Wells Avenue, along the former path of the V and T railroad. Experience unusual architecture unique to this neighborhood and learn the history of the colorful characters who gave birth to Reno's neighborhood on the other side of the tracks. Meet outside Silver Peak at 140 Wonder Street. Tour Guide: Barrie Schuster
Saturday, May 5, 10:00 a.m. —- MONROE STREET — Stroll along Monroe and Joaquin Miller Streets, savoring the history and architecture of this lovely residential area south of the Newlands Neighborhood. You will see the Hart House, the Patrick Ranch House, Greystone Castle, and other homes. Meet at the corner of Monroe and Manor Drives. Tour Guides: Elsie Newman, April Kempler.
Tuesday, May 8, 6:00 p.m. — DELONGCHAMPS RESIDENTIAL ARCHITECTURE — This walk takes you on a neighborhood tour of many noteworthy homes, both large and small, designed by Reno's notable architect, Frederic Delongchamps. Also, hear about his life and what made him so unique to this area. Meet at the Hardy House, 442 Flint Street. Tour Guide: Sharon Honig-Bear.
Saturday, May 12, 10:00 a.m. — PROHIBITION IN RENO — We've turned back the clocks to the 1920s and 30s. We'll walk streets and alleys and visit significant buildings, recalling Reno's saloons and reformers (the WCTU and Anti-Saloon League) and feature a guest appearance by a local dignitary of the area. Tour starts at Amtrak's Reno Station, 135 East Commercial Row, Tour Guides: Debbie Hinman and Sharon Honig-Bear
Tuesday, May 15, 6:00 p.m. — UNIVERSITY HISTORIC DISTRICT (CAMPUS) — Visit Morrill Hall, MacKay School of Mines and the Keck Museum to learn the history of this beautiful campus. Meet at Honor Court, 9th and Center Street. Tour Guide: Jack Hursh.
Saturday, May 19, 10:00 a.m. — ROADS AND RAILS, HISTORIC FOURTH STREET CORRIDOR — Discover the historic origins of the Lincoln Highway and the Nevada, California and Oregon Railroad, stopping to appreciate the Barengo/NCO building, Flanigan warehouse, and other vestiges of the corridor's heyday. Meet at Louis Basque Corner, 301 E. 4th Street. Tour Guide: Cindy Ainsworth.
Tuesday, May 22, 6:00 p.m. — UNIVERSITY NEIGHBORHOOD — A walk through an historic and endangered neighborhood at the foot of the campus—with vintage Queen Anne homes and charming bungalows. Meet at the base of the 9th Street university steps. Tour Guide: Debbie Hinman.
Saturday, May 26, 10:00 a.m. — ETHNIC RENO, EAST SIDE — Some call Lake Street "Paradise Lost" but we will recreate the vibrant neighborhoods of Chinatown, Little Italy, and Basque life. Meet at the National Automobile Museum, 10 Lake Street. Tour Guides: Sharon Honig-Bear and Drew Gerthoffer
Tuesday, May 29, 6:00 p.m. — BRICKS AND STONES — A walk in the Humboldt and Lander Streets Neighborhood. Discover the architectural treasures of this area, a mix of bungalows, Tudor and mission revivals and cottage styles. Meet at My Favorite Muffin, 340 California Avenue. Tour Guide: Bill Isaeff
White Pine County
May 19: This is the first part of a two part event (all are welcome for one or both events). Join Great Basin National Park, Baker, NV in making prehistoric pottery from 10 am – 3 pm at the Great Basin Visitor Center Resource Classroom. Everyone is welcome to watch a demonstration of prehistoric pottery making techniques including selecting and grinding clay, preparing the clay and temper, and hand building a coiled pot. Anyone is welcome to observe. A small number of people may sign up to make their own pottery, pre-registration is required for up to 6 participants. For more information and to pre-register please contact Eva Jensen at 775-234-7331 ext. 235 or [email protected].
June 2: This is the second part of a two part event (all are welcome for one or both events). Join Great Basin National Park, Baker, NV in a pottery firing demonstration at 11 am, meet at the Great Basin Visitor Center. Watch a pottery firing demonstration of open firing technique (no kiln) used by Native American potters from A.D. 600 through the late 1800's. For more information please contact Eva Jensen at 775-234-7331 ext. 235 or [email protected].
###
The Nevada State Historic Preservation Office encourages the preservation of Nevada's historic and prehistoric heritage through federal and state programs. It provides federal grants from the National Park Service to fund historic preservation activities in Nevada. The Office assists federal and state agencies, local governments, private non-profit organizations and private citizens to preserve buildings and archaeological sites.
STATE HISTORIC PRESERVATION OFFICE
Department of Conservation and Natural Resources
901 S. Stewart Street, Suite 5004
Carson City, NV 89701-5248
775-684-3448
Posted by Jack LeVine | Currently 1 Comment »
February 6th, 2012 Categories: Las Vegas Real Estate News, Market Conditions
I talked to 287 people in 2011 who didn't buy any real estate last year. Almost all of them wanted to buy a mid century modern home, or wanted into an historic neighborhood in the center of Las Vegas. After all – that's what I do. That alone speaks volumes about the ever growing popularity of Vintage Vegas.
Universally, the main topic of the conversation was "when to buy?". My answer was "when the time is right for you". Those that did buy usually had a compelling reason. Most often – believe it or not – the reason was the rental home they were in was being foreclosed on and they couldn't stand the uncertainty of when or if they'd be thrown out. Some just realized that with ridiculously low interest rates and prices, they'd be so much better off owning than renting.
Those that didn't buy were almost all afraid to buy into a falling market. "I'll buy when we hit the bottom" was usually the end of the conversation.
I sent all of them an email this morning. Here's what it said.
During the last year or so I spoke to many people – including you – about real estate in Las Vegas. For many, it boiled down to "waiting till we get to the bottom".

We believe that we've bottomed out now. Sure there's some who disagree. There always will be. They usually get the headlines. The big, month after month declines have stopped. The sales volume for December and ALL of 2011 set a new record. EVERYTHING that's for sale is bargain priced. Investment money is flooding in from all over the world, the phone is ringing off the hook, and the emails come in fast and furious. All are signs that we're finally there. Yes, there will be some up and down monthly blips, but for all practical purposes we're at the bottom. FINALLY!

We haven't talked in quite some time, and it's time we talked again. Whether you've considered a home to live in, or positive cash flow investment property, this year is when we should be putting a plan together for you.

And if you're upside down on a mortgage, have fallen behind in your payments or have some other hardship – We should definitely be talking about short selling your current home and how long it will take till you could buy again.

If you're still considering – it's time to take some action. I invite you to call or email. Let's talk!

Sincerely, Jack
The following graphs were attached. They show the number of sales over an 11 year period and the medium price of homes during the same period. 2003 was the last year when we had prices that reflected "REAL VALUE" of homes. We base that on the expectations of buyers at different income levels.
For example – in 2003 a single person making $15.00 an hour (or $30,000/year) would expect to be able to buy 90,000 condo in a nice complex in a good part of town. They should also have been able to buy a cute retro 2 bedroom 1 bath in one of our terrific historic neighborhoods for the same 90 - $100,000. They could even have bought (in 2003) a much larger home in a crappy neighborhood for the same money.
Today – you can buy a 1500 -1800 square foot 3 bedroom 2 bath in a good neighborhood for the same money and with the same income. See what I mean? Five years ago that house was 200 to $250,000. Interest rates at the time were around 8%, and the only way to buy was with one of the funny money loans that got us into all the trouble in the first place.
So maybe (probably) you're not one of the 287 people who received an email from me today. Maybe it's time for you to have the conversation with me. Feel free to call me at 378–7055 or to email me at [email protected]
And just as I'm finally getting around to doing what I should be doing (writing a blog post) it's time for you to consider what's happening in the Las Vegas Real Estate Market – and do something about it! Let's talk.
Posted by Jack LeVine | Currently No Comments »
December 23rd, 2011 Categories: Las Vegas Real Estate News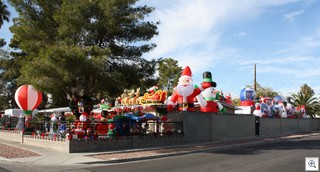 First, the best holiday display among all the Vintage Las Vegas Neighborhoods. My dear friends Lee and Laura have really out-done themselves this year with their holiday wonderland.
Nighttime is best of all to see it. FRIDAY NIGHT DECEMBER 23 They'll be serving hot chocolate to all who stop by from 6 to 8 pm.
You can find the largest collection of blow up Christmas Decor in all of Las Vegas at:
1901 Houston Ave, at the corner of Crestwood Drive. (south on Crestwood from Charleston or west on Houston from Eastern). It's also in the begging to be re-discovered Mid-Century modern neighborhood called Crestwood.
All of Lee and Laura's past and present displays can be seen at the twisted vegas website
BRING ME SUNSHINE
Secondly – as a holiday greeting and wish for all of you – I give you a little video from The Uk's number one Jive and Swing Band – The Jive Aces.
A big thank you to Vegas Judy for sharing it with me. It brought a much needed smile to my face, and if Las Vegas needs anything right now, it needs a smile. Pass it on!
Make sure to catch the little homage that's paid to Louis Prima right near the end.
HAPPY HOLIDAYS!
Posted by Jack LeVine | Currently 2 Comments »
November 23rd, 2011 Categories: Las Vegas Real Estate News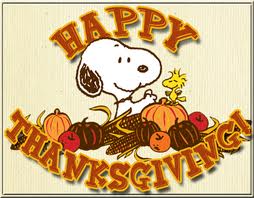 I wanted to share a small message of thanks to all of you who have managed your way through this most challenging year and supported me through mine. Thanksgiving is one of my favorite Holidays. There is no division due to religion, it is not for one single group, and there are no conflicts. Thanksgiving is for all of us. All you need is to be thankful. And there is so much to be thankful for, although it may not be so easy to see at times.
We sometimes stay focused on the things that are wrong or that need improvement…and yes, things can always be better. And that view is needed at times, so we can constantly improve. But we also need to take a breath, a step back, and count all of our blessings. It's not just the things we have; it's also the problems, issues, or heartaches we don't have…because things could be a lot worse.
I appreciate your friendship and loyalty, and I am truly thankful.
Posted by Jack LeVine | Currently No Comments »
October 15th, 2011 Categories: Las Vegas History, Las Vegas Real Estate News
Dr. Lonnie Hammargren once again will hold his world famous open house on Sunday, October 30, from Noon to 5pm at the "Hammargren Home Of Nevada History"
If you've kicked yourself in the past for having missed it, or want to see it again, this could be the last chance. Neighbors and County Commission have tried to shut it down (and succeeded for the last 2 years). A recent court ruling has cleared the path for it to happen once again.
This year there will be a donation of $10.00 per person. Shuttle bus service is available from the shopping centers at Flamingo and Sandhill.
The address is 4318 Ridgecrest Drive. 1 block south of the corner of Sandhill and Flamingo
Lonnie made a little video to give you a taste of what it's all about.
I'll be volunteering, once again as a docent – Â so seek me out and say hello.
j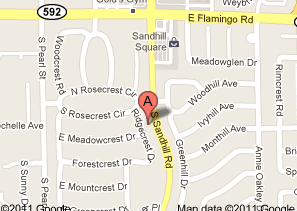 Here's the map. Even the street view is fun 
Posted by Jack LeVine | Currently 1 Comment »
September 21st, 2011 Categories: Las Vegas Real Estate News
I've re-written this post several times. Each time it came out kind of "look how well they do things in LA– we suck".
We don't really suck. We do get homes sold – even in the toughest, worst Real Estate Market in the world. But, it's a lot easier to market it well when the home is almost a million dollars. And in Hollywood. And your friends are movie people. However, Eric Lavey has raised the bar on how to show off a listing. I'd be remiss to not show it to you.
The story first appeared on AOL REAL ESTATE. I picked up on it from Inman News. Within hours it showed up on several real estate industry blogs that I folow. I think it should be shared with the readers of VeryVintageVegas for a couple of reasons.
First, in contrast to what we normally see in the Las Vegas MLS – it wasn't shot with the video camera on a cell phone. It's not out of focus. It wasn't loaded sideways. The kitchen is clean and tidy. It's not vacant and dirty and beat up. The landscape is alive. The bed is made. There's no shopping cart on the curb in front of the home. It wasn't shot on trash day.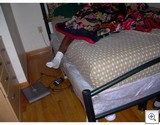 Several years ago, we did a 3 year long series on the Worst MLS PHOTOS. In contrast to the below video, here's the 2007 winner of the worst MLS photo contest. As you can see, there's been other occupants who have had staring roles in the marketing materials.
Most importantly, it's a very cool Mid Century Modern Home. Enjoy!
6816 Pacific View Drive, Hollywood Hills from Eric Lavey on Vimeo.
Posted by Jack LeVine | Currently 2 Comments »
August 25th, 2011 Categories: Las Vegas Real Estate News
First – on a personal note:
I'll be appearing on the TV show "American Restoration" on FRIDAY, AUGUST 26 at 9pm. It's on the History Channel – 43.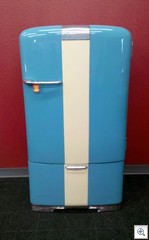 In February, I had put out a call on this blog to help Rick and his team find stuff to restore for the TV show. I offered them up what had been a piece of yard art at my house. They accepted it, but I'm forbidden to reveal anything about what they restored for me, or anything about the filming of the episode. You'll just have to watch to see.
It's one thing to make regular tv appearance on local news shows, or at a City Council meeting, but his is a big time national cable broadcast. I'm dying to find out if I come across as nervous as I really was.
They're gearing up to start filming a new series, and you can still submit items to be restored.
And now…Let's Welcome Rick's Restoration as the newest addition to the Downtown Las Vegas Arts District!
While I was at their old "secret" location – they told me that they would be moving the entire operation to Downtown Las Vegas. I was sworn to secrecy, but the new location is now open, and I took the tour today with Tyler.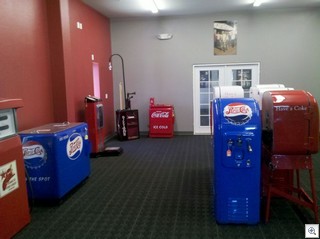 They're now on Commerce Ave, 2 driveways south of Charleston. They're open 9–5 Monday thru Friday and you can just walk in and take a tour, visit the show room, gift shop and see watch all the restoration work taking place thru huge picture windows into each workspace.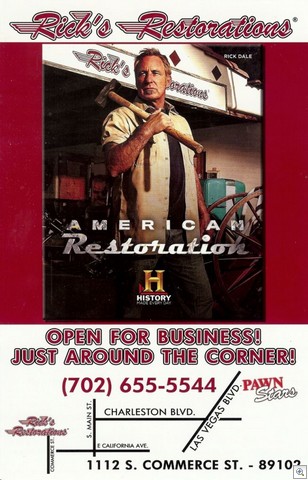 Tours are given whenever you walk in during regular business hours. I'm encouraging them to be open for First Friday.
Rick's Restoration Showroom and Shop is the newest reason to visit the Art's District. I think having tourists lining up will help drive a lot of weekday traffic into the Arts District.
Welcome, Rick, as well as all of your crew – to Downtown Las Vegas and The Arts District.
Posted by Jack LeVine | Currently 3 Comments »
August 16th, 2011 Categories: Las Vegas Real Estate News
UPDATE 8/17/2011 2pm – At this morning's City Council Meeting it was an unanimous vote to change the location of the proposed Veteran's Memorial to Heritage Park in The Cultural Corridor.
Original post from 8/16/11 begins here.
Huntridge Circle Park is back in the news again.
The new Ward 3 City Councilman Bob Coffin has suggested that the proposed Veteran's Memorial be changed to Heritage Park which is in the Cultural Corridor along Las Vegas Blvd.
The original proposal, to have the memorial at Huntridge Circle Park was not loved by the surrounding neighborhoods, but was accepted as a means to get the park opened again.
Since the discussion is to be held at tomorrow's council meeting, there's not a lot of time to give them feedback.
If you'd like the Veteran's Memorial changed to Heritage Park in the cultural Corridor, please call Bob Coffin's office, 229–6405 and tell him.
Or if you have the time, you can email to all of the City Council members from the webpage for the council. Unfortunately, there's no way to send one email to all of them. You'll have to click on each of the wards, and email separately.
Here's the whole story:
On August 17, 2011 at 9am the Las Vegas City Council will convene. One of the items on the agenda will be the relocation of the proposed Veterans Memorial from Huntridge Park to Heritage Park on Las Vegas Boulevard North. The relocation of the memorial from Heritage Park would be a more fitting location to remember our fallen heroes than Huntridge Circle Park.
Here is a list of reasons why Heritage Park is a better location:
- Heritage Park is located on Las Vegas Boulevard, a designated National Scenic Byway
- The Veterans Memorial when built, will be located within walking distance of the Las Vegas Veterans of Foreign Wars Fred S. Pennington Post 1753
- The Veterans Memorial will be located within walking distance from Veterans Memorial Drive
- The Veterans Memorial will be located within walking distance from the American Legion Post #8 located on Veterans Memorial Drive
- It will be located near the historic neighborhood of Biltmore Bungalows. The bungalows were originally built to house airmen stationed at the Air Gunnery Range which would later become Nellis Air Force Base
- The memorial will be located near the US Vets Inc. Las Vegas housing center on Bonanza Road. US Vets provides services for veterans with comprehensive housing and employment services
- The memorial will be located in the heart of the Cultural Corridor. The Cultural Corridor is home to the world famous Neon Museum, Las Vegas Natural HistoryMuseum, Lied Children's Museum, Las Vegas Library, Cashman Field – home of the Las Vegas 51's AAA Baseball Team, the Mormon Fort, where Las Vegas began
- Heritage Park is located 1 mile north of historic Fremont Street and the Fremont East Entertainment District
- Heritage Park is located next to the Las Vegas Natural History Museum, which has ample parking. In addition the park is set back from the traffic of Las Vegas Boulevard where it allows for a quiet and more contemplative experience.
Posted by Jack LeVine | Currently No Comments »
August 12th, 2011 Categories: Las Vegas Real Estate News
We haven't done much about Las Vegas History lately. We'll have to do more of it, since I'm now the newest commissioner on the City of Las Vegas Historic Preservation Commission. Most of the work regarding Helen Stewart and the Old Morman Fort has already been dealt with by the Commission. I'll update you on the projects we're working on as I get up to speed. I guess I should have made an official announcement about having been appointed. I'll just pretend I'm a politician and announce that I'm going to announce it.
In case you missed this episode of Tom Hawley's Video Bank on August 11, you'll want to see it. It's tells the story of Helen Stewart. Her ranch which encompassed 1800 acres was centered on what is now the Historic Old Las Vegas Morman Fort State Park on the corner of Las Vegas Blvd and Washington.
Most of the 1800 acres eventually became the original City of Las Vegas when it was sold to the railroad. There's plenty more on Helen Stewart in the RJ's excellent series on the "First 100" of those who shaped Las Vegas.
The new statue of Helen is scheduled for unveiling on December 3rd.
Posted by Jack LeVine | Currently No Comments »
August 4th, 2011 Categories: Las Vegas Real Estate News
I've been happily blown-away swamped for the last 3 months or so. All my listings are under contract or closed. Lot's of my buyer clients are already moved in, and lots of them are anxiously awaiting their turn. Lots of them are still in the search mode. Prices have stabilized and there's even selective price increases in some of the historic neighborhoods. Sitting down to write blog posts on a regular basis is probably the only thing I'm not happy about.
Though loathe to admit she's right….Pam at Retrorenovation helped me realize why I'm so reluctant to sit down and type. I sit and type a lot, but it's mostly email, these days. I actually miss writing for you on a daily basis, but my back is always hurting, and by the time I'm done with the daily work part of selling Vintage homes in Las Vegas, I'm usually too scrunched up and/or heat exhausted to start a new 2 or three hour typing session. But, once again, I'll tell you that … I'm going to try to do better.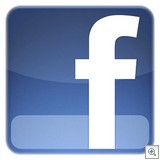 What I HAVE been doing some of, is posting and sharing and commenting on facebook. I know a lot of readers just "don't do Facebook" or have stopped. I stopped for a while when it got too confusing, but I think I've figure it out again.
I'm about to ask all my 1068 "facebook friends" to follow me on my VeryVintageVegas facebook page, which I think I've forgotten to mention.
It's the LIKE button when you get there. I'm eventually going to stop posting on my personal page.
Here's a few of the hot stories you might have missed if you weren't following me on Facebook:
FIRST FRIDAY in the Downtown Las Vegas Arts District
It's a go! Only the "official" First Friday is on Hiatus. There's been a lot of confusion, but the most recent press – RJ, SUN, VIEW, and the TV news now has it right.
Come on out anyway. All the shops and restaurants and galleries and everything else is open.

There's even a new First Friday South – car show, tents and more on 3rd Street
First Friday has actually become an all night celebration of ALL of Downtown Las Vegas. Huge crowds start out at First Friday in the Arts District and then move on to Fremont Street Experience, and Fremont East Entertainment District.
If you really need to know the background story, several of the Arts District business owners were on KNPR State of Nevada on Thursday morning to discuss it.

AND – this just in – An ART WALK EVERY FRIDAY! reported on Enculturate Las Vegas – which is where you'll find the most comprehensive coverage of the arts and culture of Las Vegas. If you are on Facebook, Brian Paco Alverez is the best source for everything. He's always posting everything that's art and culture related.
Former Mayor Oscar Goodman To Open Restaurant In The Plaza Hotel On Fremont Street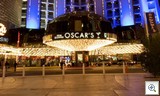 It was inevitable, of course. Former Las Vegas Mayor Oscar Goodman is opening a speak-easy, and yes it will be named after him.
The mob lawyer-turned-public servant-turned-entrepreneur is opening a steakhouse and bar this fall in the Plaza downtown, in the space previously occupied by tapas restaurant Firefly…….
A Place In Paradise – A Photographic Retrospective of Paradise Palms, The Boulevard Mall, and The Celebrities Who Lived There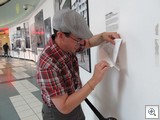 Yes, it's Brian Paco Alvarez again – wearing his day-job-hat as Curator of the Las Vegas News Bureau.
The show is in the food court of the Boulevard Mall. It's free, and open during all mall hours this month.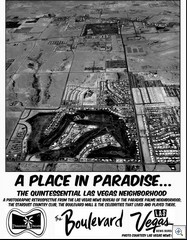 There's a special gathering and showing on Saturday – August 6th for the residents of Paradise Palms. 5 to 7 PM. It's a public place and they can't (and don't want to) keep you away. If you're curious about a VERY special neighborhood in Vintage Las Vegas, and want to meet a truly engaged and active group of neighbors, then this is a great opportunity to do so.
This link will take you to just about every post I've ever written about Paradise Palms.
If you want to see what a terrific neighborhood website looks like – check out Paradise Palms Las Vegas. It should be the template for every historic neighborhood. All it takes is someone like Clay Heximer to make it happen. If you want to see the Paradise Palms Facebook Page, just click away.
Clay Heximer and Brian Paco Alverez will be the guest on KNPR State of Nevada FRIDAY, AUGUST 5 to discuss the photo retrospective. The link will be up after the show on the KNPR website.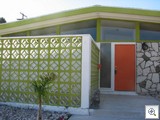 And if you want to see what all the Paradise Palms buzz is about in person, take a drive behind the Boulevard Mall. Paradise Palms is on BOTH sides of Desert Inn between Maryland Parkway and Eastern Ave.
And of course talk or email me if you're buying and selling in any of the Historic Neighborhoods of Las Vegas.
This took 3 hours, my back is killing me, and still, I'm most pleased to have typed out a real blog post again.
Posted by Jack LeVine | Currently 3 Comments »
July 1st, 2011 Categories: Las Vegas Real Estate News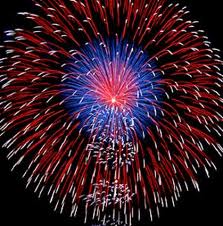 It's always my favorite holiday. I can't really explain it, unless it's about there being no gifts, cards, flashing lights, endless commercials, religiousiosity, sappiness, overeating, candy, masks, visitors, or hangovers.
It's "just" a simple celebration of one of the most important events in human history - AND we get fireworks, one of my favorite things in the world.
When I was a kid, my mother not only gave us birthday parties, she also gave us half birthday parties. She always said that there just couldn't be too many reasons to have a cake. I've always treated the 4th of July as the half birthday of the year. Have some cake this weekend as an extra special treat!
All my best to all of you for a safe and happy 4th of July
Uncle Jack
Posted by Jack LeVine | Currently No Comments »