Events Topics
Welcome To Uncle Jack's Very Vintage Vegas!
Vintage Las Vegas Homes,
Historic Las Vegas Neighborhoods,
Las Vegas History,
Urban Living In Las Vegas.
If it's great, cool, fantastic, artistic, annoying, amusing, unique, or surprising.. you'll find it at VeryVintageVegas.com.
Check out what we're doing and add your two cents! Your comments & ideas are welcome. We update daily, so come back tomorrow!
Blogroll
Farmer's Insurance
Paul Hesselgesser
702-434-1230
The Hesselgesser Insurance Agency Website
Classic Las Vegas - Lynn Zook's Preservation of 20th Century Las Vegas
Curbed LA - WOW!
Mid-Century Modernist
RETRO RENOVATION - Pam's Excellent Effort At Re-creating A Retro Life
Carnival Of Real Estate - Minus Elephant Ears, But Still Mighty Tasty
Lotta Livin' - A Celebration Of Really Cool Things Mid Century
Bawld Guy Talking - Minus The Hair; Plenty Insightful
CoolnessIsTimeles - ALL "RAT PACK" ALL THE TIME!
SEE ALL OUR FAVORITES HERE

Events
October 10th, 2010 Categories: Culture, Events
Join downtown business owners, artists and city ambassadors for next Symphony Park Lecture
Ask Las Vegas locals why East Fremont Street boasts the best bar-hopping in Las Vegas. Ask the city's established and emerging artists why they are drawn to dozens of galleries that dot the downtown landscape. Check out the city's most iconic architecture that has put downtown Las Vegas on par with other great metropolitan areas. Discover why downtown is the epicenter of cool and how art, design, style, fashion, food and funk are converging to create a sense of community culture in our city.
Join CityLife editor, Steve Sebelius, who will lead the conversation with a fun, outgoing panel of downtown business owners and ambassadors who have made significant financial and emotional investments in the city's heart. The next Symphony Park Lecture – The Urban Vibe – is scheduled for Wednesday, October 13 at the historic Fifth Street School, 401 S. Fourth Street. It is free and open to the public.
Doors open at 5 p.m. for a wine bar hosted by Newland, Faiss Foley Warren and Inhabit Design, a cutting edge interior design duo. The social hour also features a jazz pianist and an informal vintage fashion presentation by Jennifer Henry of FlockFlockFlock, a vintage clothing boutique inside the Emergency Arts building with hair and make-up provided by Globe Salon.
The presentation begins promptly at 6 p.m. and features Jennifer Cornthwaite, owner of The Emergency Arts District and The Beat Coffeehouse; James P. Reza, co-owner of The Globe Salon; Brett Sperry of Brett Wesley Gallery; Jennifer Henry, owner of FLOCKFLOCKFLOCK, Dan Maddux, CEO of MEET Las Vegas; Damon Andrews of Faciliteq; Andrew Kiraly, editor of Desert Companion and John Curtas, food and restaurant critic.
For more information, click on ARTS & EVENTS in symphonypark.com.
Posted by Jack LeVine | Currently Comments Off on "The Urban Vibe" – Symphony Park Lecture Series
October 6th, 2010 Categories: Architecture, Events, Mid Century Modern

I'm very proud to be one of the corporate sponsors – as well as having been on the planning committee with the fabulous folks at Classic Las Vegas and the Architecural and Decorative Arts Society of Las Vegas
William Krisel AIA is the guest of honor for the Mid Mod Madness Weekend
SPECIAL guest of honor is Mr. William Krisel – noted architect of more than 40,000 mid century modern homes and commercial buildings in California. Approximately 300 of his designs are in the Paradise Palms Neighborhood of Las Vegas. We've posted the movie trailer before, but here it is again.
Design On Screen is responsible for this and other documentaries about noted regional architects of the modernist movement. I'm featured in the film from when I organized the Las Vegas segment.
The Las Vegas Premier of this documentary is Saturday Night October 23 as part of the Mid Mod Madness weekend. Mr. Krisel will also be on the 1pm Saturday afternoon panel; will attend the Friday evening cocktail party at the Morelli house; and will do a private Q and A following the movie. The complete schedule of events and links to buy tickets are in this post, or scroll down several posts.
William Krisel, Architect from Design Onscreen on Vimeo.
Fall Open House of the Morelli House.
There's something for everyone this weekend. The Morelli house will be open to the public for a free tour on SUNDAY, OCTOBER 24 from 1pm to 4pm. Phone or email reservations are suggested at 822–6536 or [email protected] .
A special show "Remains of the Day" is on exhibit at the Morelli House
"Remains of the Day" is an exhibit featuring photographs of mid-century modern buildings in Las Vegas that have escaped the wrecking ball and still exist as a reminder of our city's rich mid-century architectural heritage. The Nevada State Museum Las Vegas has loaned Junior League selected images from its archives, most of which come from the collection of renowned photographer Jay Florian Mitchell. Mitchell moved to Las Vegas from New York in the mid-1950s, and for the following 25 years carefully documented the growth and development of his adopted home. The Nevada State Museum Las Vegas, located in Lorenzi Park, is currently showcasing a special exhibit on Mid-Century Modern Las Vegas which includes several dozen of Mitchell's most distinguished images, as well as period domestic and aesthetic artifacts.
The Mid Century Modern Bus Tour Of Vintage Las Vegas Homes And Historic Neighborhoods

I've written and arranged the itinary of the bus tour. This year the primary focus will be the mid century modern homes of Vintage Las Vegas as well as the historic neighborhoods. We've arranged to tour the insides of two very special homes, and one of the finest examples of unique Mid Century Modern commercial – the club house at the Las Vegas Country Club.
3 Day Event Pass
$50.00

Friday Evening's Reception
$25.00
All Saturday's Events
$20.00
Sunday Bus Tour
$20.00
Mondo Lounge Returns To Las Vegas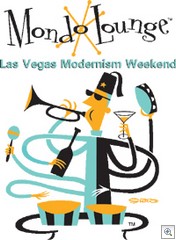 The same weekend – At The Palms Hotel – MONDO LOUNGE
There's plenty of time to bounce back and forth so you can catch all the events at both Mid Mod Madness and Mondo Lounge.
Mondo Lounge goes on into the late night for some raucous partying!
Famed Mid Mod Artist SHAG is the special guest host for the entire weekend at Mondo Lounge.
Here's the direct link to the Mondo Lounge Schedule and to Paypal to buy your ticket.
Between Mid Mod Madness and Mondo Lounge we've planned a full blown Las Vegas Modernism weekend. We hope to see you at both events.
Posted by Jack LeVine | Currently 2 Comments »
October 5th, 2010 Categories: Events, Mid Century Modern
TICKETS ARE NOW ON SALE!
PAYPAL LINKS ARE BELOW – AFTER THE SCHEDULE OF EVENTS
TICKETS ARE LIMITED TO EACH EVENT.

Mid Mod Marvels:
A Celebration of Mid Century Modern Architecture and Design
Friends of Classic Las Vegas (FCLV) and the Architectural and Decorative Arts Society of Las Vegas (ADAS) are pleased to announce a weekend of programming devoted to Las Vegas' rich heritage of midcentury modern architecture and design, October 22-24, 2010.
As the Las Vegas community looks for ways to celebrate its rich and exciting history with residents and visitors alike, its significant architectural resources should not be overlooked. MidMod Marvels is intended to make the citizens of Las Vegas aware of the architectural gems that are in their own backyard.
The event will highlight a number of historic neighborhoods and businesses whose architecture was designed by or influenced by midcentury modern designs, including the work of architects Wayne McAllister (El Cortez and Fremont Hotels), William Krisel (Paradise Palms), Paul Revere Williams (Berkley Square, La Concha) and Welton Beckett (McCarran Airport) as well as local architects like Walter Zick, Harris Sharp, Hugh Taylor and others.
MidMod Marvels is an opportunity for participants to immerse themselves in a design era that has, in recent years, resurfaced in popular culture. Tapping into this current trend and linking it to its historical roots in Las Vegas will ensure a fun, educational, and exciting event with broad appeal.
The weekend's schedule of events is below. Tickets for the entire weekend and for individual events are available at www.adas-lv.com.
Friday, October 22nd The Morelli House 861 E. Bridger Ave.
5:30 pm—"Living the MidMod Lifestyle" Party: Featuring music from the era, food, drinks, and a history of the Morelli House and its place in mid-century modern Las Vegas, presented by visiting architect and author Alan Hess. Co-hosted by the Junior League of Las Vegas.
Saturday, October 23rd Las Vegas National Golf Course Clubhouse 1911 E. Desert Inn Rd.
1: 00 pm—Mid-Century Modern Architecture, Design and Las Vegas
Panelists include Alan Hess, architect William Krisel, Chris Nichols and Dr. Robert Tracy talking about the influence of architects such as Welton Beckett, Wayne McAllister and Paul Revere Williams on local architects such as Walter Zick, Harris Sharp, Hugh Taylor and the influence of Mid-Century design on Las Vegas.
3:00 PM–A Look Back at the Las Vegas News Bureau:
The Las Vegas News Bureau helped put Las Vegas on the map in the Mid-Century Modern era. The photographers captured not only the stars of the era but also the buildings and hotels of the era, most of which are gone or altered way beyond their original design. Panelists will include: former News Bureau manager, Don Payne.
6:30 PM—Film Screeening: The Las Vegas premiere of William Krisel, Architect, including a question and answer session with Mr. Krisel, the co-designer of Paradise Palms, moderated by Alan Hess.
Sunday, October 24th. Narrated Bus Tour will depart from the Reed Whipple Cultural Center, 821 Las Vegas Boulevard North
12PM—Narrated Bus Tour: A neighborhood tour of the midcentury modern architecture of Las Vegas, including stops at selected houses. Tour will depart from the Reed Whipple Cultural Center, 821 Las Vegas Boulevard North.
3 Day Event Pass
$50.00

Friday Evening's Reception
$25.00
All Saturday's Events
$20.00
Sunday Bus Tour
$20.00
Corporate Sponsors Include:

Retro-Vegas www.Retro-Vegas.com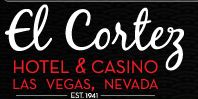 El Cortez Hotel And Casino www.ecvegas.com

The Junior Leage of Las Vegas
Terry Wilsey – A Answer On Travel and Cruisaholics Travel Agency 702–731–2114 [email protected]
Posted by Jack LeVine | Currently Comments Off on Mid Mod Marvels: A Celebration of Mid Century Modern Architecture And Design
March 18th, 2010 Categories: Events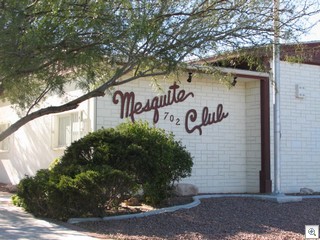 "Established in 1911, the Mesquite Club is the oldest non-profit women's club in Nevada. The club's formal debut took place just six years after the emergence of early Las Vegas on building lots put up for auction by the railroad in 1905.
The Mesquite Club took it's name from the indigenous mesquite trees which, at that time, provided most of the shade for the Southern Nevada desert.Once established, the club immediately set to work addressing the civic, cultural and general welfare needs of the community." (from the Mesquite Club website).
Their clubhouse, at 702 St. Louis Avenue achieved historic property designation from the City of Las Vegas in 2009. Additionally, they've just finished the first remodel and updating in many years. In this post from January, 2009, I showed a few interior photos from before the remodel. I was excited to see that the decorative concrete block wall in the entryway was preserved. If you've never seen the inside, make sure you stick your head in the door when you're there.
Mesquite Club Rummage and Parking Lot Sale In Downtown Las Vegas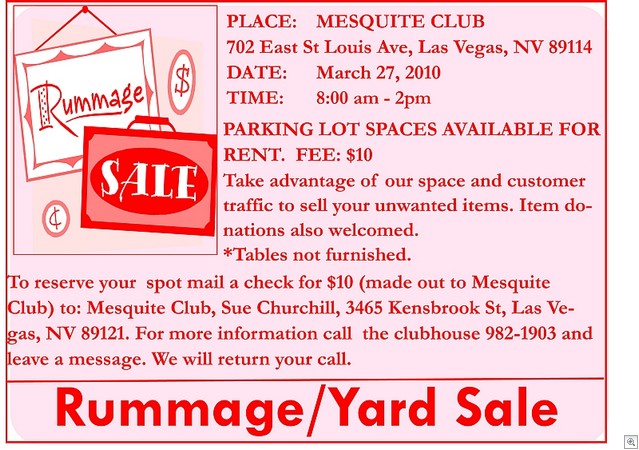 It's time once again for their annual Rummage Sale on Saturday, March 27th from 8am till 2pm. Should be a great place to do some spring time bargain hunting. Maybe you'll even find some real treasure, after all – many of their members are from some of the oldest families in Las Vegas.
You can rent a parking space yourself if you'd like to sell some of your stuff, or donate items for them to sell. Details are in the flyer.
Posted by Jack LeVine | Currently Comments Off on Mesquite Club To Hold Rummage Sale
January 1st, 2009 Categories: Events
It was a going to be a surprise, but the cat got out of the bag. There's a ton of you out there who aren't known by the people putting on the party, but that doesn't mean you aren't invited!.
If you're in Downtown Las Vegas on Friday Night for First Friday, then stop in at the Downtown Cocktail Room after 9:30 pm. Or just head to downtown Las Vegas for some late night partying.
Normally, Jack LeVine pays no mind to birthdays, but after the heart attack and all that, I'm HAPPY to celebrate one, and grateful to friends for throwing me a party. Stop by if you can.
Downtown Cocktail Room 111 S. Las Vegas Blvd (first door south of Fremont Street) Downtown Las Vegas!
Jack LeVine was talking to another blogger the other day about how difficult it is to get people to comment, regardless of the topic. Maybe this time?
It would make the SEO Gods so happy. I'll tell you what that means in a day or 2.
Posted by Jack LeVine | Currently 7 Comments »
March 6th, 2008 Categories: Events, First Friday, Fremont St.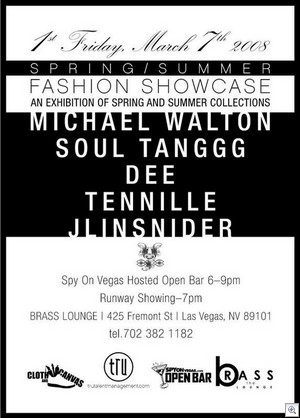 Where: Brass Lounge, Fremont & Las Vegas Blvd. Upstairs at Hennessey's Tavern to the left of the escalators.
When: 6–9pm, Friday March 7th.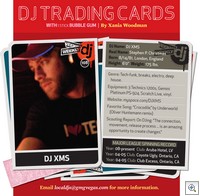 Who: Tru Talent Management, some amazing local designers & models. Music by Dj Dakota and Dj XMS
What: Hosted drinks from 6–9 compliments of 944 Magazine & Spy on Vegas. Fashion show from 7–7:45–ish, music starts at 6 and will continue in a dancable fashion 'til 9 pm. Yes, that's a shameless plug up there, but at least there's free drinks!
Posted by Stephen P Christmas | Currently Comments Off on The Skinny On First Friday's 944 Hosted Bar/Fashion Show
March 5th, 2008 Categories: Cool Stuff, Events, Fremont Street Experience

Celebrate St. Patrick's Day Weekend at Fremont Street Experience

LAS VEGAS – March 5, 2008 – Las Vegas' legendary Fremont Street Experience will be the place to celebrate St. Patrick's Day when a weekend of live entertainment kicks off on Saturday, March 15.

St. Patrick's Day Weekend at the Fremont Street Experience brings three days of free concerts with Whiskey Galore and Wild Celts. The performance schedule is as follows: Saturday, March 15, Wild Celts , 6-8 pm, 3rd Street Stage; Whiskey Galore, 9-11 pm, 3rd Street Stage; Sunday, March 16, Whiskey Galore, 8-11 pm, 3rd Street Stage; Monday, March 17, Whiskey Galore, 8-11 pm, 3rd Street Stage.

Whiskey Galore formed in 1997 as the result of friendship and a deep passion for Celtic music. Since then the band has been delighting audiences with their unrivaled mix of raw and technical talent, producing lively Celtic tunes with pipes, drums, Irish flute, bodhran, djembe, guitar and other instruments. Based out of Bakersfield, CA, Whiskey Galore's signature brand of spirited Celtic sound has entertained fans in various venues throughout California and Nevada.

Click below the fold to read more
Posted by Stephen P Christmas | Currently Comments Off on
February 6th, 2008 Categories: Culture, Events
From the desk of Mr. Brian Paco Alvarez:
"This past Monday I had the pleasure of recruiting our very own Steve Christmas in assisting me in the installation of the Las Vegas News Bureau Exhibition "Viva Las Vegas" at the Hispanic Museum of Nevada. The exhibition features 25 memorable images of famous Latino entertainers from the News Bureau archives. Steve is a great exhibit Preparator and I plan on recruiting him many more times! Thanks Steve!
The opening of the exhibition will be on Thursday, February 7th at 6PM. The Hispanic Museum of Nevada is located at the Embarq offices at 330 S. Valley View Boulevard across from the Springs Preserve."
Viva Las Vegas
A photographic retrospective of historical images of
Latino entertainers from the world famous
Las Vegas News Bureau Photo and Film archives
Latinos Setting the Stage
The Latino experience in Southern Nevada began after Mexico won independence from Spain in 1821. Shortly after in 1829, Rafael Riviera, a scout for trader Antonio Armijo, became the first European to visit what is now the Las Vegas Valley in the great quest to establish the Santa Fe Trail between New Mexico and Southern California. These early expeditions by traders, couriers and emigrants would build the foundations in which the great cities of the region would develop their rich history and colorful culture. The very name Las Vegas comes from the Spanish word for "the meadows."
These early explorations would establish Latinos as part of the American experience and would help pave the way for the great entertainment heritage that later developed in Las Vegas.
The Stage is Set
During the 1940s and 50s the American music scene pulsated with the rhythms of Latin music. Latin dance was all the rage such as the Argentinean Tango, the Cuban and Puerto Rican Rumba, Cha Cha, Mambo and Salsa. The Merengue from the Dominican Republic, the Cumbia from Colombia and the Bossa Nova from Brazil also took center stage. American radio stations flooded the airwaves with Latin music and Latin entertainers regularly played the famed stages of Las Vegas.
The first nod to Latin entertainers in Las Vegas occurred at the opening of the Last Frontier in 1942. Inside was the Carillo Bar named after Latino actor Leo Carillo, who starred as the famous sidekick of the film and comic book series the Cisco Kid. It was not until the opening of the Flamingo Hotel a few years later that Las Vegas was graced with the most famous of all Latino entertainers, Xavier Cugat. Cugat, who was born in Catalonia, Spain, immigrated with his family to Cuba at the age of 5 and later to the United States, is noted by many to have had more to do with the infusion of Latin music into the United States than any other musician. Cugat introduced Abbe Lane, Carmen Miranda and Charo to Las Vegas. Cugat was married to all three entertainers at various times of his life.
In the late 1940s, a Cuban named Jack Cortez introduced the entertainment guide titled "Fabulous Las Vegas," which listed all major acts in Las Vegas. Famous early Latin entertainers such as Carmen Miranda, Desi Arnaz and Tito Guizar were featured in the guide.
Today, Las Vegas is world-renowned for its rich entertainment history and its dynamic live music scene. Latino entertainers continue to play a major role in the development of the destination's culture and music. Most recently (in November 2007), Las Vegas hosted the Latin GRAMMY® Awards, which celebrate excellence in Latin Music. Some of the hottest acts in Latin music today performed at the awards ceremony, which was broadcast throughout North, Central and South America.
Hispanic Museum of Nevada
&
Las Vegas Convention and Visitors Authority
Posted by Stephen P Christmas | Currently 2 Comments »
January 31st, 2008 Categories: Downtown Las Vegas, Events
I hope those of you that came out to the Aruba last Friday for the open bar/swing dancing/944/Racket Magazine/art exhibition party (yes it's a malleable venue) had a blast. If you missed the fun, you can check out a great review of the event up on Casa Del Soul Records' web site.
Just so this is up for those of you who live in the area, but only check in once a week or so to get all the posts since last time in one sitting; (please let me show you How RSS Feeds Work!) Here is another really cool free event going on at the Aruba – Next weekend, Feb. 9th.
The Aruba is located just behind John S. Park on Las Vegas Blvd. Just south of Charleston. It is a true Vintage hotel and new management has an appreciation for the history of the building. You can check out posters in the Thunderbird Lounge depicting the hotel's mid-century presence. Hope to see you out!
Posted by Stephen P Christmas | Currently Comments Off on Next Weekend's Local Party
December 14th, 2007 Categories: Downtown Las Vegas, Events, Fremont East Entertainment District
While Jack, Pam, Paco, Susan & I enjoyed a rather intimate Lo-Pro at our favorite bar Downtown Cocktail Room last night, the Fremont music flyer fairy was hard at work. Upon finally leaving I came back to my car, parked on Carson to find evidence that things are indeed alive & kicking downtown.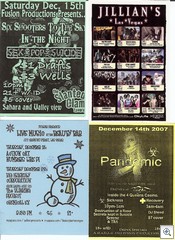 While we're happy to see things going strong and regular pedestrian traffic in the Entertainment District picking up, we're getting word there are some great things picking up steam a little further South as well.
The Aruba Hotel located just South of Charleston on 1215 Las Vegas Blvd. S. has had a recent change in management and the Club Aruba and Thunderbird Lounge venues in this vintage hotel have some interesting events taking place.
Wednesdays at the Aruba (Tropical) are now becoming the staple Latin night in the area, and packing the house weekly. The monthly First Friday after party is apparently one of the hottest downtown.
Every Friday (except the first) they host a Swing Dance night with free lessons from 8–9pm and then just full on swingin' starts around 10 pm.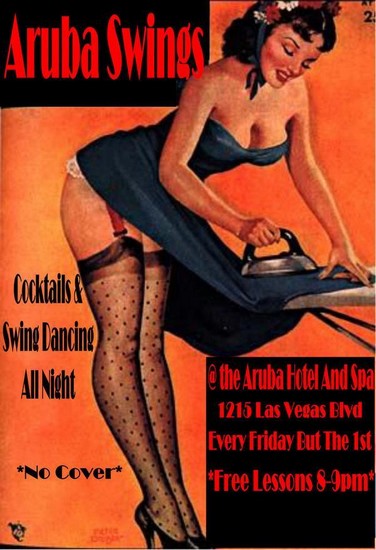 There's also a larger block of free Swing lessons from 6–8pm on Sundays in the Thunderbird Lounge.
You can check out the Aruba Swings Myspace for more info.
There's word this vintage and versatile venue may soon see some more exciting changes in January & we'll keep you up to date as the late night debauchery develops!
As a downtown resident living closer to the Arts District than Fremont, I'm very excited to see some great things going on in the area that are very accessible to those of us in the Huntridge/John S. Park/18 b/ & L'Octaine areas(yes, we get to be our own area). I hope you stop in check out the cool vintage vibe in the Aruba. Oh… everything at the bar is buy one get one until 6pm every day.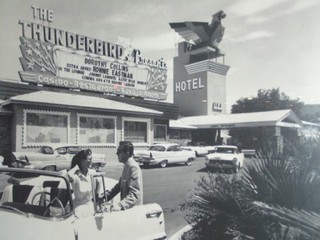 Too bad it's right on the way home from work, huh?
Posted by Stephen P Christmas | Currently 2 Comments »
December 13th, 2007 Categories: Beverly Green, Events
I had an awesome time (did we really not leave the awesome Swank Pad until almost 11?!) Anyone in the Las Vegas area reading this blog who hasn't yet come out to hang with the Atomic Age Alliance and just appreciate cool architecture, great-natured & diversely eclectic people, & the mid-century lifestyle… Get out & hang with some of the nicest people I've seen in one room downtown!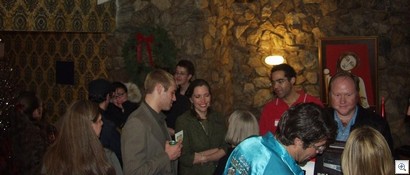 There was a cool re-cap of the Alliance's growth & accomplishments over the last year and a projection of all the great projects & cool stuff you need to know more about in the upcoming year. Then, of course there was lots of food & wine. I discovered 'mold wine' whoa. These people know how to party. Such a diverse crowd of teachers, writers, lawyers, musicians, tech-gurus, anthropologists, radio personalities & just about everything else you could think of left nothing to be desired in the way of conversation. I'll be back for the January meeting, I hope to see you there!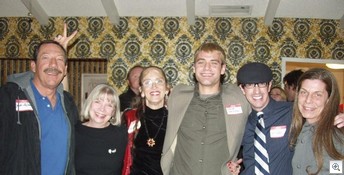 Susan's not allowed to be in anymore pictures (we're kidding Susan), & I'm not allowed to tell you why these pictures are dimensionally challenged. Let's just leave it we all had an amazing time, & can't wait to join Mary Margaret & Cary Stratton, Josh & the rest of the AAA Crew again soon! Big huge thanks go out to Scott & Heidi for hosting the shindig, love the place!
Posted by Stephen P Christmas | Currently 1 Comment »
December 11th, 2007 Categories: Downtown Las Vegas, Events, Fremont Street Experience
Thanks again to Brian Paco Alvarez for forwarding us press releases to share with you.
WHAT: Mayor Oscar B. Goodman will bring holiday cheer to the Fremont Street Experience when he flips the switch to light Las Vegas' official Christmas tree. The 50-foot tree will be garnished with festive decorations and is set to stand below the 12.5 million lights of the Viva Vision screen. Directly following the ceremony, the Bright Lights on Ice skating show will debut in a dazzling display of lifts, spins and acrobatics on the 3rd Street stage.

WHO: Mayor Oscar B. Goodman and Las Vegas City Council members, Jeff Victor, President of the Fremont Street Experience, The Cast of Bright Lights on Ice, & Santa Claus

WHEN: Tonight, Tuesday, December 11, 6:00 p.m. Tree Lighting Ceremony (live shots plan for a 6:15 tree lighting) 6:30 p.m. Bright Lights on Ice debut performance
WHERE: Fremont Street Experience 3rd Street Intersection (between the Fremont and Fitzgeralds casinos)

The official Las Vegas Christmas tree will be on display at the Fremont Street Experience through the Christmas holiday. Bright Lights on Ice is free and open to the public every night from December 11-22 at
7:30 pm, 8:30 pm and 9:30 pm.
Posted by Stephen P Christmas | Currently Comments Off on Mayor Goodman's Flippin' Switches – Freemont Tree Lighting Tonight In Downtown Las Vegas
December 10th, 2007 Categories: ART, Arts District, Events, Historic Preservation
Gonna be a long week:
Arts Factory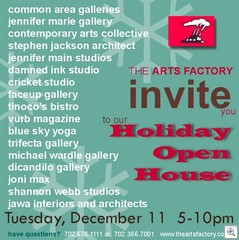 Holiday Open House Tuesday 12/11 5 to 10 pm
Atomic Age Alliance

AAA Las Vegas Chapter December Meeting and Holiday Party
Our next meeting and FIRST ANNUAL Holiday Party will be held at a private home filled with Mid Century Modern Magic…
LOCATION:
The SWANK PAD! a Private 1950s home in Beverly Green
546 Barbara Way
Las Vegas, NV 89104
Wednesday, Dec. 12th
Meet and Greet 6:30-7:00
Meeting starts promptly at 7:00 to 7:30 PM
(PLEASE NOTE THE EARLIER start time to MAKE TIME TO Celebrate afterwards)
Dust Gallery
Dust Gallery will hold a reception for Venske & Spanle on Friday, December 14, from 6–8pm
This sounds intriguing!
"Our interest lies in the development of a parallel universe of entities made out of stone.
In this show at DUST gallery, On It, we give an overlook of the different species.
There are the helotrophs, which are only complete with an appliance or a person. They are occupying their 'host' to be a full sculpture…
The schrumpels rely on the helotrophs since they need the space to be represented as they are.
Each of the orophytes (oro = gold; phyt = greek for species) stands in golden individuality.
In the 'family' of the gumpfots each one of them seems to grow out of their original shape and forms very different characters.
The smurfs are, so far, the largest population of sculptures. Each one of them has a different character, but seems to be like one cell plankton. They are widely spread over the globe (Australia, Europe, the Americas) and are a growing community…"
-Venske & Spänle
Artspace Originals And Suite Charities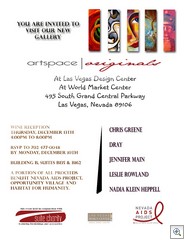 Wine Reception for the new gallery and furniture overstock showroom at the Las Vegas Design Center in the World Market Center. Thursday 12/13 4 to 8pm.
Proceeds will benefit 3 of my personal favorite charity organizations. Nevada Aids Project, Opportunity Village, and Habitat For Humanity.
Suite Charity is a furniture outlet for showroom samples from lots of the designers and manufacturers who sell out of the WMC. Proceeds benefit the 3 charities.
Also in the same space is a new gallery called Artspace Originals which showcases 5 local well known artists: Nadia Klein Heppell, Leslie Roland, Jennifer Main, Chris Greene, and Dray
RSVP is required, but there's no cost to attend. Call 477–0048
Posted by Jack LeVine | Currently Comments Off on Upcoming Parties and Events In Vintage Las Vegas
December 3rd, 2007 Categories: Downtown Las Vegas, Events, Las Vegas Real Estate News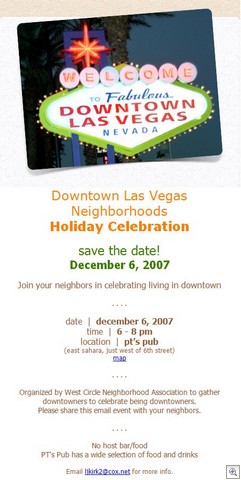 Posted by Jack LeVine | Currently 2 Comments »
November 28th, 2007 Categories: Architecture, Events, Las Vegas History, Las Vegas Real Estate News
Kristen Peterson at the Las Vegas Sun once again is doing a great job of reporting on Vintage Las Vegas & raising awareness of endangered architecture. Our friends Mary Margaret Stratton & the Atomic Age Alliance, Lynn Zook of Classic Las Vegas, and a growing number of the general public are pushing to save the UNLV's first building that represents so much more than just Mid Century design. Read the full article here on the Sun's website. You can also Sign the Petition to Save Maude's Hall.
Thanks to Brian Paco Alvarez, who always makes sure we get the Vintage Vegas Important News Stories, no matter how busy we are with end of the month real estate!
Posted by Stephen P Christmas | Currently Comments Off on Las Vegas Sun Raises Awareness of Mid Century Modernism – Maude Frazier