Paradise Crest Topics
Welcome To Uncle Jack's Very Vintage Vegas!
Vintage Las Vegas Homes,
Historic Las Vegas Neighborhoods,
Las Vegas History,
Urban Living In Las Vegas.
If it's great, cool, fantastic, artistic, annoying, amusing, unique, or surprising.. you'll find it at VeryVintageVegas.com.
Check out what we're doing and add your two cents! Your comments & ideas are welcome. We update daily, so come back tomorrow!
Blogroll
Farmer's Insurance
Paul Hesselgesser
702-434-1230
The Hesselgesser Insurance Agency Website
Classic Las Vegas - Lynn Zook's Preservation of 20th Century Las Vegas
Curbed LA - WOW!
Mid-Century Modernist
RETRO RENOVATION - Pam's Excellent Effort At Re-creating A Retro Life
Carnival Of Real Estate - Minus Elephant Ears, But Still Mighty Tasty
Lotta Livin' - A Celebration Of Really Cool Things Mid Century
Bawld Guy Talking - Minus The Hair; Plenty Insightful
CoolnessIsTimeles - ALL "RAT PACK" ALL THE TIME!
SEE ALL OUR FAVORITES HERE

Paradise Crest
July 15th, 2008 Categories: OUR LISTINGS, Paradise Crest
I'm going to try something different today. We're going to do simultaneous open houses ON A TUESDAY AFTERNOON.
The two homes are polar (bi-polar?) extremes from each other.
1720 S. 15th Street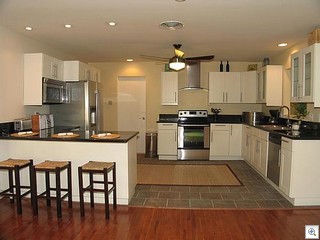 Some agent friends of mine will be at my listing at 1720 S. 15th Street. It's been done over and upgraded and I've given details on it before.
It's on the Fabulously gorgeous 15th Street south of Oakey in the Marycrest Neighborhood. All the pictures from when it was furnished are on the V-flyer, along with our other listings.
704 Canosa Ave.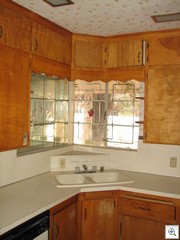 This is the mid century modern, fixer upper, bank owned repo that I'm all gung-ho about. I've blogged about it last week, and showed some of the fun little fixtures in that series.
We'll be at both houses from 2 to 5pm today!
Stop by and say hello.
I'll point out all the mid century modern elements and talk to you about anything you want.
Posted by Jack LeVine | Currently 1 Comment »
October 29th, 2007 Categories: Cool Stuff, Events, Las Vegas History, Paradise Crest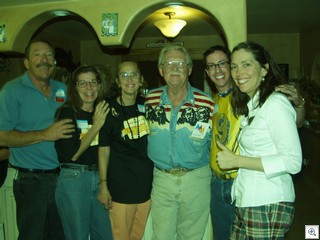 I was certainly flattered by the number of VVV readers who sought me out to say hello while I was directing traffic on one of the very narrow staircases up to the 3rd floor rooftop level. I was real busy all day, and my feet still hurt, but it was an amazing experience not only for me, but for the approximately 7000 people who took advantage of this once a year event.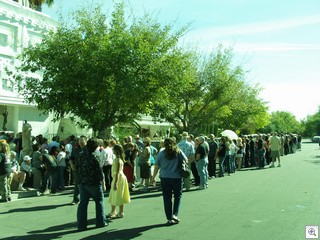 Below the fold are some more pictures we did manage to take during the event.
Posted by Jack LeVine | Currently 1 Comment »
October 29th, 2007 Categories: Downtown Las Vegas, Housing Styles, Las Vegas History, Las Vegas Real Estate News, Market Conditions, Mortgage, Paradise Crest
Nothing! And Everything at the same time. How could that be?
The National Association Of Home Builders says:
"Despite the present market contraction, Seiders said that housing should begin to turn around next year for a number of reasons: the overall economy and job growth continue to move ahead at a decent pace, core inflation is under control, the late-summer credit crunch in mortgage markets is showing signs of easing since the Federal Reserve cut short-term interest rates on September 18, and the supply-demand equation will be better balanced as builders begin to whittle down excess inventories."
So there's going to less of the same old same old everything looks like everything else out in the suburbs. But there's hardly a single new home to be found in Vintage Vegas. Regardless of how I define "Vintage Vegas"….geographically, or by age of the homes, or by housing style, there's only so much of Vintage Vegas. And the demand for "close to the strip", "charm and character", "big lots with big trees", "like the house I grew up in", is catching on and growing.
One of the things that has always defined Las Vegas is timing. It was still a railroad camp when the big cities of the east coast and midwest already had huge populations. The median age of home in Las Vegas (by my calculation) is 1993. The medium home in Columbus, or St. Louis or Chicago, or Dallas is probably about 1960, which is when their population was half of what it is now. Every other major city in America has had a rebirth or regentrification of their urban core neighborhoods. Because Las Vegas is such a "new" city, by all big city standards, we're the last city left where the rebirth of the urban core is still in in it's adolescence.
As a volunteer tour guide today at Dr. Lonnie Hammargren's Open House, I had a chance to speak to dozens of Las Vegas residents who had "absolutely no idea" that neighborhoods like Paradise Crest existed. All I could do was hand them a card and ask them to keep moving, as there was something like 7000 people that came to the open house.
There's a couple of rules in life which just can't be ignored. Gravity is one of them. Location is another. Even if we had nothing else to offer in Vintage Vegas….we do have location.
Posted by Jack LeVine | Currently Comments Off on What Do New Homes Have To Do With Vintage Vegas?
October 28th, 2007 Categories: Architecture, Las Vegas History, Las Vegas Real Estate News, Market Conditions, Paradise Crest
The whole VVV team spent the day in Paradise Crest as volunteers for the Hammargren Home of Nevada History Open House, Paradise Crest is one of the premier east side Vintage Vegas Neighborhoods.
We've been kind of heavy on the downtown redevelopment topic lately, so I thought I'd start up the Vintage Vegas Neighborhoods series that was running on our old site.
(From an August 10, 2007 post on our old site) All pictures are clickable to see full size.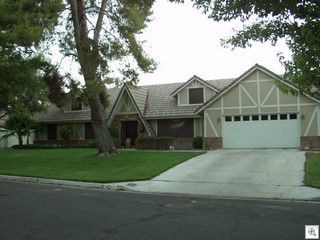 Welcome to "Leave it to Beaver Land". Actually it's called Paradise Crest, and hands down, it's the prettiest neighborhood in all of the east half of Vintage Vegas. All of the 170 homes were built between 1967 and 1971, in the WAY OUT FAR SUBURBS near Flamingo Rd and Pecos Rd. We visited it on the History Hunt, and and it was everyone's favorite. All the homes are custom built, on 12,000 to 23,000 foot lots.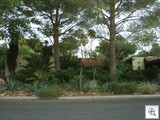 Most have pools, and terrific landscape. I only found 1 house, period, with a bad landscaping, some neglect, and it's the one I used for the "how to screw up a dimensional roof" post, the other day.
I'll leave it to you decide which one it is.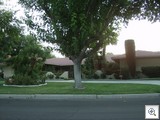 Paradise Crest is located south of Flamingo, between Sandhill and Pearl. Prices range from $45,000 to $950,000. Currently, there's 11 properties for sale.
Posted by Jack LeVine | Currently 3 Comments »
October 13th, 2007 Categories: Architecture, ART, Cool Stuff, Events, Las Vegas History, Paradise Crest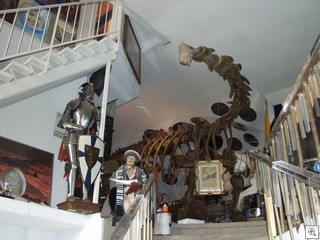 Every year, Dr. Lonnie Hammargren, our former Lt. Governor, University Regent, retired neurosurgeon and obsessive collector, opens his home to the public. It's totally a private collection that is museum worthy. He calls his little collection "The Hammargren Home Of Nevada History"This years event will be Sunday, October 28th from 1 to 5pm. This amazing display is located in the Paradise Crest (a true "leave it to Beaver" neighborhood in Vintage Vegas if there ever was one). The other post we did on Paradise Crest is HERE From Flamingo and Sandhill, go south to the first street on the right and start looking for a parking place.
I've volunteered to be a docent and tour guide for the event, so you could come out and say hi to me as well.
I was privileged to get a guided tour along with the Board of Classic Las Vegas, last week. I took lots of pictures, and am publishing some of them here to give you a VERY small taste of what's in store for you at this annual event. Lots of other pictures are in the various links above, also.
The event is free, but donations for Classic Las Vegas are welcome.
Posted by Jack LeVine | Currently 2 Comments »