Crestview Topics
Welcome To Uncle Jack's Very Vintage Vegas!
Vintage Las Vegas Homes,
Historic Las Vegas Neighborhoods,
Las Vegas History,
Urban Living In Las Vegas.
If it's great, cool, fantastic, artistic, annoying, amusing, unique, or surprising.. you'll find it at VeryVintageVegas.com.
Check out what we're doing and add your two cents! Your comments & ideas are welcome. We update daily, so come back tomorrow!
Blogroll
Farmer's Insurance
Paul Hesselgesser
702-434-1230
The Hesselgesser Insurance Agency Website
Classic Las Vegas - Lynn Zook's Preservation of 20th Century Las Vegas
Curbed LA - WOW!
Mid-Century Modernist
RETRO RENOVATION - Pam's Excellent Effort At Re-creating A Retro Life
Carnival Of Real Estate - Minus Elephant Ears, But Still Mighty Tasty
Lotta Livin' - A Celebration Of Really Cool Things Mid Century
Bawld Guy Talking - Minus The Hair; Plenty Insightful
CoolnessIsTimeles - ALL "RAT PACK" ALL THE TIME!
SEE ALL OUR FAVORITES HERE

Crestview
August 28th, 2008 Categories: Crestview, Pillars Posts And Columns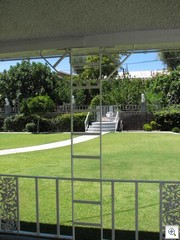 It's especially the wrought iron railings and support columns that are hiding in the backyards of Vintage Vegas that I'm hoping you'll help me to find. I know there's some terrific retro designs that deserve to be seen. Mostly the pictures that I have for this series will come from the front yard carports, and porches unless you help me out.
While showing this wonderful split-level in Crestview, I stumbled upon a ladder trellis design that frames the gorgeous and meticulously landscaped backyard.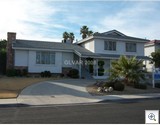 I'll take the opportunity to plug the home which is perfect for the "pink bathroom" crowd. The bathrooms are original and in excellent condition. It's a one owner home that has been loved and cared for. They've recently dropped the price to $315,000. which now makes it well worth consideration. It even has the original shag carpet, (which I love, being the retro freak that I am) which will probably need to be replaced. Other than that, it's extremely clean and move in ready. A thank you to Josephine Reising from Prudential for allowing me to share this with you. There's more pictures in the MLS Brochure.
Posted by Jack LeVine | Currently 1 Comment »
April 14th, 2008 Categories: Crestview, OUR LISTINGS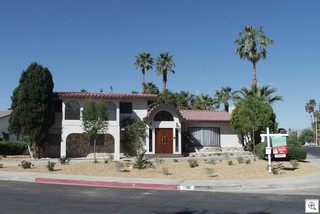 A few weeks ago, we went ahead and put 1700 Chapman on the Market. I really thought the new front yard landscape was going to be done within just a few days. Unfortunately, it took a few weeks.
But it's in place now, and WHAT A DIFFERENCE!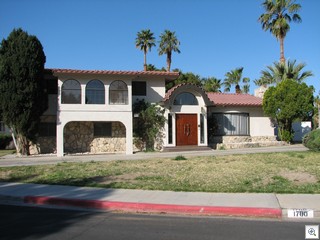 This is the "BEFORE" shot with the weeds, and rough lawn. Now it's water smart, and looking good.
Inside is freshly painted, and move-in clean. There's a whole banquet of Retro and Vintage going on, and it deserves a second look.
As to the street…. It's on Chapman Avenue, which is part of the Crestview Neighbhood of Downtown Las Vegas.
Take a drive thru Crestview, and the adjacent terrific neighborhoods of Morning View Hieghts, Marycrest, Becke Circle, Concordia Circle.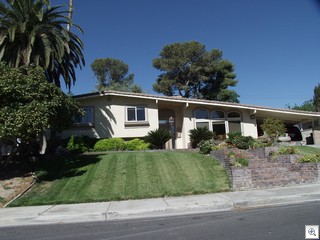 I took some pictures this morning just on Chapman Ave.
.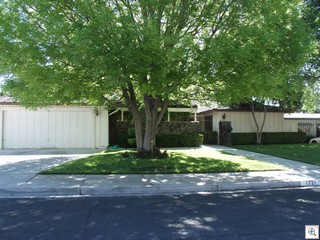 The suburbanites and Las Vegas newcomers deserve to know that there's neighborhoods and streets like this.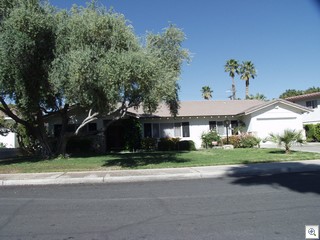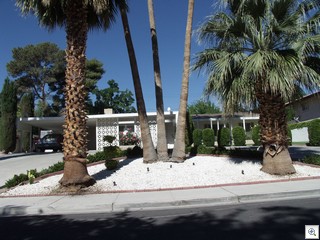 Have you told anyone lately? Send them a link to this. Help me spread the word that what we have in the historic neighborhoods is rare and wonderful, and totally unknown to the vast majority of Las Vegas residents
Posted by Jack LeVine | Currently 1 Comment »
March 21st, 2008 Categories: Becke Circle, Concordia Place, Crestview, Las Vegas Real Estate News, Marycrest, Morning View
There's a big pocket of custom homes on the east side of Maryland Parkway. We've talked before about Marycrest, which is 14th and 15th streets as well as Bonita and 3 cul-de-sacs off of 14th, but if you continue east on Oakey, you'll find 4 other neighborhoods that are equally impressive.
Crestview Estates is the name of the custom homes on Chapman Drive and 16th Street. Continuing another 2 blocks to the east are the Morning View Heights Custom homes which are on Cochran Avenue and 17th Streets.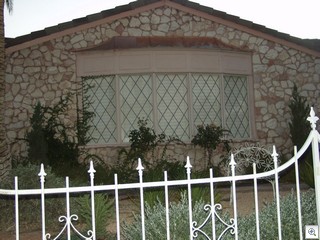 There's also 2 very really fun cul-de-sacs called Concordia Place, and Becke Circle. If you've never turned north off of Oakey into these, you're missing some of the most interesting homes in all of Vintage Vegas. Our absolute favorite is the Herbst Mansion, which is the epitome of 2 story modernism. Concordia Circle boast the best collection of leaded glass windows to be found in one place.
One of the most stately and impressive homes is the SW corner of Chapman and Oakey. There you'll find our newest listing, which I hinted at in the last few weeks. I'm on my way to take the pictures right now. We'll have the flyers, MLS listing, brochures and most of the rest of the internet marketing ready by the end of the day today. Watch for them tomorrow.
Posted by Jack LeVine | Currently Comments Off on Historic Pocket Neighborhoods In Downtown Las Vegas – Custom Homes From the 1950's and 1960's
March 18th, 2008 Categories: Beverly Green, Crestview, Historic Preservation, John S Park Historic Neighborhood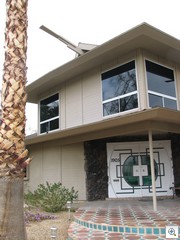 Yesterday I mentioned the yard art which is now prominently on display at a Tiki Styled Home in Beverly Green. Of course, someone asked me about Tiki, so I'm compelled to show some other examples from the Vintage Vegas Neighborhoods and to talk a little about the subject.
One of the great examples of Tiki influence is on the "Jackie Gaughan" house on Chapman, at the corner of Bonita. It also sports one of the few pairs of round doors in all of Las Vegas.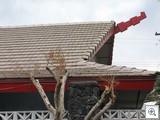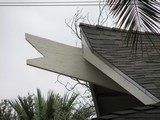 The "Jimmy The Greek" home on 6th Street South of Charleston is also Tiki Themed. Some of the prominent features are roof lines that slope upwards at the end, and beams that protrude past the facia boards, to resemble the bow of a ship.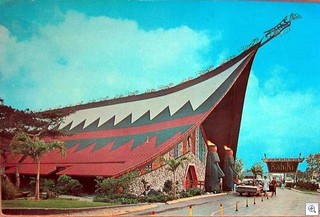 When I was a kid in Columbus Ohio, I got my first "taste" of Tiki at the world famous Kahiki Supper Club. It was renowned as one of the best examples in the world of Tiki Culture taken over the top.
Alas, it's a Walgreen now. Oh Well, so much for historic preservation.
Wikipedia has an article on the whole subject of Tiki culture in the United States
"Tiki Culture began in 1934 with the opening of Don the Beachcomber, a Polynesian-themed bar and restaurant in Hollywood. The proprietor was Ernest Raymond Beaumont-Gantt, a young man from Louisiana who had sailed throughout the South Pacific; later he legally changed his name to Donn Beach. His restaurant featured Cantonese cuisine and exotic rum punches, with a decor of flaming torches, rattan furniture, flower leis, and brightly colored fabrics. Three years later, Victor Bergeron, better known as Trader Vic, adopted a Tiki theme for his restaurant in Oakland, which eventually grew to become a worldwide chain.[1],
When American soldiers returned home from World War II, they brought with them stories and souvenirs from the South Pacific. James Michener won the 1948 Pulitzer Prize for his collection of short stories, Tales of the South Pacific, which in turn was the basis for South Pacific, the 1949 musical by Rodgers and Hammerstein, also a Pulitzer Prize winner. Hawaiian Statehood further drove interest in the area and Americans fell in love with their romanticized version of an exotic culture. Polynesian design began to infuse every aspect of the country's visual aesthetic, from home accessories to architecture."
It's also easy to spot a touch of tiki in the Cinderella Ranches on both the east and west side neighborhoods of Vintage Vegas.
Of course, if you want to learn more, or to join a revival movement there's the Tiki Magazine or just google Tiki, and spend a few hours sipping a Mai Tai while getting educated on a major cultural phenomena of Post War America
PS: The outcry was huge in Columbus when the Kahiki was torn down to become a Walgreens, but the powers that be, and the big money wouldn't listen. Another drug store was much more important, it seems.
We have lots of stories here in Las Vegas about our lost heritage, history and architecture. That's why we're so hell bent on preserving the Huntrudge, Maude Frazier Hall, La Concha, and what little is left that's worth fighting to preserve.
Join Us. Get involved with the Atomic Age Alliance, or Classic Las Vegas, or the Neon Museum or any of the other museums in Las Vegas. We need your help, and you'll meet some remarkable people.
Posted by Jack LeVine | Currently 2 Comments »
March 13th, 2008 Categories: Crestview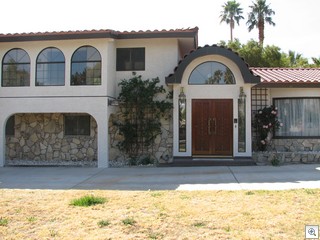 We'll have this intriquing custom home in Crestview Estates available for sale once everyone grabs up the treasure at the Estate Sale. There's some interesting antiques, lots of art, dishes, nicknacks, furniture, piano and collectables.
The Sale starts at 8 AM both Friday and Saturday March 14 and 15.
Until the home is empty, we won't be able to get pictures, but trust me, it's a unique property.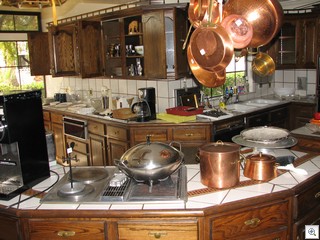 The tri-level home is over 3500 sf and sits on a 12000 foot lot at the corner of Oakey and Chapman.
Stop by Friday or Saturday. There's plenty to see, and who knows what treasure you'll find.
At the moment, this wonderful, custom kitchen looks like it ought to be in a Worst MLS Photo Of The Day. Trust me, we'll have it all emptied out, and ready for a new buyer in just a few days.
Posted by Jack LeVine | Currently 1 Comment »
November 16th, 2007 Categories: Architecture, Crestview, Culture, Downtown Las Vegas, Events, Historic Preservation, Las Vegas History, The Las Vegas Strip
This is the final reminder regarding the Friends of Classic Las Vegas Fundraiser this Saturday, Nov. 17th.
This is an Open House/Soiree in a restored mid-century historic home in fabulous Downtown Las Vegas.
The Open House/Soiree is from 2:00 – 5:00 pm at 1905 Chapman Drive.
There will be wine, savory snacks, a silent auction, hourly raffles as well as talks about Las Vegas history by Dr. Michael Green. Michael Green is a history professor at the College of Southern Nevada and has written extensively about Southern Nevada. He is co-author of "Las Vegas: A Centennial History."
There will be DVD promos highlighting some of the Downtown preservation issues.
DVDs of The Story of Classic Las Vegas: An Overview, companion tee-shirts and the Mid-Century Guide to Historic Las Vegas Sites will be on sale as well.
Tickets are only $35 per person and there are some tickets still available.
You can call 878-3889 to make your reservation and pick up your tickets at the door on Saturday afternoon.
We hope to see you there as we celebrate Las Vegas History and begin to work together in preserving our history.
Posted by Jack LeVine | Currently Comments Off on Friends Of Classic Las Vegas Fundraiser Tomorrow