Decorating Tips Topics
Welcome To Uncle Jack's Very Vintage Vegas!
Vintage Las Vegas Homes,
Historic Las Vegas Neighborhoods,
Las Vegas History,
Urban Living In Las Vegas.
If it's great, cool, fantastic, artistic, annoying, amusing, unique, or surprising.. you'll find it at VeryVintageVegas.com.
Check out what we're doing and add your two cents! Your comments & ideas are welcome. We update daily, so come back tomorrow!
Blogroll
Farmer's Insurance
Paul Hesselgesser
702-434-1230
The Hesselgesser Insurance Agency Website
Classic Las Vegas - Lynn Zook's Preservation of 20th Century Las Vegas
Curbed LA - WOW!
Mid-Century Modernist
RETRO RENOVATION - Pam's Excellent Effort At Re-creating A Retro Life
Carnival Of Real Estate - Minus Elephant Ears, But Still Mighty Tasty
Lotta Livin' - A Celebration Of Really Cool Things Mid Century
Bawld Guy Talking - Minus The Hair; Plenty Insightful
CoolnessIsTimeles - ALL "RAT PACK" ALL THE TIME!
SEE ALL OUR FAVORITES HERE

Decorating Tips
January 27th, 2010 Categories: Decorating Tips, Historic Preservation

One of my favorite organizations is the National Trust For Historic Preservation. If you're a member, you get a great print magazine every month, which is aptly called "Preservation", and your membership helps with preservation efforts all over the country. You can use this link to become a member.
They also publish an online newsletter, which I gladly share with you here. There's a link on the newsletter if you wish to subscribe to it yourself.
Posted by Jack LeVine | Currently 1 Comment »
June 4th, 2008 Categories: Decorating Tips, Downtown Businesses, Downtown Las Vegas, First Friday, Mid Century Modern
About 5 years ago I went to a garage sale at a "cookie cutter" home in Green Valley. There was this gorgeous pink and chrome 50's dinette set with a sticky note on the table that said "900". I had a good chuckle over the price tag, but started negotiating for it.
The lady wouldn't budge below 700 and I passed.
2 years later I was out showing homes to a client. We pulled up to the next house on the list, and I realized it was the same house where the table had been for sale. While opening the lockbox, I casually told him the story of the HOT PINK AND CHROME 50's Dinette.
The house was vacant, but when we went into the garage, the only thing in it was a lawnmower and a gorgeous 50's pink and chrome dinette set with a yellow sticky note on the table that said "900".
I joked that if he bought this house, I'd "take the dinette set as a tip". He said "yuch!, you can have it". By the end of the day we were writing an offer on that house, and he didn't object at all if I included the gorgeous 50's pink and chrome dinette set along with the washer,dryer and fridge which he did want to have included in the deal.
That's how I came to have a hot pink dinette in my kitchen.
Everyone who's ever seen it (at least everyone who appreciates such things) thought it was fabulous. At various times over the last year or two, Mark and Bill, and Ben thought it was FAB.
They called the other day. They begged me to sell it to them so that they could put it into the pink metal cabinet kitchen that's the centerpiece of their new store which is called:

YES, it's the same hot pink kitchen that we mentioned a few months ago.
If you want to see the HOT PINK 50's CHROME DINETTE SET, all you have to do is visit their store. I was there yesterday, and it's just full of retro everything (including my dinette set).
There's a "soft opening" on Thursday from 6–9 pm, and the GRAND OPENING is during First Friday from 6–10 pm.
"RETRO VEGAS" is at 1211 S. Main Street in the Arts District.
I'm missing my dinette set already. even though I replaced it with a similar yellow dinette set that that had been the office conference table.
I might just have to go and buy it back.
Posted by Jack LeVine | Currently 2 Comments »
March 26th, 2008 Categories: Decorating Tips, Historic Preservation, Las Vegas History
The problem with writing a post about my favorite blogs is that I got caught up on reading them. So without comment, here's the list of what I was reading last night. My intention was to write a little snippet on each, but it didn't end up happening.
Be forwarned, there's about 80 hours of great reading, great pictures and some really campy fun, retro, vintage, nostalgic fun if you start clicking.
Miami Design Preservation League
Palms Springs Preservation Foundation
Los Angeles Conservancy Modern Committee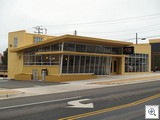 Oklahoma City Historic buildings
Didi's Dim Beauty Of Seattle yes, that Didi who comments on VVV all the time!
mid mod real estate agents in Phoenix
The Brownstoner from Brooklyn NY
Miamism A Miami Agent who "gets it"
Enjoy!
Posted by Jack LeVine | Currently 3 Comments »
February 18th, 2008 Categories: Decorating Tips, Historic Preservation, Home Repair and Remodel, Las Vegas Real Estate News, McNeil, Mid Century Modern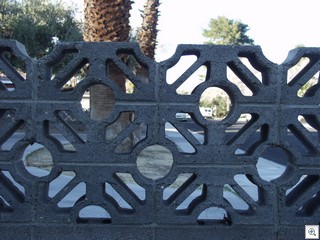 I thought I'd found every single pattern that there could possibly be, but lo and behold…. 2 more!
Almost every pattern I've found can be found on many different homes, but these 2 so far on unique. I found the first one in McNeil, and the second pattern in a pretty run down neighborhood near Tropicana and the 515.
We done several posts on these venerable pieces of mid century modernism, and thanks to MaryMargaret, we discovered that there's a name for them.
Many of the posts about these really cool mid century modern designs are on our old blog, which we've saved for posterity. The old blog was used between March and September of 2007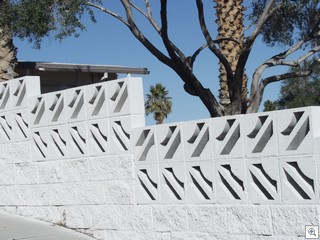 They're all over in vintage vegas, and one of the elements that you should look for when driving thru our historic Las Vegas Neighborhoods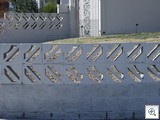 Posted by Jack LeVine | Currently 9 Comments »
January 24th, 2008 Categories: Decorating Tips, Mid Century Modern
The Junior League of Las Vegas
Requests the pleasure of your company
For a reception honoring Vladimir Kagan,
the 'grandfather of modern furniture design'

Thursday, January 31, 2008
4 p.m. to 6 p.m.

Cocktails, Hors d'ouvres, Music, Book Signing

JLLV's Morelli House
861 Bridger Street
Downtown Las Vegas

RSVP
Kristen Routh Silberman, JLLV PR
[email protected] or 702.435.5646
On the same day, Vladimir Kagen will be the first in a series of lectures to be presented at the World Market Center. This lecture series is not open to the public, but it is open to attendees and people in the trades. If you fall into one of those categories, I'm jealous.
Of course there's plenty more on Kagen if you google him, but here's some of the links I found most interesting and informative when I did it.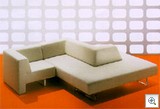 designboom interview
Complete Kagen: Vladimir Kagan—A lifetime of Avant-Garde Design (hardcover) at Amazon
An Interview with PureContemporary "It would be a free form amorphous space; lots of windows, lots of open space, no clutter. [Chuckling] I have created clutter all of my life, I have never practiced what I have preached. "
Architonic has a whole page of Kagen Designs from various auction houses.
Posted by Jack LeVine | Currently 1 Comment »
January 11th, 2008 Categories: Decorating Tips, Radlick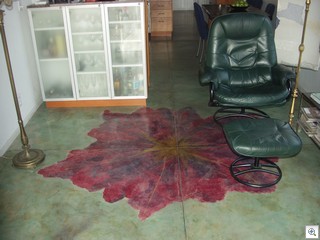 There are some amazingly cool homes in Downtown. We've just taken listings on 2 of them, and will have all the marketing and promotion materials ready in a few days.
I did want to use the concrete acid stained floors from one of them as an example of the hottest thing in flooring right now. If you hate carpet, and love solid surface flooring, this might be a great way to go instead of tile, ceramic or stone.
Of course, I'll have great pictures for you in a couple of days.
Posted by Jack LeVine | Currently Comments Off on Coming Soon – New Downtown Listings Ready To Hit The Market
November 10th, 2007 Categories: Architecture, Decorating Tips, Housing Styles, Las Vegas History, Las Vegas Real Estate News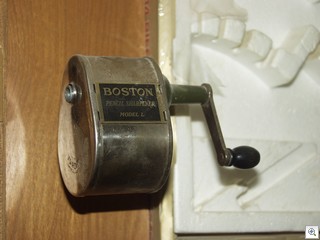 We've found a one owner home, with everything original. There's some structural problems and slab problems, which can be fixed, but it's a tremendous project house for the right person with time energy and money to restore this classic.
These vintage elements just prove that it's truly an all original home. 3 period bathrooms, original kitchen, stone fireplace and more.
It's not my listing, but I'd be happy to tell you more about it if you're looking for a real project.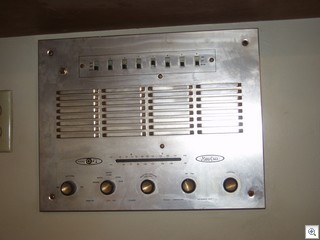 If you've got things like this 1960 intercom system, I'm encouraging you to save them and keep them in place, even if they don't work. They're great testaments to the home's era, and to your awareness of what's cool.
And If you have stuff like this hanging around in a closet or in a box in the attic etc, there's people like me who actually collect stuff like this. Let us know. Send a picture or email us about it and we'll help you figure out a way to put it to better use.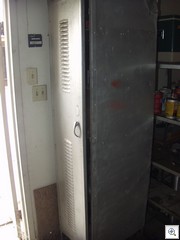 There;s a whole set of these vintage military lockers in the garage. I'd be painting them bright red or blue and put them to great use.
Posted by Jack LeVine | Currently Comments Off on Vintage Elements Should Be Saved Even If They Don't Work
November 1st, 2007 Categories: Architecture, Cool Stuff, Culture, Decorating Tips, Events, First Friday, Las Vegas History, Las Vegas Real Estate News, Mid Century Modern
This is my own response to the travel and leisure article, the LV Sun response from Kristen Peterson, and Paco's letter to the editor.
Tonight from 6–8 is the Opening reception for the Vegas Valley Book Festival
Tonight from 6:30–0 is the regular monthly history series from Classic Las Vegas.
Tonight from 6–8 is the opening reception for the new show at the Contemporary Arts Gallery.
Tomorrow Night is First Friday.
After 1st Friday, we're going on the bus tour of downtown's historic Mid Mod buildings (sold out, sorry).
I haven't published yet the notice for the Nevada Ballet Theater Their winter season started in October.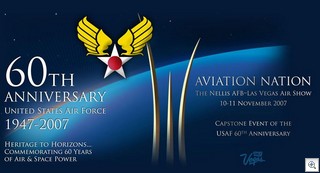 AVIATION NATION Week long celebration of the 60th Anniversary of the USAF
The City of Las Vegas Department of Cultural Affairs November and December newsletter is here.
Clark County Parks and Recreation Calendar of Events is HERE
I try to do my part in promoting art history and culture. Of course we're promoting the Vintage Vegas Neighborhoods and homes, and the urban core lifestyle, also. We're down here living it and working it, and enjoying it.
We invite you to give it a try, even for a single event nevertheless living it. .
Posted by Jack LeVine | Currently Comments Off on A Very Busy Time For Culture, Art And History In Vintage Las Vegas
October 30th, 2007 Categories: Decorating Tips, Downtown Businesses, Downtown Las Vegas, Events, First Friday, Las Vegas History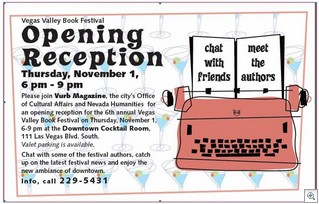 We invite you to join us at the Opening Reception this Thursday 10/1 6–9 PM at the Downtown Cocktail Room.
Here's The original press release and information on the various events.
Authors, poets, journalists, and artists will participate in the sixth annual Vegas Valley Book Festival, on Friday and Saturday, Nov. 2 and 3. The two day event, sponsored by the city of Las Vegas Office of Cultural Affairs and Nevada Humanities, includes a full schedule of readings, book signings, panel discussions, children's programming, writing workshops, and spoken word performances, concluding with a closing keynote address by acclaimed author Sarah Vowell, sponsored by the Las Vegas Review Journal.
Posted by Jack LeVine | Currently Comments Off on Sixth Annual Vegas Valley Book Festival Is This Weekend
October 29th, 2007 Categories: Cool Stuff, Decorating Tips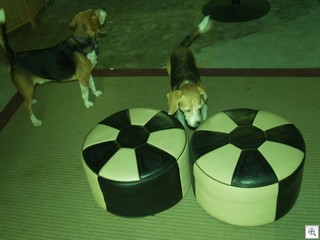 We had a surprise delivery Saturday from the UPS man. As Jack was MLS-ing away for a client, I jumped up & got the door. It was a huge air compressor box shipped to Jack LeVine from Port Orange Florida. The name was one neither of us recognized and after opening the box we find two beautiful vintage Ottomans.
We scoured all of our databases to figure out who Len *last name omitted* was so we could figure out who to thank & why they sent this great gift with no note. After having no luck in our various databases for two days, Jack resorted to calling the number listed for the person shipping them today. She told Jack they were bought as a gift from his sister, Catherine. Jack doesn't have a sister named Catherine, and dug for more info as I was scratching my head trying to think of a close VeryVintageVegas friend or client named Catherine. He was told the last name was 'Christmas', and I smacked my forehead remembering last week my sister had asked for my office address. (It's hard to get any kind of UPS, Fed-EX or USPS package delivered @ L'Octaine, as it is such a secure Urban dwelling complex.)
It turns out this was an e-bay auction won and shipped from Florida as an apartment warming gift by my mother & sister! They'll match my low to the ground black circular chair, my round dinette set, and my low, round black stool perfectly! The middle section will also match the octagonal design of the beautiful vintage wall clock that Jack got me from Modify, as a house warming gift. It turns out calling the E bay Seller was worth the dial for a few reasons. We found out the Ottomans were vintage from the 60's and came to Florida from Germany. Either way, I'm ecstatic to have an aesthetic place to prop my feet up at the end of a long day helping Jack promote the Urban Core of Las Vegas, and helping our readers finance their Vintage Vegas home purchases! While I was sad to see Jack's disappointment that they weren't for him (it was supposed to be addressed to Steve Christmas c/o Jack LeVine; I'm still overjoyed at the great vintage surprise!) Thanks mom & sis, you know me too well!
Posted by Stephen P Christmas | Currently Comments Off on The Ottoman Mystery
October 3rd, 2007 Categories: Architecture, Decorating Tips, Housing Styles, Mid Century Modern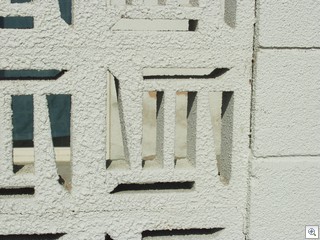 Our long time readers know about this obsession of mine. I love them! Here's a new one that I've never published before.
Click here for all the archived posts relating to decorative block.
From July 14 of our Archived OLD Web site
Mixing And Matching And Paying Attention To Detail
Just to make a point, that if we're "saving" the neighborhoods and the architecture and the designs of what ever era, we have to do more than just repair the functionality. I think this is why someone should start to make these patterns again. I know I've become obsessed with these block designs, but at least it's one of the many obsessions I can blog about.
Posted by Jack LeVine | Currently Comments Off on Today's Re-Run – Our Obsession With Decorative Block Patterns Found In Mid-Century Modern Homes
September 28th, 2007 Categories: Cool Stuff, Decorating Tips, Las Vegas Real Estate News, Worst MLS Photo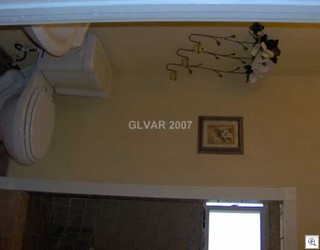 Sure wish I had invented this. It would surely have made a pot full of money!
Posted by Jack LeVine | Currently Comments Off on Worst MLS Photo Of The Day – An Automatic Toilet Lid Closer
September 27th, 2007 Categories: Cool Stuff, Decorating Tips
Time permitting (I spend a couple of hours a day researching, typing, editing) I'm going to start bringing a daily post from the old blog into the new blog, and reprinting it as if it was new. I hope our long time readers won't mind, but there's a 677 posts IN THE OLD BLOG. There's always a link to it in the top left column under ARCHIVE.
from August 16, 2007
Our favorite Las Vegas Newbie, Susan of the "Susan Saga" series brought us a gift last night. It was the catalog of her favorite retro supplier. When she wanted to re-upholster her 50's dinette set, she went looking (online, of course) for the appropriate vinyl material. She found a terrific source and it turns out, they manufacture all kinds of Retro Fun. Tables, chairs, appliances, toys, planters, stools,….. Meet PASTENSE, a San Francisco based company with all kinds of great stuff.
Posted by Jack LeVine | Currently Comments Off on What's Old Is New Again In Vintage Vegas
September 27th, 2007 Categories: Decorating Tips, Humor, Worst MLS Photo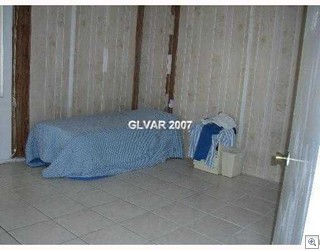 One of the "staging" tricks used so often in new home tracts is to put a single bed against the wall in a small bedroom.
Then you put an overflowing hamper and a garbage can next to it. Now, even the smallest of rooms can be made to look spacious.
Well, I'll give them some credit for showing that there are tile floors in at least one room.
The only thing worse than a bad photo is NO PHOTO AT ALL!
Posted by Jack LeVine | Currently Comments Off on Worst MLS Photo Of The Day – Home Staging Is The Key To A Faster Sale
September 24th, 2007 Categories: Architecture, Arts District, Cool Stuff, Decorating Tips, Downtown Businesses, L'Octaine, The Las Vegas Strip
I've been living in the L'Octaine apartments for almost a month now, and it continues to get nothing but better! I'm meeting my neighbors, a wonderfully diverse and perfect example of the creative and cultural melting pot that an 'Urban Core' should be all about.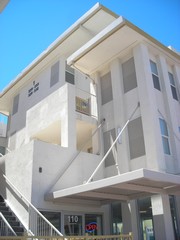 English is an amazingly positive and energetic young school teacher, putting in her daily grind at some of the most challenging classrooms our valley has to offer. Ironically, she is not an English teacher, but rather educates the young urbanites on the subject of art. Speaking of art, besides our good friend/artist Brian Paco Alvarez; I've spotted another neighbor hefting a tripod from her VW Jetta & word has it there are all sorts of creatives in the 51 unit complex owned by Tom Hom Group, who in my understanding developed most of the 'Gas Lamp' District in San Diego, to correct my first post on the development.
Two more of my neighbors are Steve and Elsa, she is Dominican, and he's German. Together they are such a wonderful and beautiful couple, you can feel the love for life & each other radiating off of them. They were grilling out & eating dinner in one of the common areas in the complex. They invited me to join them to eat. Even though I'd already agreed to wander down Las Vegas Blvd. pedestrian style w/ Paco to Original Thai BBQ (oh, look who wrote the review I found while googling the establishment; it's James P. Reza from Vurb) for dinner, the sense of community I gleaned from the experience left me so full of appreciation for having found what had seemed so absent while residing in 7 Hills for the last year and a half. They invited me to their next cook out & I'm looking forward to a 'breaking of the neighborly bread.' By the way Steve is a local sound engineer (talk about my kind of people)!
Also in L'Octaine news, my Apt. is continuing it's slow progression in regard to furnishing, placement, & homeliness. On Saturday just before running out to volunteer for an amazing event, the Rock N' Roll Wine Amp '07 Festival on 'that other end of the Strip' (Mandalay Bay) I managed to meet up with Ernie and secure his couch I've been lusting after: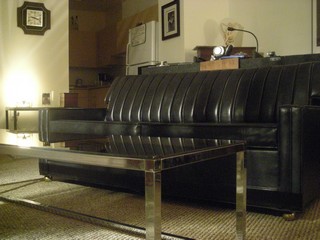 The clock on the wall, was a house warming gift from Jack LeVine, and was acquired from Modify on Charleston & Main, and the smoked glass & chrome coffee & end tables came from Main st. Antiques,

(Where I also found this lamp)
and at quite a deal too I might add. If you're looking to furnish you new digs in a hot-mod way, I'd recommend wandering Main st., both North and South of Charleston. The two establishments named were some of my favorites, but there are plenty of others!
I'll keep you updated as I uncover more of the cultural gold in L'Octaine & 'The Urban Core' in general, and continue to find great furnishings & places to acquire them!
Posted by Stephen P Christmas | Currently 4 Comments »