John S Park Historic Neighborhood Topics
Welcome To Uncle Jack's Very Vintage Vegas!
Vintage Las Vegas Homes,
Historic Las Vegas Neighborhoods,
Las Vegas History,
Urban Living In Las Vegas.
If it's great, cool, fantastic, artistic, annoying, amusing, unique, or surprising.. you'll find it at VeryVintageVegas.com.
Check out what we're doing and add your two cents! Your comments & ideas are welcome. We update daily, so come back tomorrow!
Blogroll
Farmer's Insurance
Paul Hesselgesser
702-434-1230
The Hesselgesser Insurance Agency Website
Classic Las Vegas - Lynn Zook's Preservation of 20th Century Las Vegas
Curbed LA - WOW!
Mid-Century Modernist
RETRO RENOVATION - Pam's Excellent Effort At Re-creating A Retro Life
Carnival Of Real Estate - Minus Elephant Ears, But Still Mighty Tasty
Lotta Livin' - A Celebration Of Really Cool Things Mid Century
Bawld Guy Talking - Minus The Hair; Plenty Insightful
CoolnessIsTimeles - ALL "RAT PACK" ALL THE TIME!
SEE ALL OUR FAVORITES HERE

John S Park Historic Neighborhood
October 13th, 2010 Categories: John S Park Historic Neighborhood
BREAKING NEWS!

The John S. Park Historic Neighborhood in Downtown Las Vegas has been named one of the TOP 10 Great neighborhoods for 2010.
APA's flagship program celebrates places of exemplary character, quality, and planning. Places are selected annually and represent the gold standard in terms of having a true sense of place, cultural and historical interest, community involvement, and a vision for tomorrow.
APA Great Places offer better choices for where and how people work and live. They are enjoyable, safe, and desirable. They are places where people want to be — not only to visit, but to live and work every day. America's truly great streets, neighborhoods and public spaces are defined by many criteria, including architectural features, accessibility, functionality, and community involvement.
The John S. Park Neighborhood is one of the Vintage Vegas Neighborhoods that will be part of the Narrated Bus Tour on October 24. The Bus tour is part of the MID MOD MADNESS WEEKEND OF EVENTS October 22 – 24.
I'm told the City of Las Vegas will be planning an event for the neighborhood to commemorate this prestigious honor.
2010 Great Places in America
Denver, Colorado
Jacksonville, Florida
Oak Park, Illinois
Frank Lloyd Wright Historic District
Lafayette, Indiana
Historic Ninth Street Hill Neighborhood
Frederick, Maryland
Boston, Massachusetts
Las Vegas, Nevada
Cincinnati, Ohio
Oklahoma City, Oklahoma
Sioux Falls, South Dakota
From the APA website, here's the Guidelines and Characteristics of Great American Neighborhoods
Posted by Jack LeVine | Currently Comments Off on American Planning Association Designates John S. Park Historic District One of Top 10 Great Neighborhoods for 2010
August 7th, 2009 Categories: Fun Features Found In Foreclosures, John S Park Historic Neighborhood, Mid Century Modern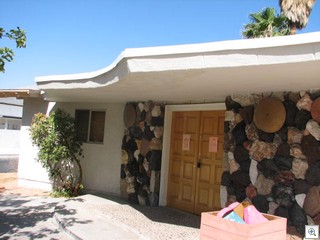 Today, we've got a new Desert Modern custom in the Historic John S. Park Neighborhood of Downtown Las Vegas.
It's certainly got some great Mid Century Modern features that are worth showing. You'd never know it from the listing, however.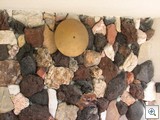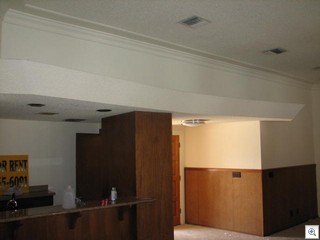 I've been trying to get into this home for over a year. Even though it was listed in the 200's as an overpriced short sale, the previous owners never let anyone in.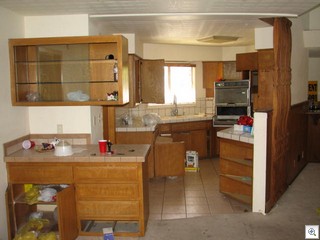 Now it's owned by Fannie Mae and listed for $75,000. I mention that, because Fannie Mae is SUPPOSED to give first consideration to owner occupied buyers instead of to the investors. AND…..they've even created a special loan program which allows an owner occupied primary residence buyer to obtain not only the purchase money but the "light renovation" money in the same loan. There's only 2 sources for this type of loan which is called the Fannie Mae HOMEPATH RENOVATION Mortgage. I'm learning more about it now.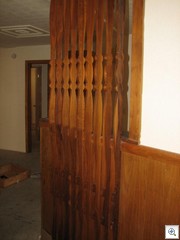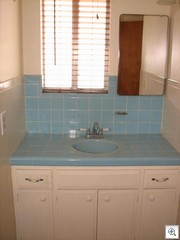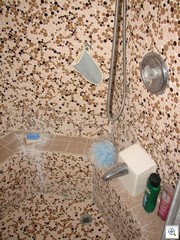 One of my pet peeves is listed properties that haven't even had the junk removed. Even if it's bank owned, there SHOULD be some effort to presenting it well. So forgive the clutter, and just appreciate the Mid Century Modern features and fixtures of this Downtown Las Vegas "Desert Modern" home.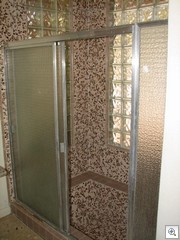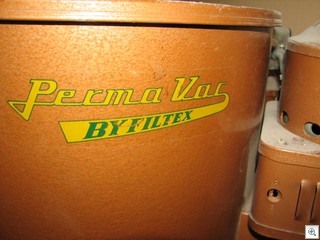 (I love the logo graphic on this central vaccuum unit).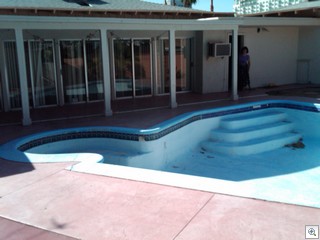 Here's a link to the three prior listings which show the house with furniture, water in the pool etc. It sold in 06 for $399k, and again in '07 for $436k. Still each of the agents totally missed the true character and nature of a mid century modern custom home.
There's some great features to work with if anyone's looking for a real project house.
Posted by Jack LeVine | Currently 4 Comments »
February 20th, 2009 Categories: John S Park Historic Neighborhood, Las Vegas History, Mid Century Modern

First I they stopped using it because the roof was leaking. Now I'm hearing rumors that the Morman Church at 8th Street and Franklin is going to be razed.
The building was built in 1953 as a "Stake House". For many years now it was just used for the Ward. That's the entirety of what I know about it.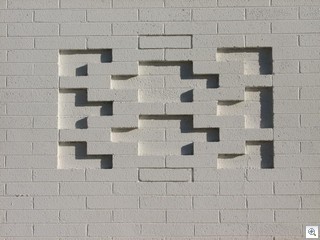 It does however have some great Mid Century Modern features, and is a centerpiece of the John S. Park Historic Neighborhood.
It's built of slumpstone in the era where we had real stonemasons who actually knew how to lay block, and create great design from it.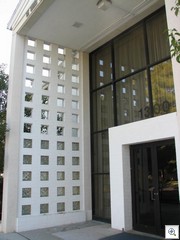 Drive by and check out the craftsmanship and design. Get out and walk up to the front door. The hand combed terrazzo finish on the columns is really gorgeous.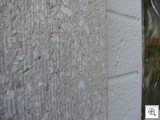 (Click on this picture to see the detail of the hand combed terrazzo. Just about EVERY picture on VVV is a clickable thumbnail if you want to see a bigger image)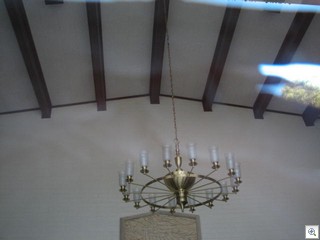 All I can see of the inside is the beamed ceilings. I'm betting (since I'm not Mormon) that there's a lot more to see on the inside.
If any of you know someone that could get me access…I'd love to get some interior pictures if there's some interesting architectural and design elements that we should all see.
Anyone with out there who can get me access?
Posted by Jack LeVine | Currently 7 Comments »
July 3rd, 2008 Categories: John S Park Historic Neighborhood
I woke up this morning thinking… "I don't have anything to blog about today". Fortunately, my world changes very quickly.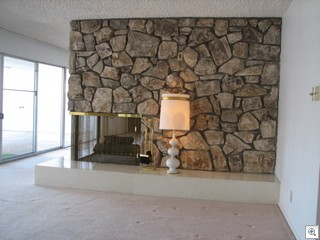 Today a new home got listed in Very Vintage Vegas. It's one I always wanted to see inside of. The story was always that it was owned to this day by Dean Martin's cousin. The story had it that it was absolutely fabulously ALL ORIGINAL!
I was there about 12 minutes after getting the email notification. I got to meet the Realtor. We joked that he certainly knew who I was, and that if he wasn't an agent and the son of the owner, he'd have been listing it with me.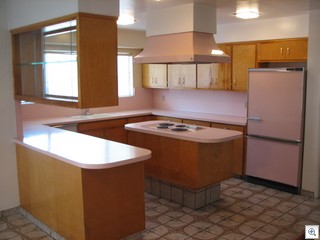 He also gave me permission to share the photos I took this morning, even though he hadn't yet taken any himself.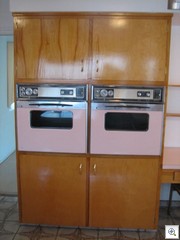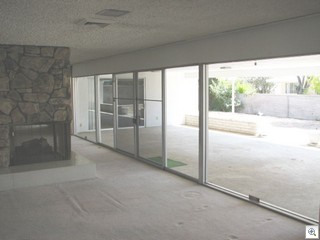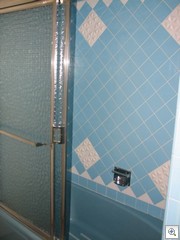 The home is 2774 sf, has a two car garage, an 11,000 sf lot which leaves plenty of room to add a pool.
None of that is as important as the fact that it's incredibly preserved and all the fantastic tile work is just as gorgeous as it was in 1963.
MaryJoy was with me, and she concurs!
I'm hell bent on finding the right buyer to love and cherish this home. VVV readers get first shot. I've already called the 4 buyers on my list that would love and can afford the 350,000 listing price. I'll be around all weekend if you want to take a tour or be added to my list.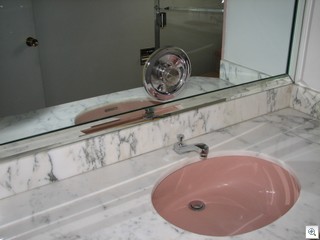 Posted by Jack LeVine | Currently 2 Comments »
April 29th, 2008 Categories: Huntridge, John S Park Historic Neighborhood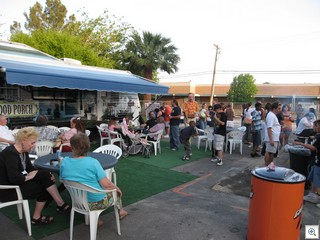 Lance Kirk, The president of Huntridge West Neighborhood Association sent some pictures of the block party THAT AREN'T BLUE.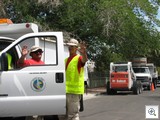 The Block Party was a kickoff for the cleanup event that happened on Sunday and Monday.
There was a great response, and I caught some pictures Monday Morning of the City crews that were picking up the mountains of stuff that had been put to the curb.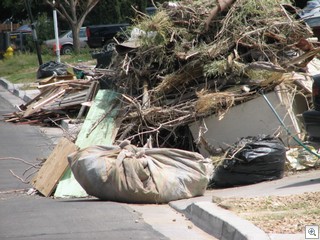 This home on Francis Avenue in Huntridge certainly is the prize winner.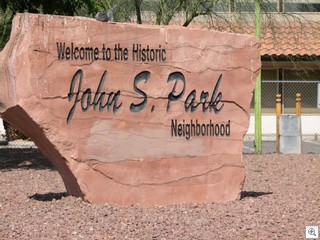 And speaking of cleaning up, we're happy to report that the "Welcome To The Historic John S. Park Neighborhood" monument is now graffiti free, thanks to the rapid response team from the City of Las Vegas.
Posted by Jack LeVine | Currently Comments Off on Cleaning Up In The Huntridge and John S. Park Historic Neighborhoods
April 27th, 2008 Categories: Huntridge, John S Park Historic Neighborhood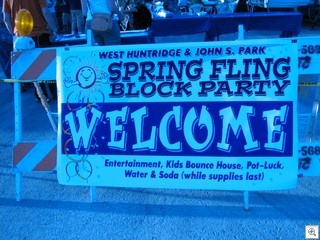 Perfect weather, Pleasant Conversation, Kids on skateboards, lots of food, and a camera with a bad setting. The pictures have a blue cast. Unfortunately, I can't go back and re-shoot the pictures. Maybe next year!
If you're neighborhood association wants to have an event, the city and county Neighborhood Services departments can help you to make it happen. Just ASK!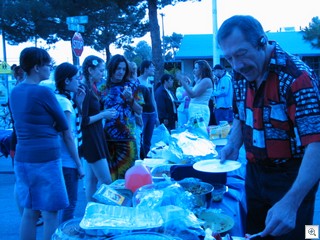 Hot topics of the conversation included how to get CIRCLE PARK open again, weeds, graffiti, and naturally home values.
I repeatedly told people not to worry about the home prices. It only matters the day you're wanting to sell. Most of the neighbors I spoke to have NO INTENTION OF EVER MOVING, since they love their neighborhood and their homes so much. I made the point over and over again, that the historic neighborhoods will recover faster, and the improvement momentum will start to pick up speed again, now that the market seems to be creating a bottom.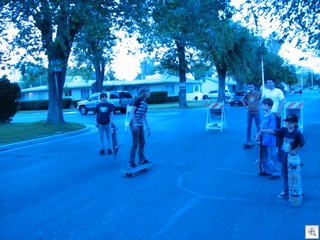 We met many people for the first time, and were extremely encouraged that they all wanted to get involved and help to do something.
My first suggestion is that they should go knock on the doors of everyone in a 10 house circle around themselves, and say hello.
Of course, I suggested that they help us by reporting EVERY graffiti tag the moment they see it.
I asked them to attend Planning Commission and City Council meetings when topics come up that affect us, and to attend and volunteer at the neighborhood meetings.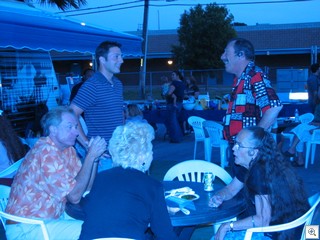 Young and old, and in between were there, and everyone had a great time.
The Vintage Vegas Neighborhoods are fun and energetic and devoted to improving the quality of life for all of our neighbors.
Posted by Jack LeVine | Currently 1 Comment »
April 22nd, 2008 Categories: Decorative Concrete Block Designs, John S Park Historic Neighborhood, Mid Century Modern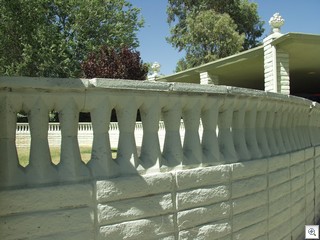 There's only one house EVER that I've found with this mid century modern block design.
I don't even know if we can call them blocks at all.
I call them the stalagmites. Or is that Stalactites? Or both? Is there a word for when a stalagmite touches a stalactite?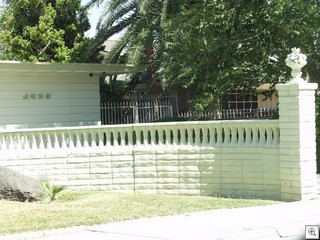 Regardless of what you call them, you can't miss them if you drive down historically significant 6th Street between Charleston and Oakey. 6th Street is in the historic John S. Park Neighborhood.
John S. Park is the first "dedicated" historic neighborhood on the east side.
They're just a door or two away from the Bob Stupak house, the Jimmy The Greek House, the Molasky House, The …….. more on that some other day. I promise!
And the house itself is a specacular example of the MID CENTURY MODERN custom homes in Historic Las Vegas.
Was that good enough for google? Find out tomorrow.
Posted by Jack LeVine | Currently Comments Off on Mid Century Modern Homes In Las Vegas' Historic Neighborhood Are Adorned With Decorative Concrete Block – Pattern # 12
April 22nd, 2008 Categories: John S Park Historic Neighborhood, Las Vegas Real Estate News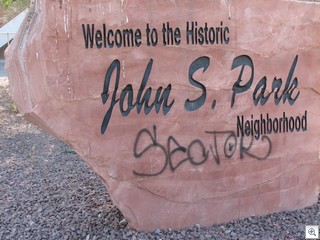 I am so tired of the graffiti. This one in particular has infuriated me enough to go start another crusade.
This is just the worst slap in the face to many many people who have worked tirelessy to turn around our great mid town neighborhoods. Hopefully it can be sandblasted or otherwise removed without destroying the beauty of the monument sign welcoming people to what we know to be a fabulous part of Las Vegas.
I'm with the mayor on this. Cut off their hands!
One of the things that you might know, is that I spend a LOT of time in the car driving thru the historic neighborhoods. More and more often recently, I have buyers with me.
I'm really doing my best to help the value of all of the homes in Vintage Vegas. Putting the foreclosure crisis aside, there's NOTHING that bothers prospective buyers more than seeing lots of graffiti. I call neighborhood services every time I spot some. They're really good at responding, and it's usually gone by the next day.
That's why I'm so happy that there's so little at any given time because Rapid Response and Neighborhood Services takes care of getting rid of it.
But I'm absolutely sure that I'm not reporting it within minutes of it happening. It's often a day or 2 later when I find it. If you'll call when you see it, we can keep the neighborhoods free of it that much better.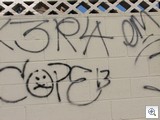 I'd like each and every one of you to call them every time you spot a tag. It's usually not gang marking. It's just stupid kids out to impress their stupid friends.
So do this the moment you spot some:
IN THE CITY CALL 229–6615
IN THE COUNTY CALL 445–4191
I know there's more home OWNERS who read me every day than there are potential home buyers. So I'm asking, no, make that begging for you to do us all a favor and call every time you spot a tag!
Posted by Jack LeVine | Currently 3 Comments »
April 19th, 2008 Categories: Huntridge, John S Park Historic Neighborhood
Join Us For West Huntridge & John S. Park Neighborhood Associations
Spring Fling Block Party & Neighborhood Clean-up
Saturday, April 26
Spring Fling
Block Party
6:00 – 9:00 pm
9th St. at Franklin Ave.
BBQ & drinks provided
side dish/dessert potluck
(bring a dish to share)
kids fun, music and more
Sunday, April 27
Neighborhood Clean-Up
8:00 am – 6:00 pm
the city of las vegas will pick up your
items that are left on the curb in
front of your house on Monday, April 28.
(West Huntridge & John S. Park
Neighborhoods Only)
Please help spread the word with our neighbors and look for flyers on your doorknob and in the mail soon.
I hope to see you all there to help celebrate our downtown neighborhood. This is a great opportunity to get to know one another a bit more. Everyone is welcome to attend.
For more information regarding West Huntridge NA, contact Lance Kirk at [email protected] or 496-2032.
For more information regarding John S. Park NA, contact Bob Bellis at [email protected] or 267-8158.
For more information about the neighborhood clean-up, contact Franklin Simpson at the City of Las Vegas at [email protected] or 229-2231
IS YOUR NEIGHBORHOOD ORGANIZED AND DOING SOMETHING TO MAKE THE NEIGHBORHOODS CLEANER, SAFER AND IMPROVE PROPERTIE VALUES?
Whether you're in the city or the county, neighborhood services is willing to help you establish one. Give me a call or drop you me an email, and I'll help send you in the right direction.


Posted by Jack LeVine | Currently Comments Off on Spring Fling Block Party And Spring Clean-up For West Huntridge and John S. Park Historic Neighborhoods
April 1st, 2008 Categories: John S Park Historic Neighborhood
We've done lots of posts over the last year where we've talked about the John S. Park Historic Neighborhood. There's posts about it on this blog, as well as on our old original blog.
John S. Park Historic Neighborhood is north of Oakey to Charleston, and from Las Vegas Blvd to 9th Street. There's a walking tour, and a lot of history that you can find on this PDF of the tour.
There's 2 terrific homes listed for sale at prices the sellers both swore they'd never even consider. I had them both listed when the whole real estate meltdown happened, so naturally it was my fault that they didn't sell, which is SERIOUSLY another april fool's joke.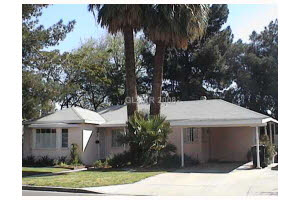 Lisa Avila now has the listing at 1273 S. 9th Street. I truly love this home, and would be happy to show it to any of you who are looking for a serene, peaceful yard, polished hardwood floors, and a really fun kitchen that's newer, but still full of character.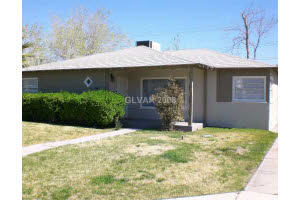 Mark Minelli now has the listing for 1249 8th Place. It was always one of my favorites, and is one of the stops on the walking tour that I mentioned. The kitchen's been modernized, and the hardwood floors are beautiful. I had it under contract for 320,000 back in July, and it was the very first victim of the "mortgage industry meltdown".
Now it's priced to reflect the damage that's been done to home prices (which is great for you buyers, BTW). Give me a call and I'll show you one of the truly classic vintage bungalows in Downtown Las Vegas.
Posted by Jack LeVine | Currently 4 Comments »
March 18th, 2008 Categories: Beverly Green, Crestview, Historic Preservation, John S Park Historic Neighborhood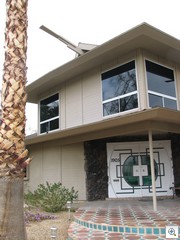 Yesterday I mentioned the yard art which is now prominently on display at a Tiki Styled Home in Beverly Green. Of course, someone asked me about Tiki, so I'm compelled to show some other examples from the Vintage Vegas Neighborhoods and to talk a little about the subject.
One of the great examples of Tiki influence is on the "Jackie Gaughan" house on Chapman, at the corner of Bonita. It also sports one of the few pairs of round doors in all of Las Vegas.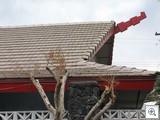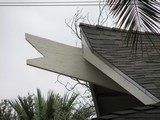 The "Jimmy The Greek" home on 6th Street South of Charleston is also Tiki Themed. Some of the prominent features are roof lines that slope upwards at the end, and beams that protrude past the facia boards, to resemble the bow of a ship.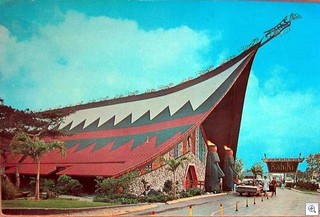 When I was a kid in Columbus Ohio, I got my first "taste" of Tiki at the world famous Kahiki Supper Club. It was renowned as one of the best examples in the world of Tiki Culture taken over the top.
Alas, it's a Walgreen now. Oh Well, so much for historic preservation.
Wikipedia has an article on the whole subject of Tiki culture in the United States
"Tiki Culture began in 1934 with the opening of Don the Beachcomber, a Polynesian-themed bar and restaurant in Hollywood. The proprietor was Ernest Raymond Beaumont-Gantt, a young man from Louisiana who had sailed throughout the South Pacific; later he legally changed his name to Donn Beach. His restaurant featured Cantonese cuisine and exotic rum punches, with a decor of flaming torches, rattan furniture, flower leis, and brightly colored fabrics. Three years later, Victor Bergeron, better known as Trader Vic, adopted a Tiki theme for his restaurant in Oakland, which eventually grew to become a worldwide chain.[1],
When American soldiers returned home from World War II, they brought with them stories and souvenirs from the South Pacific. James Michener won the 1948 Pulitzer Prize for his collection of short stories, Tales of the South Pacific, which in turn was the basis for South Pacific, the 1949 musical by Rodgers and Hammerstein, also a Pulitzer Prize winner. Hawaiian Statehood further drove interest in the area and Americans fell in love with their romanticized version of an exotic culture. Polynesian design began to infuse every aspect of the country's visual aesthetic, from home accessories to architecture."
It's also easy to spot a touch of tiki in the Cinderella Ranches on both the east and west side neighborhoods of Vintage Vegas.
Of course, if you want to learn more, or to join a revival movement there's the Tiki Magazine or just google Tiki, and spend a few hours sipping a Mai Tai while getting educated on a major cultural phenomena of Post War America
PS: The outcry was huge in Columbus when the Kahiki was torn down to become a Walgreens, but the powers that be, and the big money wouldn't listen. Another drug store was much more important, it seems.
We have lots of stories here in Las Vegas about our lost heritage, history and architecture. That's why we're so hell bent on preserving the Huntrudge, Maude Frazier Hall, La Concha, and what little is left that's worth fighting to preserve.
Join Us. Get involved with the Atomic Age Alliance, or Classic Las Vegas, or the Neon Museum or any of the other museums in Las Vegas. We need your help, and you'll meet some remarkable people.
Posted by Jack LeVine | Currently 2 Comments »
February 26th, 2008 Categories: John S Park Historic Neighborhood, Las Vegas Real Estate News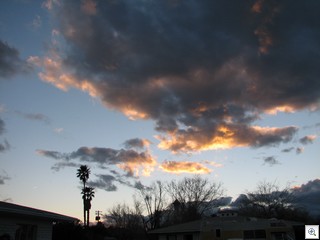 If there's 330 days a year of blue sky sunshine, that means there's 35 days a year when we're likely to have a gorgeous sunset.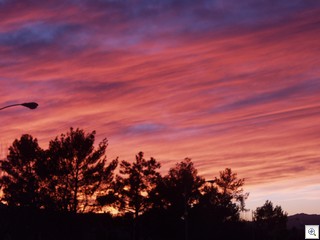 Posted by Jack LeVine | Currently Comments Off on One of The Many Reasons I Love Living In Historic Vintage Las Vegas
February 15th, 2008 Categories: Bel Air, Home Repair and Remodel, Housing Styles, John S Park Historic Neighborhood, Las Vegas History, Las Vegas Real Estate News
There's 3 things you can do with the classic 50's or 60's homes of Las Vegas
First, you can keep it all original, and relish the authenticity.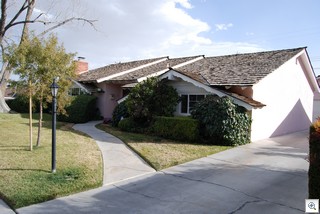 We've been selected to represent the sellers and market one that falls into this category. 1720 Bracken is the most authentic, untouched, (though much loved) Cinderella Ranch we've ever seen.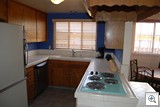 From the classic pink tile bathrooms, to the original turquoise oven and stovetop, to the scrolled facia boards and kitchen cabinets, it's all original. Even the shake roof was replaced in 1992 and should have 30 more years of life in it.

All of the photos of this pristinely preserved classic can be seen in the gallery which is in our left column.
So many of our readers "get it", I know there's one of you out there who will "have to have it".
The second thing you can do to one of our historic homes is to butcher it with inappropriate "remudeling". There's lots of those available all over Very Vintage Vegas, and they're easy to spot if you just search the mls. Bad room additions, HD/Lowes cheap cabinets and lighting, painting over, or even worse, tearing out natural brick or stone are all things I see way too often.
Urban Chic Is All The Rave In Remodeling Historic Homes
And the THIRD thing, of course, is to keep the finest of the original elements, and apply your artistry, "green" sensiblity as well as some creativity and flair to make it cool, chic, and hip.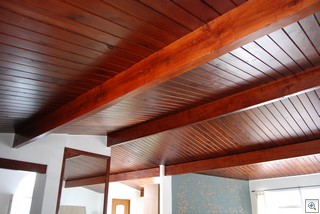 That pretty well describes our other new listing at 807 Oakey, in the John S. Park Historic Neighborhood.
In order to save the original 1955 tongue and groove beamed ceilings, the entire home was lifted off of it's foundation, and the entire foundation and slab was replaced in 2001.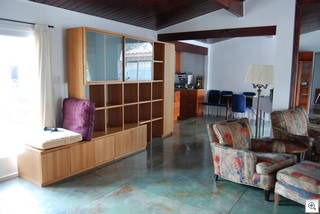 Every single bit of cement, plumbing, electric, heat and cooling, windows, doors and cabinetry were all replaced. Huge effort and expense went into fully insulated both interior and exterior walls, as well as the ceiling. All Permits were pulled, and The City of Las Vegas now considers it to be effectively a 2001 home.
The pictures in the gallery are incredible, but even they don't do justice to this stunning creation in the art of the new urban chic.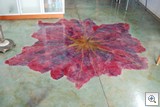 If you love stained concrete flooring, beamed ceilings and urban chic as much as I do, you'll want to consider this fabulous home. There's more photos in the gallery.
Give me a call if you'd like to see it person.
Posted by Jack LeVine | Currently 4 Comments »
February 15th, 2008 Categories: Historic Preservation, John S Park Historic Neighborhood, Las Vegas History, Scotch 80's
No, VVV didn't get mentioned, but Steve Sebelius, who is a regular columnist and blogger for City Life, wrote a great piece for the MSN City Guide.
Among other things such as the Golden Steer, Peppermill, and Old Post Office, Steve mentions some of the historic neighborhoods that we promote all the time here at Very Vintage Vegas.
Scotch 80's, and John S. Park Historic Neighborhood both get a nod. Of course, they're the best known, but if you've been reading along with us for a while, you already know that's just the "tip of the iceburg" when it comes to the historic neighborhoods of Las Vegas.
Ginger, who's one of our readers, and the owner of the famously restored Liberace Stain Glass Windows showing the 4 seasons at Lake Mead gets the hat tip for finding this story for us.
Posted by Jack LeVine | Currently Comments Off on City Guides Story On "Vintage Las Vegas" – Historic Las Vegas Neighborhoods Get A Positive Review
January 11th, 2008 Categories: Decorating Tips, Radlick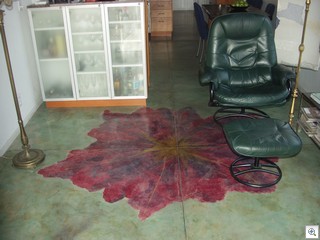 There are some amazingly cool homes in Downtown. We've just taken listings on 2 of them, and will have all the marketing and promotion materials ready in a few days.
I did want to use the concrete acid stained floors from one of them as an example of the hottest thing in flooring right now. If you hate carpet, and love solid surface flooring, this might be a great way to go instead of tile, ceramic or stone.
Of course, I'll have great pictures for you in a couple of days.
Posted by Jack LeVine | Currently Comments Off on Coming Soon – New Downtown Listings Ready To Hit The Market